Members per Region
Olivier Crépin-Leblond (UK England Chapter)
Region: Europe
Position: Steering Committee Vice Chair
Lillian Nalwoga (Uganda Chapter)
Region: Africa
Position: Steering Committee Secretary
Elaine Ford (Peru Chapter)
Region: Latin America and the Caribbean
Susannah Gray (US San Francisco Bay Area Chapter)
Region: North America
Amrita Choudhury (India Delhi Chapter)
Region: Asia-Pacific
Nabil Bukhalid (Lebanon Chapter)
Region: Middle East
Non-geographical Members
Eduardo Diaz (Puerto Rico Chapter)
Position: Steering Committee Chair
Satish Babu (India Trivandrum Chapter)
Position: Steering Committee Secretary
Peter Koch (Germany Chapter)
Useful Links
All ChAC Steering Committee Members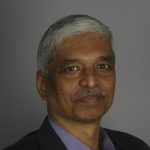 Satish Babu
Satish Babu is an active volunteer in multiple organizations including Internet Society, ICANN and IEEE, and has been a member of Internet Society since 2009. He is the founder-Chair of ISOC India Trivandrum Chapter and has been involved with the ChAC Steering Committee since 2018. He is currently the Chair of APRALO and APSIG. Satish is a co-founder of the the India School on Internet Governance, successfully bringing together…
…four Indian ISOC Chapters to organize the annual event for the last five editions. 

He is an early user of the Internet and passionately believes in the need to maintain the Internet as a single, open, free, unfragmented communication medium and information repository that has the potential to improve the lives of billions of its users. More information on Satish.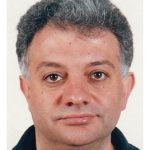 Nabil Bukhalid
Nabil Bukhalid is the President of Internet Society Lebanon Chapter, an Internet evangelist and Internet Hall of Fame inductee. Nabil is currently consulting in areas including Internet infrastructure and services, economic and social development utilizing technology, open data and the Internet, datacenters and cloud services, higher education networks, project management, Internet governance and intersection of Internet policy and technology. He…
…has lead technology efforts focused on Internet infrastructure, governance and socio-economic impact.

Nabil has made significant contributions to the introduction and development of the Internet in Lebanon. He has served since 1993 as the .LB Administrator and Registrar.

Nabil is also the co-founder of the Lebanese Broadband Manifesto Support Group and BeirutIX. He is also a co-founder and president of the Internet Society Lebanon Chapter (ISOC-LB), co-founder and CEO of the Lebanese Internet Center (LINC), co-founder and vice-president of LebIX and advisory board member of the Lebanese Canadian Tech Hub.

He served for thirty years as the director of computing and networking services and chief enterprise architect at the American University of Beirut. Nabil attended AUB, where he earned both his BEE (1981) and EMBA (2006).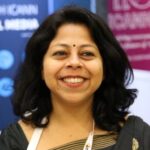 Amrita Choudhury
Amrita serves as the Director of CCAOI, Treasurer of Internet Society India, Delhi Chapter and the APAC Lead of SIG Women. She is also part of the organizing team of the India School of Internet Governance (inSIG) Her work focuses on a wide range of issue which include, empowerment of the Public Internet Access providers (Cybercafés and CSC"s), assisted Internet users and non-users; promoting Internet awareness through Digital Literacy…
…and vernacular Internet; Safe surfing, at the grass root levels of India. She is involved in conducting studies and research on issues related to Internet Governance (IG), capacity building among communities; conducting events and seminars, etc. Besides, she keeps the community updated on events, initiatives, policies and opportunities related to IG, through a monthly newsletter on IG, which is the only one in India and South Asia.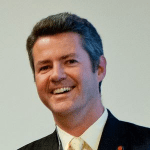 Olivier Crepin-Leblond
Olivier M.J. Crepin-Leblond is a French national and has been an Internet user since 1988. He received a B.Eng. Honours degree in Computer Systems and Electronics from Kings College, London, UK, in 1990, a Ph.D. in Digital Communications from Imperial College, London, UK, in 1997, and a Specialized Masters Degree in Competitive Intelligence and Knowledge Management from CERAM Business School in Nice-Sophia Antipolis, France, in 2007…
…Having founded Global Information Highway Ltd in 1995, he has been involved in many Internet projects, several of which enabled Internet connectivity in developing countries.

He was selected as Chairman of ICANN's At-Large Advisory Committee (ALAC) in December 2010, renewed yearly for four continuous years, thus making him the longest serving ALAC Chair. Through serving the At-Large Community, he has gained a unique practical experience in an operational multi-stakeholder policy-making environment, finding and building consensus at grassroots level. He then moved to Vice-Chair in 2015 and is now Chair of the European At-Large Organisation (EURALO).

In December 2012 he was in the United Kingdom delegation at the World Conference on International Telecommunications (WCIT-12) in Dubai.

In March 2013 he was selected to sit on the second ICANN Accountability and Transparency Review Team (ATRT2).

He attended NetMundial in April 2014, wearing both the hats of his ICANN Community but also as Facilitator of ICANN's Cross Community Working Group on Internet Governance. He has also represented his community in Internet Governance Forums (IGFs) since 2010. In 2015 he also started involvement with working groups of the World Economic Forum (WEF).

Whilst Chairman of the English Chapter of the Internet Society (ISOC) since March 2012, he is also a Member of the Institution of Engineering and Technology (IET), a Senior Member of the Institute of Electrical and Electronics Engineers (IEEE) and a Network Startup Resource Center (NSRC) affiliate since the early nineties. Full details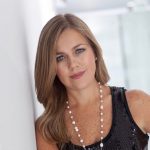 Elaine Ford
Elaine Ford is the director and founder of Democracy & Development International (D&D International) based in Lima, Peru. She is the director and creator of the Digital Democracy Program promoted by D&D International. President of the Internet Society (ISOC) Peru Chapter and Member of the Steering Committee of ISOC Chapters Advisory Council. Member of the Committee of Women Leaders of the Americas…
…Professor of the Communications Faculty of the Peruvian University of Applied Sciences (UPC).

Master in International Studies of the University of Chile, approved with Maximum Distinction. Postgraduate Studies in International Human Rights Law of the University of Nottingham, England. Journalist of the Peruvian University of Applied Sciences (UPC). She has a Specialization in Collaborative Solutions and Innovation in Government at Harvard Kennedy School, Harvard University, United States.

She was invited by the German government to the Digitalization Program in the cities Berlin and Hannover (2018). She has won the Chevening Scholarships of the British Council and Fulbright. He has participated in the programs: International Visitors Program and Youth Leaders of the United States Department of State.

She obtained the "Woman Leader and International Entrepreneur Award" (ODM Peru, 2019), the "Iberoamerican Leading Woman 2018 Award" (Peru, 2018), "Young Leader Award" from the International Young Leaders Foundation (Argentina, 2010) and was designated "Distinguished Visitor" by the Urban Morgan Institute for Human Rights, of the University of Cincinnati School of Law in Ohio (United States).

He permanently lectures on the topics of his specialty and publishes opinion articles in various newspapers in Peru and abroad.

Author of the book: "The challenge of digital democracy. Towards an interconnected citizenship" (2019), presented in the cities of Lima, Berlin and Santo Domingo.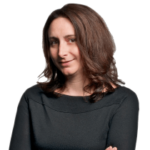 Susannah Gray
Susannah Gray is a Strategic Communications Expert and Project Coordinator with a background in Internet governance and multi-stakeholder, community-driven communication and PR. She firmly believes that the Internet can empower individuals and communities to change their circumstances through open innovation and access to information and collaborates with people and organisations working to make the world a better place…
…on – and off – line.

Susannah has spent the last 15 years promoting and protecting the concept of an open, inclusive and sustainable Internet as part of the Internet technical community and has a deep understanding of the Internet ecosystem, Internet technologies and the issues affecting the Internet's end users.

Over the years, she has worked for many Internet industry organizations including ICANN, the five Regional Internet Registries (RIRs) – AFRINIC, APNIC, ARIN, LACNIC, RIPE NCC and the Internet Governance Forum (IGF) to name a few, and has collaborated on projects throughout Europe, North America and the Global South.

Susannah has been an individual ISOC member for many years and is committed to strengthening both the Chapter and Membership experience. She served as President of the San Francisco Bay Area ISOC Chapter from 2016 – 2018 and as Vice President in 2015. After serving her two-year term as a hands-on President, she stepped down from the Board and now works closely with the SF Bay Area Chapter as Board Advisor/ICANN Liaison.

In 2019, she was elected by the Chapters to serve on the Internet Society Chapter Advisory Council (ChAC) Steering Committee for a one-year term. She also serves on the IGF-USA Steering Committee and is part of the North American School of Internet Governance (NASIG) organisation team. She regularly participates in ICANN's NARALO/At-Large community and in various RIR communities around the world. In 2017 she was selected to be an ISOC Ambassador to the IGF, an ICANN 63 Fellow and an ARIN 39 Fellow.

Having been away from her homeland for over half of her life, Susannah considers herself to be a global citizen and embraces the borderless opportunities that the Internet offers.

She holds a B.A. in Sociology and Business Administration from the University of Keele, England.