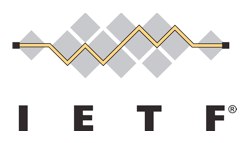 The Internet Engineering Task Force (IETF) is the premier Internet standards body, developing open standards through open processes to make the Internet work better. The IETF is a large open international community of network designers, operators, vendors, and researchers concerned with the evolution of the Internet architecture and the smooth operation of the Internet. The Internet Architecture Board (IAB)  and the Internet Research Task Force (IRTF) complement the work of the IETF by, respectively, providing long-range technical direction for Internet development and promoting research important to the Internet's evolution.
The Internet Society believes open standards are a cornerstone of the Internet. They are key to allowing devices, services, and applications to work together across a wide and dispersed network of networks. In addition to the standards themselves, the open processes and principles on which they are developed ensure the continued evolution of Internet technologies that meet the need of the growing number of devices and uses that empower people around the world.
The Internet Society is the organizational home of the IETF and supports it with funding, and through programs such as the ISOC Fellowship to the IETF.
More information: