Cheryl Langdon-Orr (Australia Chapter)
Position: Steering Committee Chair
Adebunmi Akinbo (Nigeria Chapter)
Position: Steering Committee Vice Chair
Heba Sayed (Egypt Chapter)
Position: Steering Committee Secretary
Pierre-Jean Darres (Canada Québec Chapter)
Elaine Ford (Peru Chapter)
Peter Koch (Germany Chapter)
Francis Amaning (Ghana Chapter)
Anna Amoomo (Namibia Chapter)
John Tarus (Kenya Chapter)
Useful Links
All Previous Steering Committees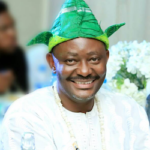 Adebunmi Akinbo
My name is Adebunmi Adeola AKINBO. I am currently the first ChAC Vice-Chair and in acting capacity at the moment. I am CEO of DNS Africa, a non-profit organization in the media sector. I run Online Radio Stations and work from a Rural Area, empowering and engaging the citizenship community for free. I am the Secretary of the ISOC Nigeria Chapter. I look forward to serving the Chapters in utmost good faith NiRA Acting Chief Operations Officer, and…
… was a former NiRA Director. He is a local content ambassador, sportsman, research expert, and poet.

He is the Secretary to the governing board of the Association for Information and Communication Technology Local Content (ICTLOCA), and the Secretary-General for the Internet Society (ISOC) Nigeria Chapter. He also runs KOBOKINGs Limited, an innovation channel for achieving the Sustainable Development Goals to promote the Poverty Reduction Strategic Papers (PRSP).

Adebunmi has received many awards, including the NiRA Presidential Award for Youth Development. He also runs two online radio stations to empower citizens in rural areas.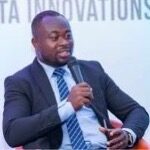 Francis Amaning
I am a systems administrator at the Ghana Domain Name Registry (GDNR) under the Ministry of Communications and Digitalization. I've worked for the GDNR since 2014 after working as a system support at the National Information Technology Agency for three years. I'm a digital inclusion advocate and a digital literacy and STEM trainer. I'm the co-chair for the Ghana Internet Governance Forum and have been at the forefront of organizing the Ghana…
…IGF since 2015. I've volunteered and served on several committees, such as the West Africa and Africa Internet Governance Technical Working Group.
 
I've has served as vice secretary, secretary, and now the president of the Internet Society Ghana Chapter. I'm currently a mentor to the 2022 ISOC Youth IGF Ambassadors Program.
 
I've coordinated several community network projects, including the RadioNet Project, which was adjudged third in the Internet Society Global chapterthon competition in 2019. I've also coordinated the implementation of several digital literacy and community network projects in Ghana.
 
I hold a BSc. Computer Science from the University of Development Studies and Post Graduate Diploma in Advanced Computing (PG-DAC) in Puru, India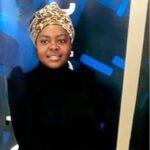 Anna Amoomo
I'm an experienced administrator with vast knowledge on ICT at the executive level. Currently, I'm the President of the Internet Society Namibia Chapter, serving a second term. I possess sound experience in networking and relationship building and the ability to successfully lead change management initiatives. I hold a bachelor's degree in Business Management form the Polytechnic of Namibia, a certificate in Hardware & Network Support echnology from Institute…
…T of information Technology Namibia and a diploma in Local Government studies from the University of Namibia. I am also a Task Team member of civil society partnership with parliament, a taskforce member of free and affordable Wi-Fi at National Assembly.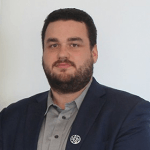 Pierre-Jean Darres
I'm a private advisor in international development,
supporting organizations, governments, and companies in their growth within and towards foreign markets. I advise on various industries and sectors, including Internet and related technologies and services. I'm a board member of the Internet Society Canada Québec Chapter since 2017. I'm also part of the Beyond The Net Large Grants selection committee, and the current Chair…
… of the ChAC Steering Committee.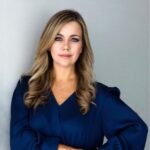 Elaine Ford
I promote digital democracy in Peru and Latin-America. I have a master's degree in International Studies from the University of Chile and a postgraduate in International Law and Human Rights from the University of Nottingham, England. I am a journalist from the Peruvian University of Applied Sciences (UPC). I have a specialization in Innovation in Government and Collaborative Solutions at Harvard Kennedy School, United States. I am the director…
…and founder of D&D International – Democracia Digital based in Lima, Peru. I am the former President of the Internet Society Peru Chapter for two consecutive periods (2016-2021). I was a Member of the Steering Committee of the Internet Society Chapters Advisory Council in 2019 and 2020. I obtained the "Order of Values Peru Bicentennial" Decoration (Peru, 2021), the "International Leader and Entrepreneur Woman Award" (ODM Peru, 2019), the "2018 Ibero-American Woman Leader Award" (Peru, 2018), and the "Young Leader Award" from the International Young Leaders Foundation (Argentina, 2010). I am the author of the books: "The challenge of digital democracy. Towards an interconnected citizenship" (2019), "Internet and the pandemic" (2020) and "Digital technologies and elections in Peru" (2021).
Peter Koch
I've been with ISOC.DE, the German Internet Society Chapter, for more than 25 years. I'm currently a member of the Chapter board. As a policy advisor with DENIC, I've been an active participant in various national and international fora like RIPE, IETF, ICANN, IGF, and of course the Internet Society. I currently focus on Internet governance, security, and regulation of infrastructure, with special attention to the development and protection of the…
…Internet's identifier system. On the SC, I would like to intensify the inter-chapter networking and cooperation to specify and address common challenges.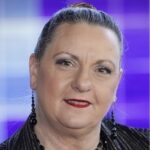 Cheryl Langdon-Orr
I am a long-serving member of my local Chapter; Internet Australia having joined 26 years ago. I also serve on our governing board, having held executive roles as company secretary, honorary treasurer and vice-chair (International). I have had the pleasure of being an active and engaged representative in the Chapter Advisory Council (ChAC) since the end of 2018 and would be honoured if elected to serve on the ChAC's Steering Committee Team…
…I'm retired, but still active in the Domain Name System (DNS) via activities in ICANN and our county code administrator auDA), Internet governance (including in the leadership teams of both our national initiative 'NetThing' and our Asia Pacific Regional initiative APrIGF), as well as other I* fora.

I am well versed and experienced in team building, policy development, corporate governance and best practice governance of not for profit entities. I'm passionate about the importance of an affordable, effective, secure, open, and easily accessible Internet being available globally. Supporting effective local Internet Society Chapter activities, capacity building, and programs are essential mechanisms to work towards the aim of the "Internet for Everyone."  For more about me please see my LinkedIn profile, my ICANN Wiki space, my About Me page and my Internet Australia Board listing.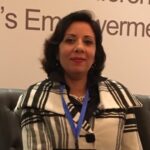 Heba Sayed
I have more than 20 years of international executive experience in the arena of business development, consultancy management, and commercial strategy of ICT and digital transformation. I've led major restructuring accomplished by adopting a multi-tier thematic approach encompassing innovation, leadership, and responsible cost effectiveness perception. In 2019, I joined the American University in Cairo…
… as a Director of Strategic Planning, Assessment and Business Innovation for Learning Technologies. I established the digital transformation planning and alliances management. I've been the Vice Chairman of Internet Misr– Egypt Chapter for the past four years where I managed the rejuvenation of the chapter's activities among Egyptian IT professionals. I'm an active member in Internet Society, ChapAC and EITESAL. I hold a PhD in information technology under thesis name "Digital Transformation of Societies in MENA" from School of Science and Technology at MiddleSex University, United Kingdom. My interests include reading, music, travel, and sports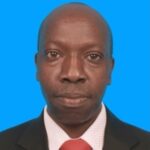 John Tarus
I received my PhD degree in Computer Science from Beijing Institute of Technology, Beijing, China in 2017. I also hold a M.Phil. degree in Information Technology from Moi University, Kenya, received in 2011. I am currently a lecturer in the Department of Information Technology, School of Information Sciences, Moi University, Kenya. I'm also the President of the Internet Society, Kenya Chapter. I'm a former Ag. Director of ICT…
…at Moi University. My research interests include Internet governance, the Internet of Things, community networks, e-learning, recommender systems, data mining, and open-source software. I have published widely in high-impact refereed journals and international conference proceedings in my field. I'm a member of the Free Software and Open Source Foundation for Africa, the Internet Society, and the Linux Professional Institute.