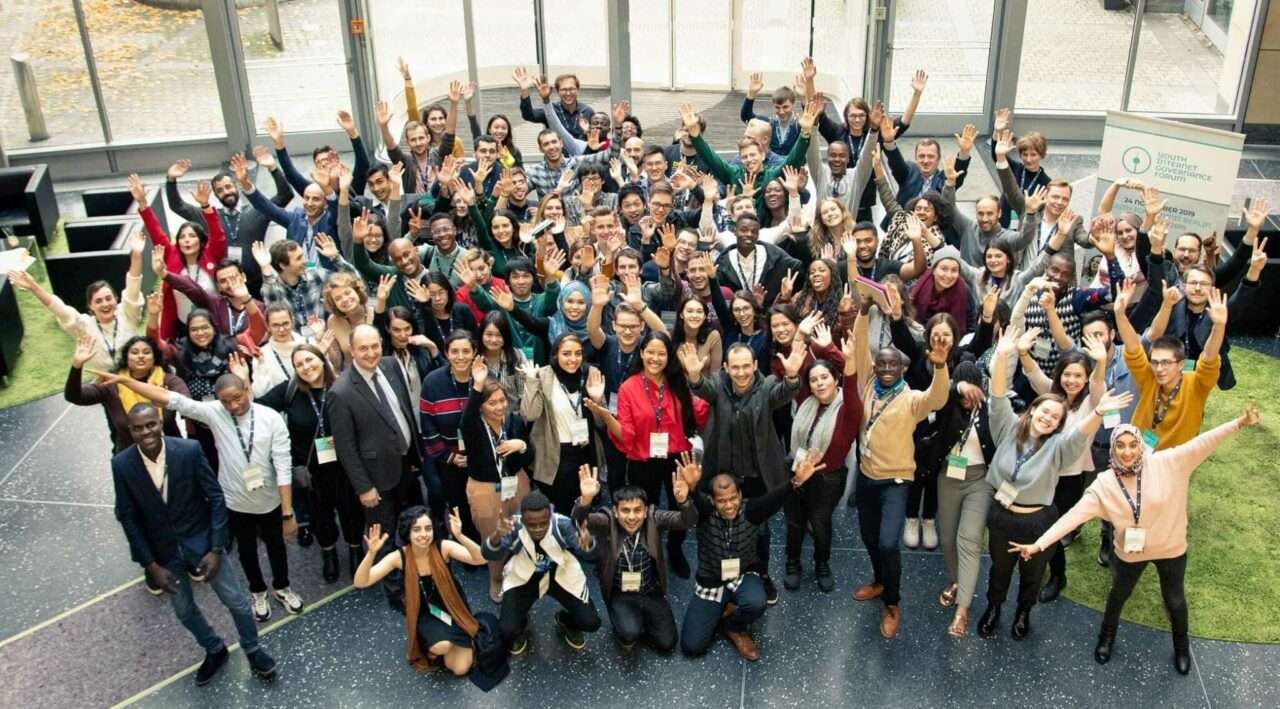 At a glance
Current status:
Closed
Applications open:
2 October 2023
Applications due:
20 October 2023
Youth Ambassador Program
Do you want to:
✓ make a big impact on Internet governance in your community?
✓ receive training and connect with a network of key influencers in the Internet governance sphere?
✓ attend a key Internet event?
✓ gain access to a platform where you can raise your voice on Internet issues that matter to you?
✓ influence policies that defend the Internet?
Become an Internet Society's Youth Ambassador!
Each year, the Internet Society chooses fifteen young, passionate people to participate in our Youth Ambassador Program, equipping the next generation of Internet leaders to collaborate and innovate for a better world.
Why Apply?
This program brings the opportunity to:
Attend a significant Internet event especially selected for you according to your preferences, profile, and location.
Deepen your subject expertise through specific Internet governance online training.
Broaden your advocacy, communications, project management, and leadership skills.
Engage and collaborate with key Internet stakeholders from around the world.
Be mentored by key Internet leaders and experts.
Develop the skills and connections needed to make more of an impact in your local community (and beyond!)
Am I Eligible?
If you are an Internet Society member aged 18-30, you can apply.
All applicants must:
Be between the ages of 18-30 at the date of the submitted application
Have a high level of reading, speaking and writing skills in English
Be comfortable with public speaking and communicating positions
Have continuous access to the Internet during all the phases of the program as well as the appropriate equipment
Be able to dedicate a minimum of 4 hours per week during the full program duration
Have the availability to take part in weekly meetings and webinars, usually between 11h and 16h UTC
Be able to travel and hold a valid passport
Not have been previously selected as an Internet Society's IGF Ambassador, IGF Youth Ambassador, Youth@IGF Fellow, or Youth Ambassador
What's the Selection Process?
There is an annual selection process, with applications for the each intake opening in October. There are two phases to the selection process.
1. Online Application
A selection committee evaluates the best submissions to select the Youth Ambassadors. The selection committee, composed of Internet Society staff, alumni and Chapter/Special Interest Group/Standing Group leaders, attempts to achieve professional, geographical, and gender diversity in the overall selections.
2. Online Internet Governance Course
The highest scoring applicants take an online course on Internet Governance. All participants will be divided into three classes, each with a dedicated tutor to facilitate the learning process.
The 15 top-rated students are chosen for this program.
The Program
As a Youth Ambassador, you are equipped with knowledge and skills to influence policies that defend the Internet while innovating for a better world.
You will also have the opportunity to attend an event especially selected for you according to your preferences, profile, and location.
Meet Our Ambassadors
Meet the young changemakers who make up 2023, 2022, 2021, 2020 and 2019 cohorts of our program.
The voice of youth matters and the Internet Society plays a significant role [in empowering] the next generation of Internet leaders, [providing] them with the freedom to [put their] voice out [there]."
Having people at eye level makes an enormous difference in softening the intimidation someone in their early career stages might feel by sharing thoughts and asking questions with more experienced professionals."
We cannot shape the Internet's future without Youth's voices – let's open the doors and let them in! Youth are a vital force to get an open, globally-connected, secure, and trustworthy Internet for everyone."
2023 Program Sponsor
2023 Program In-kind Sponsors
If you would like to support the program through sponsorship, please get in touch with us at [email protected] to discuss how.