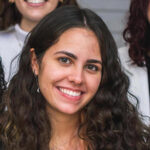 Anna Martha Araújo
(Brazil)
I'm a lawyer who graduated from the University of São Paulo (USP). Currently, I work as a researcher at a policy think-tank called InternetLab. My work involves content moderation for the Brazilian elections and privacy concerns regarding introducing new technologies in Brazilian society, such as facial recognition.

I am also in a double degree law program with the Université Jean Moulin Lyon III, and because of that, I've lived for a while in France.

I am deeply passionate about digital rights, freedom of speech, and climate change and how these topics affect the dynamic of the Internet.

In my spare time, I like to go on hikes and listen to music.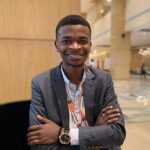 Athanase Bahizire
(Democratic Republic of Congo)
I am Athanase Bahizire from the Democratic Republic of Congo. I am a software engineer and system administrator. I hold a bachelor's degree in computer science from the Kigali Independent University and a certificate in data protection from Strathmore University.

I am a member of the ITU Generation Connect community, the Internet Society chapter of DRC, and the Youth Standing Group. I also co-founded the Youth IGF DRC. I advocate for digital inclusion, child online protection, and accessibility. I believe that to achieve our society's development goals, we need to build on shared value principles.
I am fluent in English and French and am a native Swahili speaker. When I am not working, I enjoy exploring new places, reading historical novels, and spending time with friends.
Carolyne Tarus
(Kenya)
I am a Kenyan lawyer committed to ensuring a safe and secure digital future. My areas of focus are cybersecurity, data privacy, and tech policy. I aim to bridge the gap between law, technology, and policy, to combat the rising cases of cybercrime and data breaches.

Alongside my legal career, I am also a Certified Professional Mediator and Arbitrator.

I advocate for equal access to an open and unified Internet and recently contributed to the United Nations Global Digital Compact (GDC) to prevent Internet fragmentation in Africa.
I am driven by my deep sense of purpose and committed to using my knowledge and skills to make a positive impact in Kenya and across the globe.

During my free time, I enjoy drawing and reading self-help books.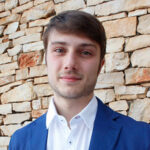 Daniele Turra
(Italy)
I am an ambitious Product Consultant and Digital Activist from Italy with a strong passion for Free and Open Source Software.

My job is to help companies define their product requirements and manage their software development life cycle, focusing on teams and agile pillars, such as transparency, inspection, and adaptation.

I have a mixed educational background, with a BA in Sociology and an MS in Management Information Systems.

My interests are at the intersection between technical infrastructures and local communities, with a particular focus on the political constraints that stem from architectural and technological elements.
I believe that the connections and ideas that can spark between people have the power to reduce disparities, be those in terms of knowledge or social awareness regarding one's potential. 

That is why over the last few years, I have advocated for the importance of privacy, self-reliance, and encryption with several hacker groups in Italy. Freedom of expression is a human right; no entity should ever be called upon to enforce measures promoting oppression.

In 2018, I took part as a moderator to the Global Citizens' Debate on the Future of the Internet to bring citizens into policy, broadening my understanding of what matters the most for different stakeholder groups.

I want to take advantage of the opportunities the Internet Society is giving me to empower local and rural communities in Europe from a technological and infrastructural point of view, leveraging the principles of peer learning and peer production.

I would define myself as international. I currently maintain relationships all over the world due to social involvement, work, and personal reasons. In my spare time, I enjoy the outdoors, electronic music, and discussing all sorts of topics.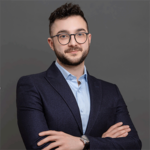 Edgar Brutyan
(Georgia)
I am an Internet and Innovation analyst at the Institute for Development of Freedom of Information (IDFI), an NGO based in Georgia. My role involves identifying and assessing the primary gaps and challenges within Georgia's public data ecosystem and monitoring digital rights within the country. Additionally, I am responsible for curating content for the Cyber Diplomacy Atlas of Eastern European and Western Balkan countries at EUISS.

My academic background includes a Bachelor's degree in International Relations. However, my passion for the intersection of science, technology, and society has led me to focus on the impact of technology on human behavior and how AI affects our daily lives. I strongly believe that thorough social and political analyses should accompany technological advancement to ensure that it does not cause harm.
During my free time, I enjoy delving deeper into the study of languages and researching how the structure of language shapes and influences the minds of various nations.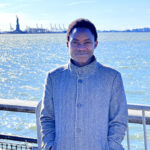 Eric Mwobobia
(Kenya)
I am a computer scientist interested in leadership, communities, and technology. Currently working in Ireland as an Information Security specialist, I work to make sure new and upgrades to existing technologies address the privacy and security needs of the users. I contribute to communities by driving the scalability of new technologies, successful growth of digital organizations, people development, formulation of robust programs, and participation in policy governance.

I believe in youth representation in digital governance leadership and advocate for this in the corporate world, YALI activities, Internet Governance Forum groups, W3C community discussions and developer groups such as Google, Intel, and Microsoft. I believe collaboration between different stakeholders in the internet ecosystem will create an excellent foundation for a safe, innovative, and accessible internet for all. To drive this, I am involved in the activities across the technical, business, and civil society organizations.
My focus has always been to make Internet technologies improve people's lives. Family and friends are hidden treasures. I enjoy the riches of hanging out and making memories with them. I also love travelling, volunteering, and listening to good music.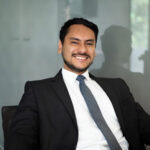 Germán López Ardila
(Colombia)
I am the Legal and Regulatory Affairs director of the Colombian Chamber of IT and Telecoms. This non-profit trade association promotes the digital transformation and massification of technology in Colombia. Also, I am a university lecturer on tech policy, law and regulation, and legal tech at the Universidad Javeriana and the Universidad Sergio Arboleda in Bogotá, Colombia.

I firmly believe in the power of technology to empower individuals and build a more prosperous and equitable future. I advocate for this purpose and participate in different tech policy decision-making instances in Colombia and Latin America. My field of study is law, regulation, and policy, so I am interested in how we can use legal means to guarantee that the Internet stays open, accessible, and secure while improving the lives of people all over the world.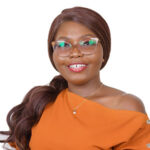 Ida Padikuor Na-Tei
(Ghana)
My name is Ida Padikuor Na-Tei from Ghana. I am an electrical engineer by profession and the CEO and Co-founder of CTN Technologies.

I am passionate about seeing technology drive economic advancement in Africa. I started CTN Technologies to train young people in STEM–specifically electronics, robotics, 3D printing and modeling, and drone assembly and piloting. I do all this with the hope that these skills will equip them to become the next generation of technology leaders in Africa.

I am also a youth advocate with UNICEF Ghana and a Generation Unlimited Youth Ambassador with a particular interest in education. Through the Internet Society's Youth Ambassador Program, I hope to educate more young people on online ethics and safety and advocate for young people in underserved communities.
When I need to relax, I usually go to the beach or listen to relaxing classical music.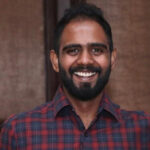 Kamesh Shekar
(India)
BA in social sciences from the Tata Institute of Social Sciences.

My area of research covers AI governance, informational privacy, surveillance technology, intermediary liability, safe harbor, and the issue of mis/disinformation on social media.

I work on various research projects which identify and analyze the emerging policy challenges with evolving digital technologies which use data as the backbone for hastening service delivery while realizing the economic value of data.

I also study the impact of emanating policies and regulations on the data-driven technology ecosystem, significantly actively contributing to the discourse on India's upcoming Data Protection Regime.
At The Dialogue, I work on projects which try to operationalize and implement the principle of 'human-centric' AI across the AI system lifecycle. I also work and extensively contribute to the discourse on how to govern evolution like Generative AI through establishing a holistic principle-based regulation that tackles "impact" (at the ex-ante level) and "harm" (at the ex-post) in a coordinated fashion.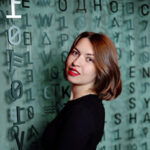 Kseniia Gnitko
(Russian Federation)
I am an independent EdTech professional passionate about making modern information technologies accessible. For the last several years, I've focused on training educators to give underprivileged groups access to quality tech education.

I have worked as a researcher and educator since 2014. I have seen with my own eyes how unequal access to modern technologies adversely affected the lives of my students. I am dedicating my work to empowering educational and technical communities.

I have a solid background in science and a hands-on experience in the tech industry. I am skilled in cybersecurity, programming, and data analysis. I have a strong interest in the ethics of information technologies.
In my non-work life, I enjoy studying philosophy and cognitive sciences.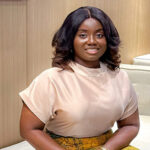 Nana Ama Yeboah
(Ghana)
I am a driven young professional passionate about promoting digital inclusion and sustainable development. I am a Commonwealth Scholar with a Master of Public Administration in International Development from the University of York and a Bachelor of Arts in Political Science from the University of Ghana.

With over five years of experience in monitoring and compliance, and project coordination in the telecommunications regulatory ecosystem of Ghana, I possess a strong understanding of the challenges and opportunities facing the ICT ecosystem. I have honed my expertise in project coordination, policy, and data analysis through my work as a telecoms regulatory analyst at the National Communications Authority.
In addition to my professional accomplishments, I am a member of the Ghana Chapter of the Internet Society, International Telecommunications Union's Generation Connect, United Nations Major Group for Children and Youth, and an Ambassador for the Black Girls Tech Summit.

I am looking forward to promoting digital inclusion and bridging the digital divide. On a personal note, I love traveling and interacting with people from different countries and learning new languages.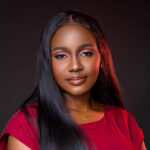 Nanbaan Pwaspo
(Nigeria)
I work as a digital security associate at Resilience Technologies, where I specialize in civil society and the threat landscape in Africa. My work involves assessing organizations' security needs and providing customized solutions to protect them against cyber-attacks. I also offer training and guidance to journalists, human rights defenders, and other at-risk groups on how to stay safe online.

In addition to my technical skills, I'm also a strong advocate for online privacy and security. When I'm not working, you can find me indulging in my love for music and reading. I am also the manager of the CyberLearners Community, a Cybersafe Foundation initiative focused on closing the gender gap in the tech field by providing young ladies with excellent support, resources, and information on how to excel in cybersecurity.
I'm deeply committed to being a leading voice in the fight against cybercrime in Africa. Everyone deserves to feel safe and protected online, and I'm dedicated to using my skills and expertise to make the Internet a safer place for everyone.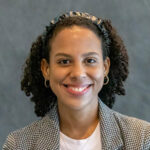 Paola Celina Corporán
(Dominican Republic)
I'm the leader of the Public Innovation Lab of the Administrative Ministry of Presidency, where I design strategies and projects to accelerate the Dominican public function and promote civic participation in the transformation processes. I'm currently working on a project to teach non-technical public servants how to code.

I'm also on the Committee for the Central American and the Caribbean Network for Public Servants.

My background includes international relations, public policy, innovation, and human development. I'm especially interested in social inclusion and the promotion of innovation and technologies with gender and intersectional perspective. I'm passionate about advancing gender equality through innovation and technology, creating strategies that consider the needs of the citizens, and how to innovate and use technology from a gender perspective.
I am working on two research papers about the intersection between the Internet for rural-underserved communities and the massification of the Internet from a gender point of view to provide new perspectives on diversity and needs. I love working for the development of my country.

I enjoy solo travels and going to new places, so when not working, you can find me reading in another country or museum.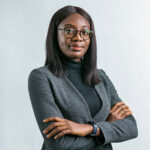 Temilade Adelakun
(Nigeria)
I am an Associate Product Marketing Manager at Google Sub Saharan Africa, where I work across several aspects of marketing–from branding and positioning to targeted outreach and strategy, go-to-market strategy, campaigns, and product and growth marketing for some of Google's consumer products. I am pursuing a MicroMasters® in Data Science and Statistics from One League in collaboration with the MIT Institute for Data, Systems, and Society. I am a 2023 IESE Business School Future Female Leader awardee. I am an alumnae of the Harvard Business School Crossroads Emerging Leaders Program (Aspire Institute) class of 2020. I have a bachelor's degree in Mechanical Engineering from the University of Ibadan.

I am passionate about improving the digital economy in Africa via education and capacity-building for an open and accessible Internet.
During the Internet Society Youth Ambassador Program, I would love to get the chance to work with other ambassadors and key stakeholders who share my enthusiasm for Internet and technology development to implement community-based initiatives that help secure local support from technology partners and Internet champions, enabling policies that favor the growth of the Internet, and make it possible for any community in any part of the world to be connected.

I actively contribute to technology communities and speak widely on issues relating to the Internet, with a particular interest in women and youth inclusion, accessibility, digital inclusion, literacy, and sustainability. I am committed to increasing female representation in STEM. I have worked with various STEM organizations like STEMBelle, and Google WomenTechmakers to deliver awareness programs on exploring career opportunities in STEM to thousands of young girls and women across Africa.

In my free time, I enjoy working out, surfing the Internet, playing games, listening to music, or conversing with people. My superpower is being curious and a positive thinker.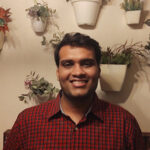 Yug Desai
(India)
I am a doctoral candidate in the Department of International Relations at South Asian University, New Delhi. I am passionate about issues at the intersection of technology and politics. My current research focuses on the actors and politics that influence the standardization processes for emerging technologies, specifically the standardization of quantum technologies.

My goal is to understand the role geopolitics plays in the debates on internet governance, cybersecurity, and emerging technologies and to ensure perspectives from the Global South are represented in these discussions.

I also hold a bachelor's degree in computer science. As an interdisciplinary scholar with a background in both social sciences and engineering, I strive to bridge the gap between technical and societal aspects of the Internet.

When I am not working on my research, you will find me watching astronomy videos or reading science fiction.