Members per Region
Pierre-Jean Darres (Canada Québec Chapter)
Region: North America
Position: Steering Committee Chair
Agang K. Ditlhogo (Botswana Chapter)
Region: Africa
Position: Steering Committee Secretary
Niran Beharry (Trinidad and Tobago Chapter)
Region: Latin America and the Caribbean
Zahir Qasrawi (Palestine Chapter)
Region: Middle East
K Mohan Raidu (India Hyderabad Chapter)
Region: Asia-Pacific
Frederic Taes (Belgium Chapter)
Region: Europe
Non-geographical Members
Adebunmi Akinbo (Nigeria Chapter)
Position: Steering Committee Vice Chair
Jordi Domingo-Pascual (Spain Catalonia Chapter)
Heba Sayed (Egypt Chapter)
Useful Links
All ChAC Steering Committee Members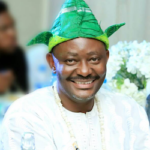 Adebunmi Akinbo
Adebunmi Adeola Akinbo is the CEO of DNS Africa Media and Communications. He is the Founder/Team Lead for Community NetHUBs Africa, Culture Games Africa, and sits on the board of trustees for Africa ICT Foundation (AfICTF). Adebunmi is a member of the Nigeria Internet Registration Association (NiRA) Community. He was a pioneer member of the board of trustees, served as…
…NiRA Acting Chief Operations Officer, and was a former NiRA Director. He is a local content ambassador, sportsman, research expert, and poet.

He is the Secretary to the governing board of the Association for Information and Communication Technology Local Content (ICTLOCA), and the Secretary-General for the Internet Society (ISOC) Nigeria Chapter. He also runs KOBOKINGs Limited, an innovation channel for achieving the Sustainable Development Goals to promote the Poverty Reduction Strategic Papers (PRSP).

Adebunmi has received many awards, including the NiRA Presidential Award for Youth Development. He also runs two online radio stations to empower citizens in rural areas.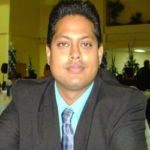 Niran Beharry
Niran Beharry is a Caribbean technologist, researcher, project manager and engineer. He has 20 years' experience working in a number of sectors within the Caribbean and globally, including ICT, finance, civil engineering, industrial design, logistics and environmental management. Niran holds multiple degrees and certificates including a B.Eng. in Materials Science and Engineering (Imperial…
…College), a M.Eng. in Civil Engineering (Imperial College), a M.Eng. in Civil Engineering (Imperial College), and a B.Sc. in Computing and Information Systems (University of London).

Niran's introduction to Internet governance came with him becoming one of the founding members of the Internet Society Trinidad and Tobago Chapter in 2011. He served as the chapter's Assistant Secretary, until 2017 when he accepted the nomination to serve as Vice Chair, and then as Chair, his existing role.

He is also a member of the Internet Society's Blockchain SIG, and assisted in drafting the ATLAS II statement in 2015, as a member of the ALAC.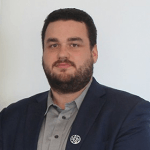 Pierre-Jean Darres
Pierre-Jean is a private advisor in international development, supporting organizations, governments and companies in their growth within and towards foreign markets. He advises on various industries and sectors, including Internet and related technologies and services. Pierre-Jean has been Treasurer and Secretary of the Internet Society Canada Québec Chapter since 2017. He is also part of the Beyond The Net Large…
…Grants selection committee, and the current Chair of the ChAC Steering Committee.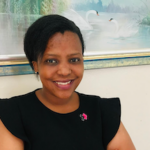 Agang K. Ditlhogo
Agang holds a Bachelor of Science in Computer Information Systems from the University of Botswana. She has 10 years' experience in the ICT4Development sector. Agang is passionate about education and is co-founder of The Clicking Generation-ICT Academy for Kids and Teens, a social enterprise that offers computing and technology curriculum to kids and teens across Botswana. As an ICT Advocate…
…Agang works on issues of Internet connectivity and access. She is also currently National Expert for the UN-World Summit Award Organization, Country Lead for Africa Code Week and PR Officer for ISOC's Botswana Chapter.  

Agang is a previous board member of Botswana Academy of Sciences and board member for Botswana United States Alumni Association. She has worked with UN Women on programs to encourage women and girls' participation in STEM and other male-dominated industries. 

Her recent role as International Energy and Internet Fellow included developing strategies for Internet connectivity and access for marginalized communities.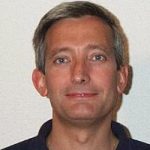 Jordi Domingo-Pascual
Jordi Domingo-Pascual is a Full Professor at the Universitat Politècnica de Catalunya (UPC BarcelonaTECH), where he specializes in computer networks and ethics in research and innovation, and new network architectures. Jordi has been an Internet Society member since 2002, an ISOC-CAT member since 2004, and an ISOC-CAT chapter delegate since 2015. He joined the ISOC-CAT board in 2017 and became…
…President in March 2020.

He is volunteering as a member of the Chapter Advisory Council because he thinks the role of the chapters is of utmost importance for the Internet Society. He believes that the recommendations made by the CHAC are a useful contribution to the board and the whole community of members.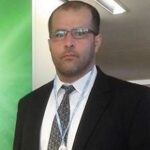 Zahir Qasrawi
Zahir Qasrawi has been a board member of the ISOC Palestine Chapter since 2017, and is the ISOC Palestine Chapter's representative of the Chapters Advisory Council (ChAC). Zahir is an information security professional who, over the past 20 years, has worked as a computer networks engineer and information technology manager in different public and private sectors organizations. He has a…
…B.Sc. major in electrical engineering (minor in communication systems), and an M.Sc. in scientific computing from Birzeit University in Palestine. 
Zahir has several certificates and training in computer networks and security, including a Certified Information Systems Security Professional (CISSP), Cisco Certified Network Associate (CCNA), and Microsoft Certified Systems Engineer (MCSE). 
In 2019, he was one of the team leaders of ISOC Palestine's Beyond the Net Grant project, which was recognized as a WSIS Prize 2019 champion in Category 5: "Building confidence and security in the use of ICT".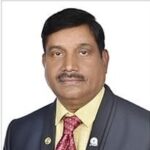 K Mohan Raidu
K Mohan Raidu is the CEO of Informatics India, a software development company in Hyderabad. He has worked in software development for 42 years, from the First Generation Computers period. He is a member of ICC Digital Economy Commission and its executive committee, as well as the Cloud Computing Innovation Council of India, where he handles the e-governance working group…
…Mr. Raidu is also President of the Internet Society's Hyderabad Chapter, which has enabled him to be active on the Internet Corporation for Assigned Names and Numbers (ICANN)'s various working groups and organize events on the future of the Internet, universal acceptance for a globally connected Internet and APrIGF 2021.
He has been Chair of the Federation of Telangana Chambers of Commerce and Industry (FTCCI)'s ICT Committee for the past three years, and was Co-Chair for two years prior to that. He is also an MC member with FTCCI and a life member of its CEO Forum. He has organized technology seminars and workshops on blockchain applications, digital transformation, digital media marketing, AI in law, and ethics code for FTCCI, and initiated the Ministry of Micro, Small & Medium Enterprises' IT Solutions Project, which is now taking shape.

A qualified Enterprise Architect of the The Open Group Architecture Framework, Mr. Raidu has also served as President of the Rotary Club of Secunderabad and as Chair of the Twin Cities Rotary President Forum. He is actively involved in ROTI – Rotarians On The Internet.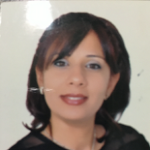 Heba Sayed
An international executive with experience in business development, consultancy management and commercial strategy and digital transformation, Heba is currently Director of Strategic Planning, Assessment and Business Development of Learning Technologies at the American University in Cairo. Heba has an impressive protfolio of previous roles. These include Head of Carrier Services & Global Account Management…
…at Vodafone Egypt in 2013, where she created the Carrier Services department, which handles new global partnerships for selling new technology data services. In 2009, she was General Manager for International Commercials Affairs at Telecom Egypt, where she has established the international commercial department for all global cables crossing Egypt. 

In 2006 Heba headed the Business & Partnerships Operations Management at TE Data, where she managed professional consultancy projects for telecoms of neighboring countries, including YemenNET and PalTel. And in 1998, she worked for ExpoLink, the USAID export promotion project, as IT and Software Portfolio manager. Here she took part in the Egypt IT Strategy plan that was handed to the Egyptian government and resulted in the foundation of the Ministry of Communications and Information Technology (MCIT) in 1999. 

Heba is the single point of contact for TEData's global agreements, with international telecom companies such as Verizon Business, AT&T, Telecom Italia Sparkle, PCCW and TATA. She also helped to develod the feasibility study and induction of TEData's first subsidiary in Jordan. 

An active member of the Internet Society, Heba has been Vice Chairman of the Egypt Chapter for the past four years, during which time she has led the rejuvenation of the chapter's activities among Egyptian IT professionals. 

She has a PhD in management information system from the School of Science and Technology and Computer Science at Middlesex University in the UK, and is a certified member of the International Advertising Association (IAA).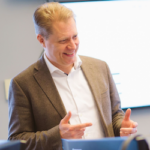 Frederic Taes
Frederic Taes is President of the of Internet Society Belgium Chapter. He has led this chapter's rejuvenation and also plays a key role in numerous Internet Society activities and services, including Pulse, AMS, Fundamentals, the Internet Way of Networking and the Early Career Fellowship. Some of Frederic's recent achievements include countering a project of law against encryption in Europe, and…
…www.istrust.org, a free open-source community browser add-on that links Internet users to their local ISOC chapter. 

Frederic wants a safe Internet for everyone and believes that Internet technologies can bring all people together through accessibility, gender equity, inclusion, bridging the digital divide, humanity… and humor. 

Outside ISOC, Frederic is currently Information Security Officer in a global company, after having led his own business.