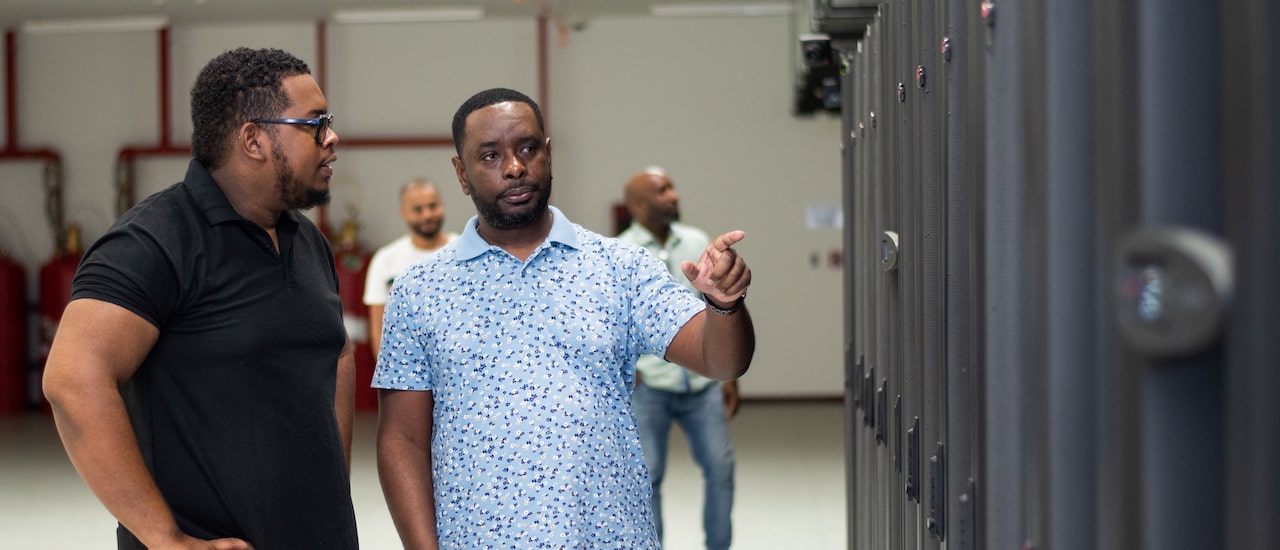 Sustainable Peering Infrastructure Funding Program
Internet Exchange Points (IXPs) are effective in improving the end-user experience and lowering access costs while catalyzing the development of the local Internet ecosystem.
We work with local communities to build IXPs in markets where they are needed, level up existing IXPs to realize their full potential, and further develop regional organizations and communities that support peering and interconnection. Grant funds are available to assist in training, capacity building, community development, and equipment purchases (switches, optic modules, servers, and routers).
The Internet Society's work is partially funded by generous grants from Meta and ICANN.
Our peering and interconnection work endeavors to:
Program Objectives
Increase the amount of Internet traffic within local infrastructure, reducing costs associated with traffic exchange between networks
Provide support to build new and enhance existing IXPs to ensure their long-term sustainability
Champion the development of peering and interconnection by building local capacity in collaboration with regional entities
Focus Areas
We support establishing or enhancing IXPs in markets that do not have them, where additional capacity will be useful, and where assistance will help the IXP realize its full potential in the Internet ecosystem. Developed markets often have developed IXP infrastructure, so our primary focus is on:
Emerging economies
Low-income economies
Small island developing states
Eligibility
Applications are accepted from legally registered entities that operate an existing IXP that needs improvements, plan to build a new IXP, or work across a region to champion peering and interconnection.
Application Review Process
Applications are accepted on a rolling basis. They are reviewed by staff from the Internet Society, the Internet Society Foundation, as well as external experts, to determine whether they meet the eligibility requirements and are aligned with the focus areas. Please note that this process could take up to ten (10) weeks.
Selection Criteria
We determine where a new IXP can play a fundamental role in ensuring that the un- and under-connected have faster, cheaper, and more resilient Internet access based on some combination of the following criteria:
A substantial market with at least three (3) independent ISPs and at least 20% Internet penetration rate
Data demonstrating that:

Latency and performance could be better optimized by the creation of a new IXP in the local market, and/or
Local traffic costs could be considerably lowered by improved peering infrastructure

Community of interest and local champion(s)
Input from regional IX association (if needed)
Status of an existing IXP (if any)
IXP Self-Assessment Tool results (if applicable)
Endorsement from local network operators (minimum 3)
Availability of a neutral location with a multistakeholder community
Agreement to run the IXP as open and non-profit
Funding
Funding availability varies based on the documented needs of the IXP or organization. Grants are available up to USD $50,000, and projects can run for up to 24 months.
How to Apply
Applications must be submitted online in English using the Foundation's grant management platform. Only applications submitted online will be considered.
Incomplete applications, applications that do not meet eligibility requirements, and applications that do not allow sufficient time for review will not be considered (see "Eligibility" section above). 
You can watch the information session where we further explained the selection criteria, as well as the application process.
Reporting
The funding recipient organization or community will submit a narrative report directly to the Foundation using the online Fluxx platform halfway through the project's length, and four weeks after the project is completed.
Questions?
You can reach the peering team at the Internet Society by emailing us at [email protected] and [email protected].
Image credit: © Randy Berghout