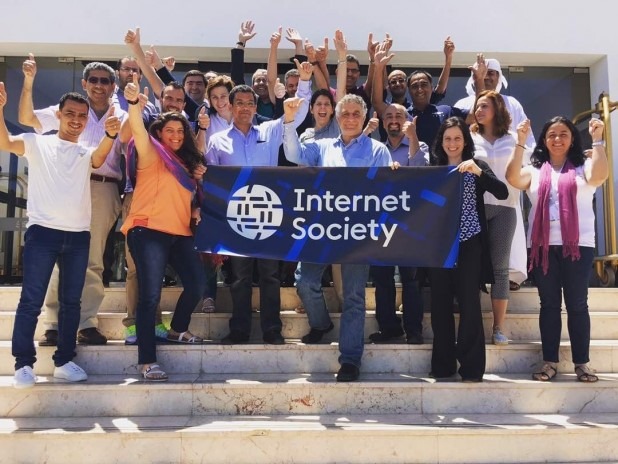 The first day of the meeting was dedicated to share updates on both the Internet Society's 2017 initiatives and updates from each of the Chapters. This was then followed by a second day that allowed for indepth-discussions around trust and access. On the third day, delegates worked in groups to identify strategies and action plans to take forward the identified issues of digital economy, local content, and education. Delegates expressed the desire to continue to work together on these issues after the meeting.
In a very collegial and friendly atmosphere, the participants thus shared examples and provided context from Bahrain, Lebanon, Palestine, the UAE, Yemen, Morocco, Tunisia, Egypt and Oman. Dr. Mahmoud Allam, who represented the Internet Society Egypt Chapter at the meeting, used these words to describe his experience: "Bringing together delegates from the different Middle East Chapters is an excellent idea that gave all of us a chance to interact, exchange experiences and hopefully collaborate. I believe such meetings should be repeated on regular basis."
The Internet Society Chapters meeting took place alongside MENOG 17, the Middle East Network Operators Group meeting, and thus offered the opportunity for the participants to also take part in the MENOG session,  in the morning. This led to fruitful exchanges and future partnerships between Internet Society Chapters and other Internet stakeholders from the region.
Documents
More information on Internet Society Chapters: https://www.internetsociety.org/who-we-are/chapters