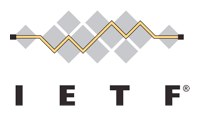 The objective of this project of the Deployment & Operationalization Team of the Internet Society is ultimately to facilitate communications between the operator community and the Internet Engineering Task Force (IETF) to help ensure that operational realities inform the development of key standards. We want to foster a larger and more engaged operator community around the IETF and protocol development work.
The first phase of this project was a survey of the operator community which was conducted over the first half of 2014. That survey was closed on 1 July 2014 with over 350 responses. Thank you to everyone who participated!
The second phase included analyzing and synthesizing the survey results, along with all of the other feedback we received. Over the second half of 2014 we collected this information into an IETF Internet-Draft. The I-D will includes a report on the challenges to greater operator engagement in the IETF and a summary of potential solutions: https://tools.ietf.org/html/draft-opsawg-operators-ietf.
This draft is currently split into three main sections. Survey respondents provides information on who took the survey and their current level of IETF participation and knowledge. Potential challenges digs deeper into this with a look at the areas and items that may be keeping operators (or others) from participating in the IETF today. Possible solutions then takes a direct quote approach to pulling ideas provided by survey respondents for making the IETF more open to new and more diverse participation from the survey and into the public eye. Below is a quick summary of these three sections:
Survey Respondents:
The respondents were overwhelmingly technical and the vast majority were operators.
Exactly half of the respondents reported that they did NOT currently participate in the IETF at all.
Almost one third said they participate in the IETF via mailing lists only.
Only about 18% reported that they were active in the IETF via both mailing lists and in-person meetings.
Potential Challenges:
Time
Culture
Money
Awareness
Possible Solutions:
Communication
Outreach
Inclusion
Now we are in the third phase of this project: Discussion and action! The survey is complete, the data has been shared, now let's all make something of it collectively. We kicked this conversation off at IETF 91 in November, 2014. Next we'll be touring the world again, speaking with operator groups around the globe. In addition to in-person conversations, we'll be discussing these topics on the "synergy" mailing list. It's time now to start identifying actual changes that can be made. Some of these changes will need to be made by the IETF, some by operators and operator groups (NOGs and NOFs), and some may require action by ISOC. The key now is to discuss the potential challenges, evaluate the possible solutions (and identify more), and then get to work on the low hanging fruit.
If you have additional thoughts, or would like to be more closely involved in this process, please contact us.
Related Resources: