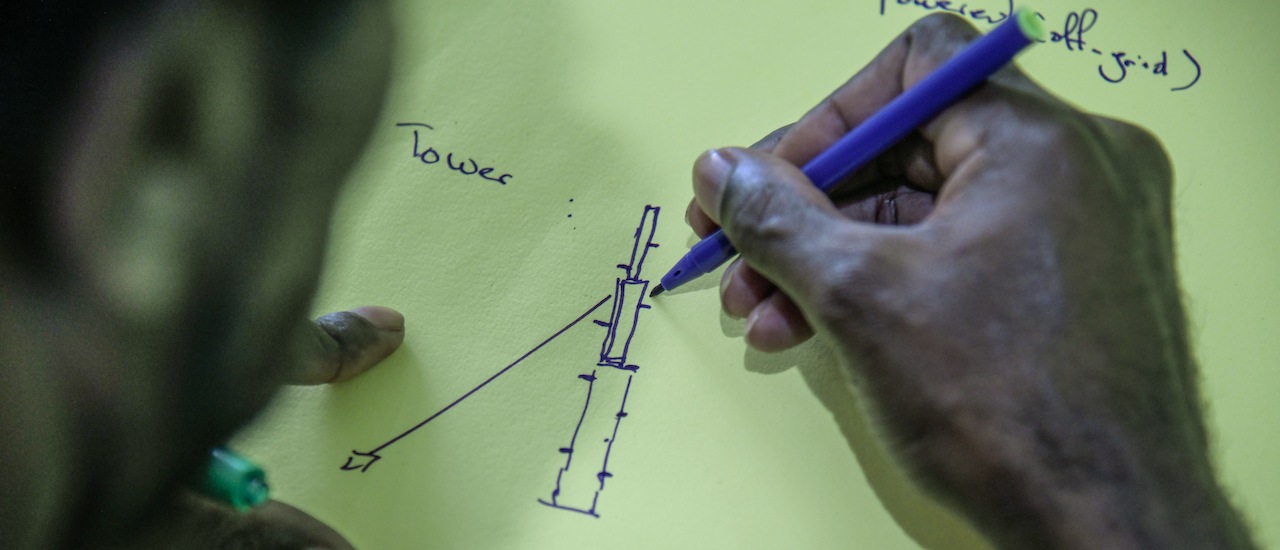 Internet Society Fundamentals for Chapters 2021
Learn, Contribute, and Engage in our projects!
Internet Society members are vital to carrying our message of an open, globally-connected, and secure Internet for all.
Because members bring such great value, experience, and knowledge to our organization, we've designed a new training program just for them: The Internet Society Fundamentals program. The program was inspired by the great experience we had with 2020 Chapter training program as well as feedback on specific needs, requirements, challenges and the COVID-19 context.
Internet Society Fundamentals aims to develop new community leaders equipped to tell data-driven stories about the Internet Society's key projects. This will equip members to work with their Chapters to create local awareness, extending the reach of our work for an Internet as a force for good.
About the program
In its first year, the program consists of two full weeks of webinars linked to Internet Society projects. Sessions will be held from 12-23 April, 2021.
During each webinar, we will cover the project's main concepts with a focus on narrative and strategies to approach multiple audiences. In this way, Chapter members can feel empowered to raise awareness through concrete local initiatives that support the development and positioning of the Chapter.
In 2021, Internet Society Fundamentals is open to all Chapter Members* whose Chapters are subscribed to the program. Members who are eligible to participate will receive the registration details by email. Sessions are in English, Spanish and French, and will be held in four time zones. In order to get a Certificate of Completion, each participant must perform a local awareness initiative based on the content and the information shared during the webinars. Initiatives must be arranged locally with Chapter coordinators assigned to the program.
Requirements for Chapters
The program is open to all Internet Society Chapters and Special Interest Groups worldwide.* However, only Chapters that explicitly express interest may participate.
* Note: Chapters in rejuvenation cannot participate.
These are the participation requirements for Chapters wishing to participate:
Expressed interest and commitment by subscribing the Chapter to the program before 30 November 2020.
Announce and promote the initiative to its Chapter members.
Assign at least two local Chapter coordinators to the program. The responsibilities of the coordinators are to:

Ensure that participants understand their obligations and responsibilities
Serve as the main contact for the program
Approve participant initiatives in coordination with the local Chapter's leadership team. (Authorization letter)
Follow up on participant's progress as they implement their local initiatives
Review and provide feedback to participants on the content of their initiatives
Ensure the participant initiatives are published via the Chapter's web presence (website or social media)
Ensure that all initiatives completed by participants are listed in the Chapter Portal under Chapter 'Activities' (with proof of the work done by the participant). These activities may qualify for the Chapter Performance Evaluations as long as they are: a. listed in the Chapter Portal, b. open to all members and c. demonstrative of the work done by the participant (video, photos, links, etc.).
Requirements for Chapter members and Chapter Leaders
All Individuals who would like to participate of the program must:
Be listed as a member of the Internet Society and belong to an Internet Society Chapter or Special Interest Group (SIG) that is subscribed to the program.
Fill out the form that will be sent to each Chapter and SIG Member before 15 March 2021.
Be willing to cooperate with and support the local Chapter
Commit to developing an initiative in coordination with the local Chapter coordinator at the end of the webinar (the initiative must be approved by the Chapter coordinator)
Be able to read and understand English – the trainings will be delivered in English, French and Spanish; however, some content may be in English only
Have Internet access with a minimum speed of 1.2 Mbps
Agree to the Internet Society's and the program specific data privacy policy
Agree with the terms and conditions of the program (these will be provided in the application form)
Complete a feedback survey at the end of the program
Sessions will be held from 12-23 April, 2021 in the following times: 6 UTC, 14 UTC, 18 UTC and 20 UTC. Members should choose the time slot that best suits their country time zone. See detailed schedule.
2021 topics and participant profiles
The webinars will cover basic concepts and the narrative required to approach different audiences to raise local awareness. No previous background is required. These are some details about each topic:
Participant initiatives
Initiatives will depend on each topic. During the webinars, the facilitators will offer initiative suggestions participants can do for the program. Initiatives will be simple activities like producing videos, blogs, webinars, etc. Participants should anticipate about eight hours to complete the initiative.
Duration and Certificate of Completion
The length of the webinars will be 120 minutes. As a result of attending the webinar, participants will share the knowledge acquired with their local community through the development of a local initiative.
Participants will only be able to receive a Certificate of Completion once the initiative is finalized, approved by the Chapter coordinator, and if they meet all other program requirements and deadlines stated on this page.
Webinar format
All webinars will be virtual through the online conferencing system Zoom. Participants must install the Zoom application on their device to attend virtual sessions.
Sessions will be held from 12 -23 April, 2021.
Timeline for 2021 program
1 December 2020
Chapters subscribed to the program.
1 December 2020
1 January – 15 March 2021
Subscription opens to Chapter and SIG members.
The deadline to subscribe is 15 March 2021.
1 January – 15 March 2021
12 – 23 April 2021
Webinars
The webinars will be held from 12 to 23 April 2021.
12 – 23 April 2021
30 June 2021
Initiatives are implemented and published.
Participants should implement and publish the initiative on social media or Chapter web page by 30 June 2021.
30 June 2021
30 July 2021
Participants get Certificates of Completion.
30 July 2021
Frequently Asked Questions