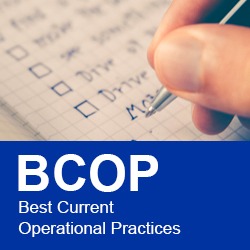 A new Best Current Operational Practice (BCOP) document on IPv6 prefix assignment for end-users has just been published for review.
This aims to provide guidance to ISPs as to what size IPv6 prefixes should be assigned to customers, and when to choose static or dynamic assignment. In particular, there's often confusion as to whether a /48 or /56 should be assigned to a particular customer, whilst in some cases /64s have been assigned which is not recommended.
Comments are now being sought from the Internet community on this document, especially from network operators. BCOPs aim to be living documents that attempt to encapsulate best practices as agreed by experts in their fields, so it's important to have review and acknowledgment from those  actually implementing these practices.
Feedback is welcomed by contacting Jan Zorz at [email protected]
Further Information
We encourage network operators to document how they deploy new technologies including IPv6, DNSSEC, TLS and routing resilience/security, so their experiences may assist others in doing so. We'll be organising BCOP sessions at RIPE 74 & 75, and in Africa and Latin America this year, so stayed tuned for more information.