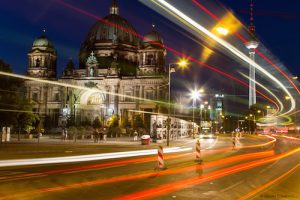 There's slim pickings for Deploy360 on the final day of IETF 96 in Berlin, with the Global Routing Operations (GROW) and the CURves, Deprecating and a Little more Encryption (CURVES) Working Group meetings having been cancelled. However, we can suggest the Privacy Enhanced RTP Conferencing (PERC) Working Group on Friday morning which does have a draft draft-jones-perc-dtls-tunnel related to DTLS tunneling up for discussion.
---
NOTE: If you are unable to attend IETF 96 in person, there are multiple ways to participate remotely.
---
Other than that, it's farewell to Berlin and onwards to Seoul. Many thanks for reading along this week… please do read our other IETF 96-related posts … and we'll see you at IETF 97 on 13-18 November 2016!
Relevant Working Group: