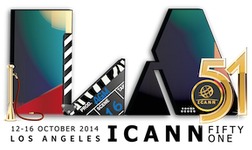 As we mentioned last week, in just a few hours you'll be able to watch and listen live to this event coming out of ICANN 51 in Los Angeles:
17:00 – 18:30 PDT – DNSSEC for Everybody: A Beginner's Guide
In this session we'll once again go back to the caveman days and talk about blue smoke in a light-hearted session aimed at helping people understand DNSSEC.  We'll also do our "skit" acting out DNS and DNSSEC again… and typically answer a great number of questions from people.  You can participate remotely and view the handout at:
http://la51.icann.org/en/schedule/mon-dnssec-everybody
It's usually always a good time with many great questions.  I'll be there doing the introduction and then helping with the answering of questions.
Please do look at our larger list of DNSSEC activities happening at ICANN 51 this week – MANY great activities going on!
And if you want to get started NOW with deploying DNSSEC, why not visit our Start Here page to find resources tailored for your type of organization?
See (some of) you in L.A.!