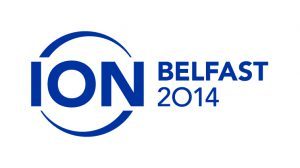 Want to learn the current state of IPv6 deployment? DNSSEC? Securing BGP and more? If so you can watch LIVE today our ION Belfast event at:
http://uknof.bogons.net/uknof29.html
Today's ION agenda begins at 1:45 pm British Summer Time (UTC+1) and is packed with information about our topics. Sessions include:
Two Years After World IPv6 Launch: Are We There Yet?
Why Implement DNSSEC?
IPv6 Success Stories – Network Operators Tell All!
IETF Update
Panel: Routing Around Catastrophe
Securing BGP
There are an outstanding set of speakers and we're very excited to hear their sessions and the conversations that will emerge out of them.
All the sessions will be streamed live and will be recorded for later posting on our Deploy360 YouTube channel.
Please join us as it should be a great event!
NOTE: As we mentioned yesterday, there are also what look to be some excellent sessions happening in the morning UK time as part of the UKNOF agenda.  In particular, these two sessions should be of interest to those concerned about IPv6:
11:30 BST – What went wrong with IPv6?
12:00 BST – IPV6-only Data Centres: What happens when you turn off IPv4
They, too, will be webcast on the same live stream link and will be recorded for later viewing.
Again, it should be an outstanding day at the combined UKNOF / ION Belfast event – we do hope you will join us!
P.S. And if you are motivated to deploy these technologies such as IPv6 and DNSSEC, please visit our Start Here page to find resources to help you get started!