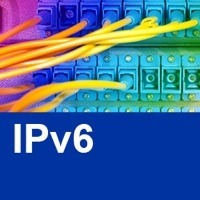 Are you a network operator currently peering over IPv4 and want to start peering over IPv6? If so then the North American Network Operators Group (NANOG) Best Current Operational Practice (BCOP) v0-6 is for you. Written with the network operator in mind, this BCOP and accompanying video presentation from Chris Grundemann will help your organization get up to speed on how to peer over IPv6.
The basic rule to follow is to keep your IPv4 and IPv6 peering sessions separate. Don't exchange BGP updates for IPv6 networks over IPv4 sessions, and vice versa. In addition, use the resources available to operators for filtering incoming routes from peers, such as Internet Routing Registries (IRRs), PeeringDB, and IP Address Management(IPAM).
Read the full text of NANOG BCOP v0-6 or watch the accompanying video. When you've finished check out some of our other IPv6 resources, specifically IPv6 resources for ISPs.
[youtube https://www.youtube.com/watch?v=AIwk6f05GpA&w=450&h=253]
---
If you would like to get started with IPv6, please visit our IPv6 resources or begin with our "Start Here" page to help find resources most appropriate for your type of organization. If you have an IPv6 case study you think we should consider for inclusion on our site, please contact us – we are always looking for more!