Impact Report 2021 Stories and Highlights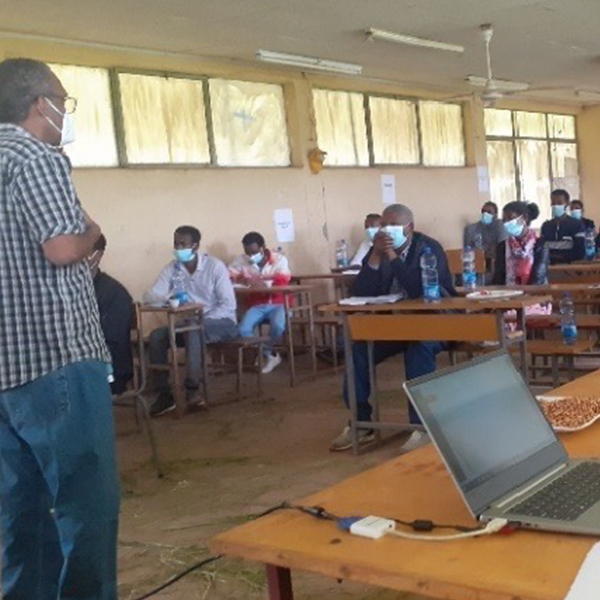 Regulatory Changes Open the Door for First Community Network in Ethiopia
Preparations are under way for a new community network to bring Internet access to nearly 5,000 people in the unserved rural community of Abichikili and two nearby towns in northwestern Ethiopia.
It all began with the Ethiopian government's decision to liberalize the telecommunications market in 2019, for which it created a new regulating body: the Ethiopian Communications Authority (ECA). The new agency published draft directives in 2020 and opened them to public consultations.
"This is huge because these directives will remain for years to come," says Dawit Bekele, Internet Society Regional Vice President – Africa. The Internet Society enlisted its Ethiopia Chapter and created a consortium of partners that jointly submitted comments, urging the ECA to legalize community networks, among other changes. The draft directives were then updated — including community network authorization — and approved in July 2021.
We pushed forward by leading a series of technical discussions with ECA authorities to share international experiences of community networks, including those in Kenya and Zimbabwe.
The Internet Society also signed a Memorandum of Understanding with Ethiopia's Ministry of Innovation and Technology in 2021 to collaborate in the implementation of the country's new Digital Transformation Strategy, which seeks to build Internet infrastructure and expand community networks, grow connectivity in rural areas, strengthen Internet governance, and improve digital services.
"We don't just want to deploy the Internet, we want to make sure people can use it for development," explains Tesfa Tegegne, Director of Bahir Dar University STEM Incubation Center and the technical head of the community network project in Abichikili. He adds, "There is immense importance to this, for access to information, education, agriculture, and health benefits." As just one example, he notes, "We want agriculture to be supported by the Internet so their farming can become more modern."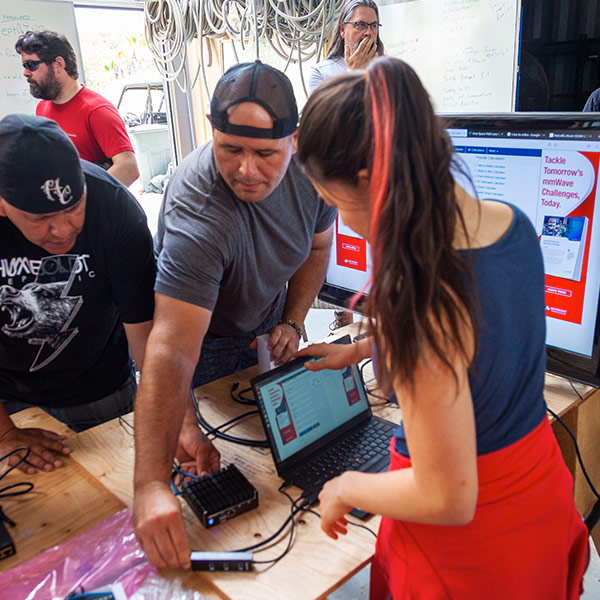 Spectrum Access Helps One Tribal Community Weather Emergencies
It was the summer of 2021. Wildfire smoke was making it difficult for a resident of the Yurok Tribe in Northern California to breathe. Using a Wi-Fi phone, his niece called for help. Soon a public health officer was able to move him down to the coast, away from danger. It was a chain of events that wouldn't have been possible a few years ago.
Seventy percent of Yurok lands lack electricity. Its complex terrain — with mountains, river valleys, and thick redwood forests — has deterred Internet service providers from investing. This is compounded by the low potential for profit: Yurok's 6,380 residents earn less than 80 percent of the U.S. national per capita income.
In 2013, the tribe created its own small community network, providing a barebones 1Mb service (up to a premium of 5Mb) to the 175 homes and businesses that could get a signal.
The tribe then applied for a spectrum license, which they received in March 2021. Next, they built a solar-powered wireless tower in the village of Requa, equipping it with fire and weather cameras.
These activities dovetailed with the Internet Society's hands-on Tribal Broadband Bootcamp, hosted in July 2021. The week-long event focused on building community networks for tribes like Yurok who had received free spectrum through the FCC. "I wasn't sure what the 2.5Ghz spectrum could do for us, but we applied for it anyway," says attendee Jessica Engle, the information technology director for the Yurok Tribe. Engle says the bootcamp convinced her tribe to create a Yurok Telecommunications Corporation to manage its community network.
By the end of 2021, the Yurok tribe's network had grown nearly 50 percent, reaching 250 homes. Their ultimate goal is to reach all 921 addresses.
"If you have an emergency, you know you can call someone now," says Mindy Natt, a resident of a recently connected area in the Pecwan District. "Getting the Internet and Wi-Fi phone was huge for us because we're able to call as if we have cellphone service," she says. With indigenous populations more at risk of COVID-19, especially elders, Natt says having emergency communication is even more urgent — for medical emergencies, natural disasters, or traffic accidents.
Today, Engle says, many residents are doing distance learning for the first time. One resident shared her excitement at talking to a therapist via the Internet. Yurok's Chief Tribal Judge, an elder, can even hold court from home with Zoom.
The Yurok Tribe also received a US$40,000 Internet Society grant to build a second tower. The tower will be installed in 2022, reaching the most populated area on the reservation.
"[The Internet Society has] given us resources and connected us with other tribal communities. But they support us to solve our problems ourselves," says Engle, adding, "They just want to know how they can help."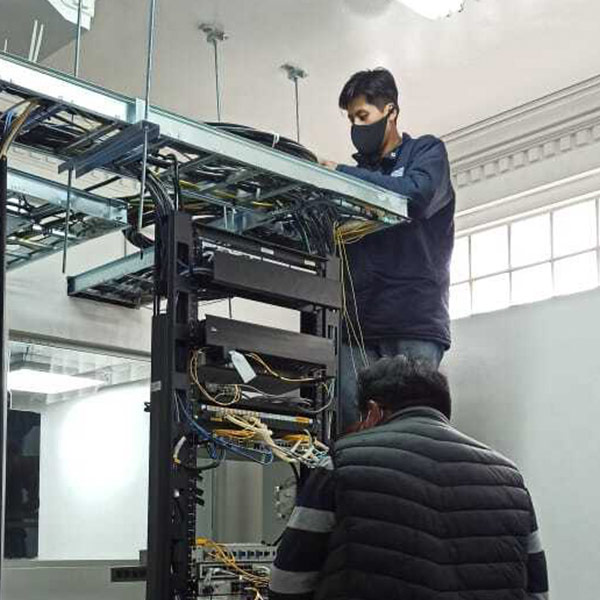 Boosting Internet Exchange Across the Americas
The 7.2 magnitude earthquake struck Haiti in August 2021 just as many people were starting their day. Over the course of several days, the quake and its aftershocks devastated the country, leaving more than 300 people dead, injuring hundreds more, and leveling homes, schools, and churches. But Haiti's IXP managed to stay online, keeping the Internet running at a time when it was needed the most.
Internet resilience in the face of natural disasters has been a major driving force for Haiti's IXP. Established in 2009, its membership has grown over the years from five to a dozen, including four of the country's five Internet service providers, Haiti's domain name registry, and five major content delivery networks. Their commitment has made a difference. With funding from the Internet Society and other organizations, Haiti's IXP now has additional servers, management software, and automation tools, making the Internet in Haiti even more resilient.
In Panama, we worked to strengthen the country's InteRed IXP. Established in 1997 as one of the first IXPs in the region, its growth later slowed, and its capacity began waning. In 2021, the donation of key equipment and training by the Internet Society helped reinvigorate the IXP, driving traffic and attracting new members.
In Bolivia, a similar story unfolded. In the years since its launch in 2013, PIT Bolivia's IXP experienced stagnation. Today, PIT Bolivia has doubled its traffic every six months — rising from 1.4 Gbps in February 2020 to 13 Gbps in November 2021.
In support of this effort, the Internet Society donated switches, enabling PIT Bolivia to double its capacity, and provided Mutually Agreed Norms for Routing Security (MANRS) training to help secure Internet routing. These improvements have helped boost traffic, membership, and performance, reducing latency from 600–700 milliseconds to 11. "The Internet Society is like our angel," says the IXP's general manager Carlos Sanabria, noting, "It is a regional articulator, enabling this type of project to work."
By supporting these and other IXPs across the world, we're helping to make the Internet faster and more affordable and more reliable for everyone, everywhere.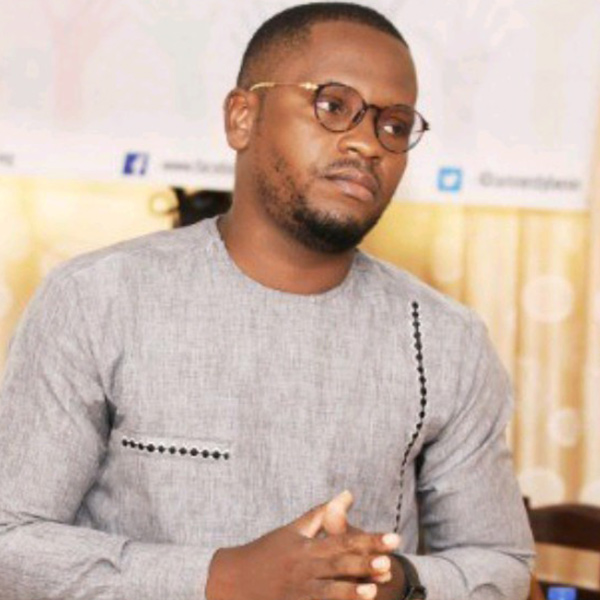 Harold Adjaho, Benin Chapter President
Security consultant and engineer Harold Adjaho joined the Internet Society Benin Chapter after organizing the Benin DNS Forum in 2015. He quickly moved up the ranks, becoming the chapter secretary in 2018 and president in 2020.
Adjaho has moved swiftly to implement an ambitious list of 36 projects during his two-year term. These range from routing security training to creating ecological community networks to increasing children's awareness of online exploitation. (Watch him in the Benin Chapter's Chapterthon entry introducing Eniola, a digital skills education app geared toward young people, especially girls.)
He also led the chapter in its successful advocacy against Internet shutdowns. During the lead-up to Benin's presidential elections in 2021, with protests intensifying and social media interruptions being reported, many feared a repeat of the 24-hour Internet shutdown during the 2019 legislative elections. The Chapter proactively launched a campaign, reaching out to local and international rights organizations, including Access Now and Amnesty International. The Chapter contacted local media; promoted #CoupezPasInternet (#DontCutTheInternet) social media messages, and published an open letter and publicized it through a Facebook live conference and Tweetup, garnering international media coverage. Adjaho and his team later monitored Internet outages and saw no disruptions.
The Benin Chapter shows that when local and global advocates amplify each other's voices, they can help reduce Internet shutdowns.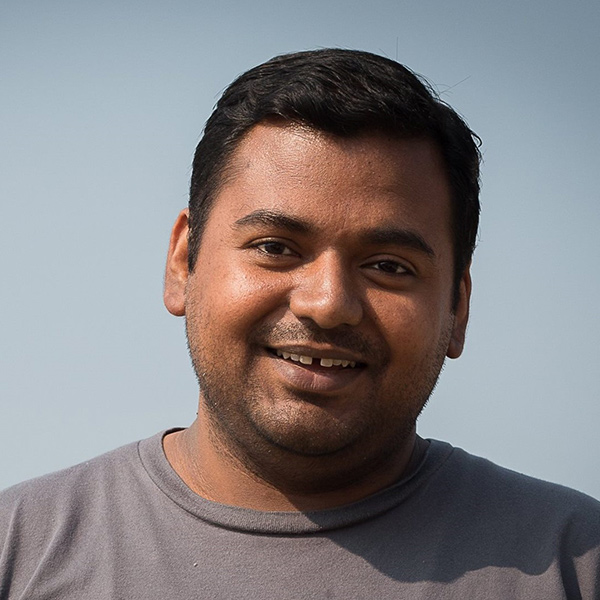 Zobair Khan, MANRS Ambassador
Zobair Khan has had a lifelong interest in improving Internet security. He was active in three Network Operators Groups — at the country, regional, and subregional levels — when he first heard about Mutually Agreed Norms for Routing Security (MANRS) at a conference. A senior manager for Fiber@Home Limited, a Bangladeshi telecommunications network, Khan dug in and adopted the norms for his company.
In 2021, he was selected as one of five MANRS Ambassadors. The ambassadors provide mentorship, training, guidance, and feedback to the global routing security community. Supervising six MANRS Fellows, Khan and the other ambassadors organized 47 different activities for nearly 1,600 network operators in 28 countries and regions.
At time of publication, Bangladesh boasts MANRS readiness index scores of 100 percent on coordination, 98 percent on global validation of Internet routing registries (IRR), and 86 percent on global validation of Resource Public Key Infrastructure (RPKI). Bangladesh far outperforms the global average (87 percent, 84 percent, and 26 percent, respectively). The most dramatic change has been with the global validation of RPKI, one of the focus areas of Khan's training. A testament to Khan's success, it's climbed 68 percentage points since 2019 when it was at a low 18 percent.
Khan also became a MANRS instructor in 2021. One student has already adopted MANRS at his company. For Khan, persuasion is the goal — a mission he plans to continue in 2022 and beyond.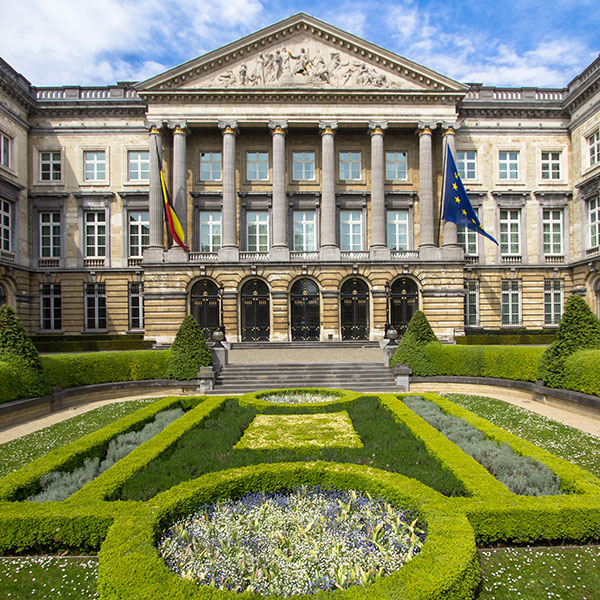 Belgian Government Drops Encryption-Weakening Items from Its Data Retention Law after Internet Society Advocacy
In mid-2021, the Belgian government proposed a draft law on data retention in electronic communications that threatened users' privacy and security. The draft law would force companies to decrypt end-to-end encrypted messages whenever requested by law enforcement.
Given the chilling effect this could have on the Internet, the Internet Society and the Belgian Chapter sprang into action, mobilizing a wide-ranging campaign to convince the Belgian Government to remove the anti-encryption text. With the Global Encryption Coalition, we prepared an open letter that garnered 107 signatures and significant media attention. The Belgian Chapter and other local allies conducted media outreach, resulting in at least 40 articles in local media. One staff member even asked a pro-encryption Member of the European Parliament to speak to the Belgian Minister of Justice.
The community's work paid off. In October, the legislation was delayed. Two months later at a Federal Council of Ministers meeting, the government approved a version of the law that removed the backdoor requirement. It now says, "To promote digital security, the use of encryption is free."
The reversal is a huge win for encryption — not just in Europe, but across the world. Ryan Polk, a senior policy advisor at the Internet Society says, "Our advocacy prompted the Belgian Justice Ministry to admit that law enforcement can't access end-to-end encrypted communications without breaking the security of all users."
Eileen Cejas, Youth Special Interest Group Leader and Board Member
Eileen Cejas, a lawyer from Buenos Aires, has been an individual member of the Internet Society since 2014. You could also call her a superstar for the work she does shaping the Internet's future.
She became active in Internet governance in 2018, after attending local and regional Internet Governance Forum (IGF) events for the first time. Since then, she's completed post-graduate certificates in technology law and gender, organized local Youth IGF events, served as an Internet Society IGF Youth Ambassador, and organized the Global Citizens Dialogue on the Future of Internet.
In 2021, Cejas ramped up her involvement. She organized a Youth Summit event in collaboration with the Youth Internet Governance Forum (IGF) Poland, teaching young people about Wikidata and encouraging them to engage on digital rights. She also became a mentor for the IGF Youth Ambassador Program in 2021. "The experience has been life-changing," she says.
She now sits on the board of the Internet Society's global Youth Observatory as regional engagement director for Latin America and the Caribbean, where her passion is helping create a new generation of Internet leaders.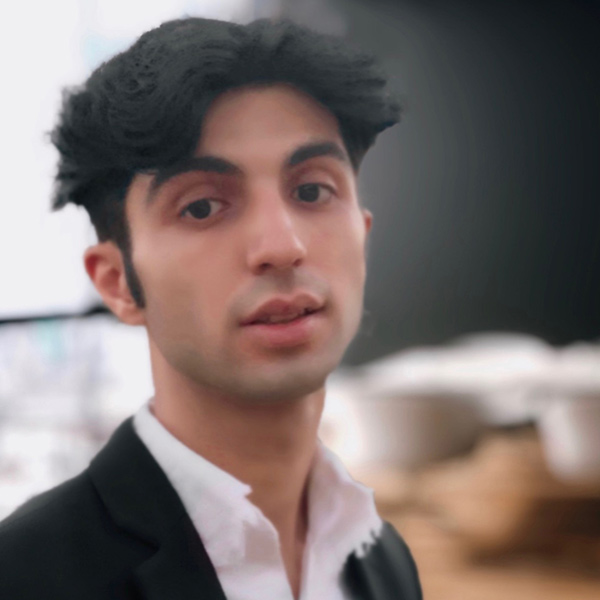 Nojus Saad, Internet Governance Forum Youth Ambassador
Nojus Saad has made it his mission to promote the health and digital inclusion of women and disadvantaged communities.
Growing up in an isolated community in northern Iraq, where the Internet was a luxury and gender-based oppression was the norm, the medical student founded the influential nonprofit Youth for Women Foundation in 2018. After he was selected for our IGF Youth Ambassador Program in 2020, he shifted his nonprofit's focus toward digital health, literacy, and bridging the digital divide.
As part of the program, Saad received a US$10,000 grant to start digital literacy training for more than 80 underserved young people in Iraq. He also attended the 2021 IGF in Poland, where he was a panelist and advocated for digital health inclusion of marginalized groups. His work is being recognized in other ways, too. He won the Diana Award for his domestic violence campaign, became a senior Fellow at ICANN, and became a regional ambassador at the International Telecommunications Union.
Image copyright:
Haiti IXP: Photo courtesy of Carlos Sanabria, Ethiopia: Photo courtesy of Tesfa Tegegne