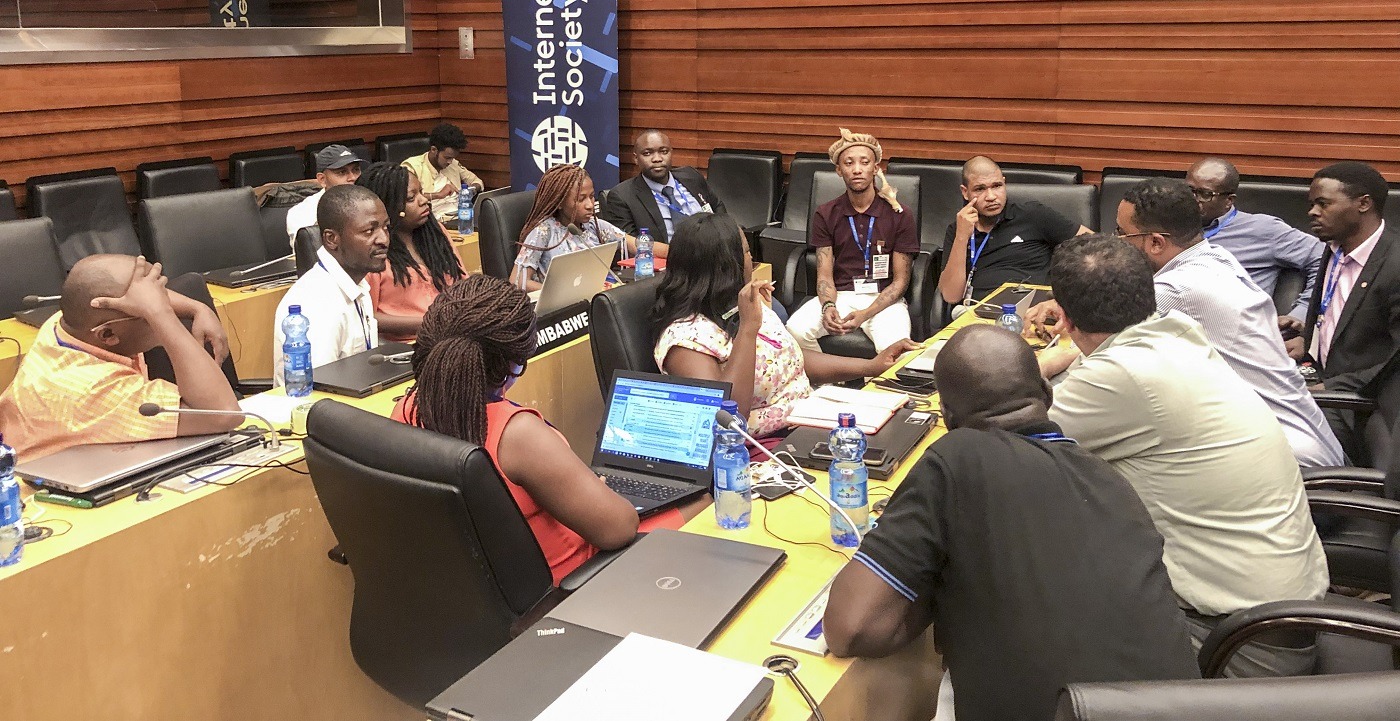 2019 African Chapters Advocacy Meeting. Image credit: Victor Ndonnang/Internet Society
The Chapters' Advocacy meeting presents an opportunity to reflect on the role of Chapters and individual member in the Internet Society global initiatives and projects. It offers a chance for us to listen, learn from one another and build on innovative ideas to strengthen how we turn our global priorities into regional and local impact: Think global, act local.
The Internet Society 2020 African Chapters Advocacy meeting is set to mobilize, strengthen and engage with African Chapters and individual members around our current focus areas and 2020 projects. This year's Chapters' Advocacy meeting came at a time when the world was grappling with the COVID-19 pandemic and relied on the Internet to enable continuity. This pandemic had highlighted the importance of having a better, reliable and affordable Internet for everyone.
The 2020 African Chapters Advocacy meeting was a series of interactive online sessions on the Internet Society 2020 projects, development and sustainability of Chapters. It was structured as follows:
The 2020 African Chapters Advocacy meeting gathered Chapter leaders and members from 36 countries representing 37 Chapters.
Meeting Objectives:
Listen and learn from Chapter leaders and members;
Mobilize, empower and build relationships with Chapter leaders and members;
Engage with Chapter leaders and members to advance the Internet Society's 2020 projects;
Discuss and explore concrete innovative ways (activities, projects, advocacy, …) to turn the Internet Society global projects into local impact;
Discuss, share best practices and innovative solutions for chapter, development and sustainability.
Watch the recording
Day 1 was recorded. You can watch the sessions on the following channels:
The sessions were also archived.