Voting took place between 9-20 July 2020. Five individuals ran for the OMAC officer positions:
Caleb Chen, Private Internet Access
Chris Wilson, Amazon
Harald Summa, DE-CIX
Xiaoou Liu, Fuxi Institute
Chris Hemmerlein, Facebook
Harald Summa, Chris Wilson and Chris Hemmerlein (resigned in June 2021) were elected. They served a 24-month term as OMAC officers.
Meet the Officers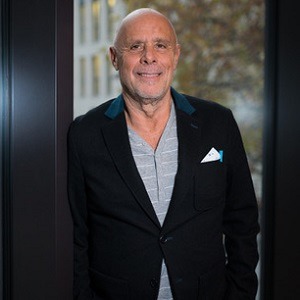 Harald A. Summa
CEO, DE-CIX
As CEO of a leading global Internet infrastructure company I´m very well connected with stack holders in Europe, Middle-East, USA, India and Asean.
What do you feel are the most important goals/priorities for ISOC?
The Internet is technology for the good of mankind. It has to be available and useable for everyone anywhere. It has to be open and flexible for all kind of applications. ISOC should be the promoter of this storyline globally and support its achievement by focusing on topics that hinder the development most as a topic or in a region.
What could you do to help?
I´m with the Internet since it became commercially available and ever since then I have founded, organized and pushed Internet communities in Germany and in Europe for a positive delopment. I shaped the development of the Internet, promoted new technologies, infrastructures and markets, shaped framework conditions and represented the interests of its actors vis-à-vis politics and in international bodies.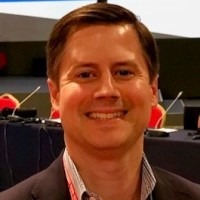 Chris Wilson
Senior Manager, Public Policy,
Amazon
As a long-time participant in the ISOC community, including ISOC-DC, I have long respected ISOC's work and mission. I also have experience working with a variety of stakeholders on Internet policy and believe I have a reputation of seeking to achieve mutually beneficial goals for all. I welcome the chance to work with the OMAC to further ISOC's goals and leverage my experience and professional network, including spreading the "word" about ISOC and getting additional engagement from industry.
What do you feel are the most important goals/priorities for ISOC?
Without a doubt, ISOC's most important priorities are connecting the unconnected and making sure those connections are safe, secure, and reliable for end users. It is perhaps cliché now, but COVID-19 has shown how vitally important Internet connectivity is to one's well-being and life. Now is the time for ISOC to double-down on its work in this regard.
What could you do to help?
As one who has worked for different interests within the business community most of my career, I bring a unique perspective about how industry sees Internet development and the relationship between end users and consumers. This perspective, I hope, would provide a healthy complement to the diverse set of perspectives encapsulated in the ISOC community.