Public Policy is a key pillar of OTA, working to foster the development of policy, legislative and regulatory efforts benefiting consumers while fostering innovation in data protection, privacy, security and identity theft. OTA supports multi-stakeholder efforts to promote best practices and meaningful self-regulation . OTA members receive weekly briefings and advice to help navigate the complexities and to move from compliance mindset to one of embracing stewardship.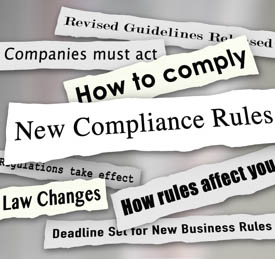 Federal Communications Commission (FCC)
Broadband Providers and Privacy – The FCC issued a Notice of Proposed Rule Making regarding broadband consumers and transparency and control of their data. The call for public comment requested input on issues of data control including choice, transparency and security. OTA's response applauds the efforts to enhance consumer privacy while promoting innovation. Key elements in OTA's comments cover scope, privacy disclosures, tracking, data breach response and security.
Rate Regulation & Internet Access – proposed legislation raises issues of inhibiting the FCC's ability to carry out its statutory consumer protection obligations. In addition, the current version creates the potential for inequity where only the wealthy can afford privacy.
Joint Letter opposing H.R. 2666: "No Rate Regulation of Broadband Internet Access Act" – April, 2016
National Telecommunications and Information Administration (NTIA)
Advancement of IoT – OTA is actively involved with the NTIA Internet Policy Taskforce efforts to review of the benefits, challenges, and potential roles for the government in fostering the advancement of the Internet of Things.