How can you shape tomorrow?
We have a story to tell around our 25th anniversary year. And we need you to help us tell it.
This special edition of InterCommunity encircles the world with a global conversation. We will exchange ideas and share perspectives on the future of the Internet. We will focus on how to support Internet-led innovation, promote the use of best practice technologies and encourage the adoption of policies that enable an open Internet for everyone. We all have an important mission to safeguard and protect the Internet we believe in.
We are in this together. Let's take a moment to celebrate to our successes, and then get back to our important work of shaping the Internet of tomorrow.
What is in this Toolkit
Read the Promotional Guide first! Then use these graphics to help spread the word about InterCommunity in all of your social channels. There are several things you can use:
Invitations
FaceBook banners
Twitter headers
Twitter instream photos
Square format (Instagram)
Printer-ready A4 and A6 posters
Read the French / Spanish version of Promotional Guide.

File Downloads
NEW – Banners
Bundle 1 (.zip – 1.39 MB)
Bundle 2 (.zip – 1.35 MB)
NEW – I'm Attending Social Media Buttons
Download (.zip – 7.16 MB)
Promotional Bundle 1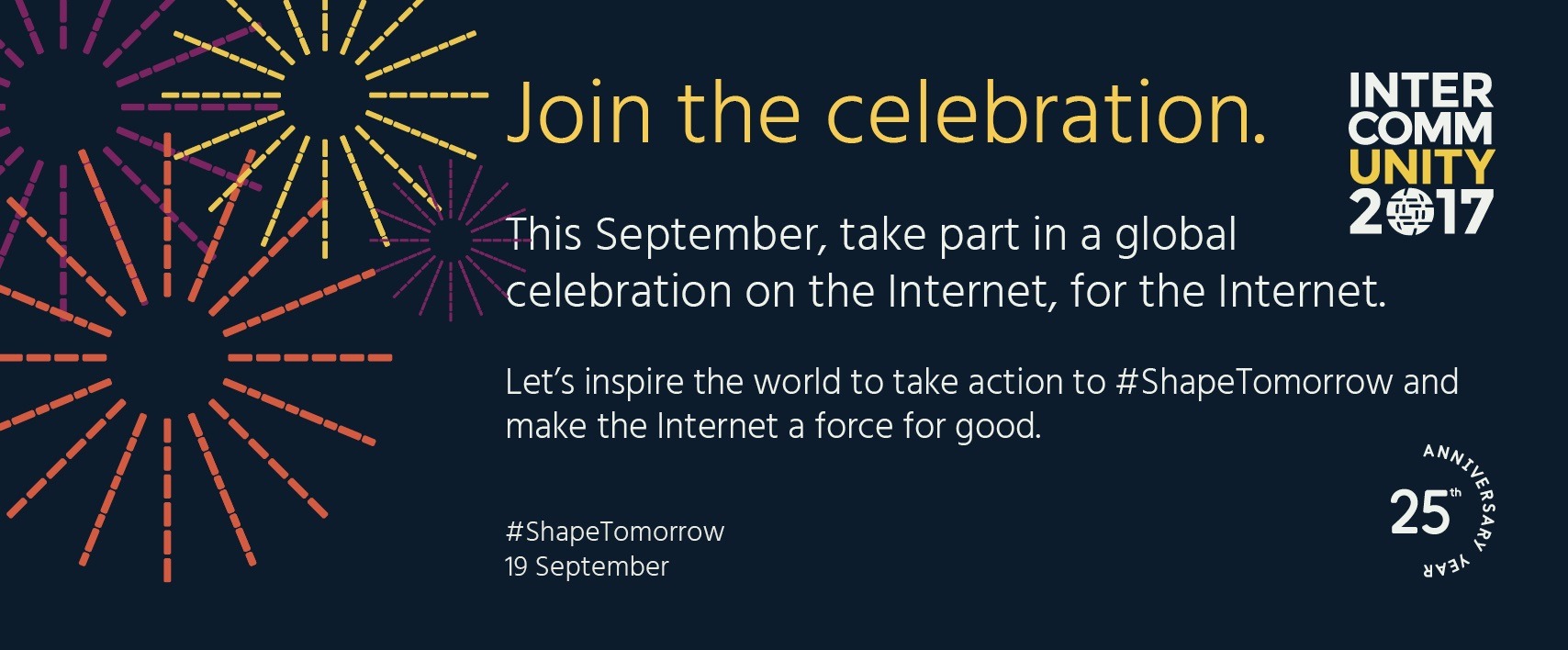 English (.zip – 3.44 MB)
French (.zip – 5.13 MB)
Spanish (.zip – 4.86 MB)
Promotional Bundle 2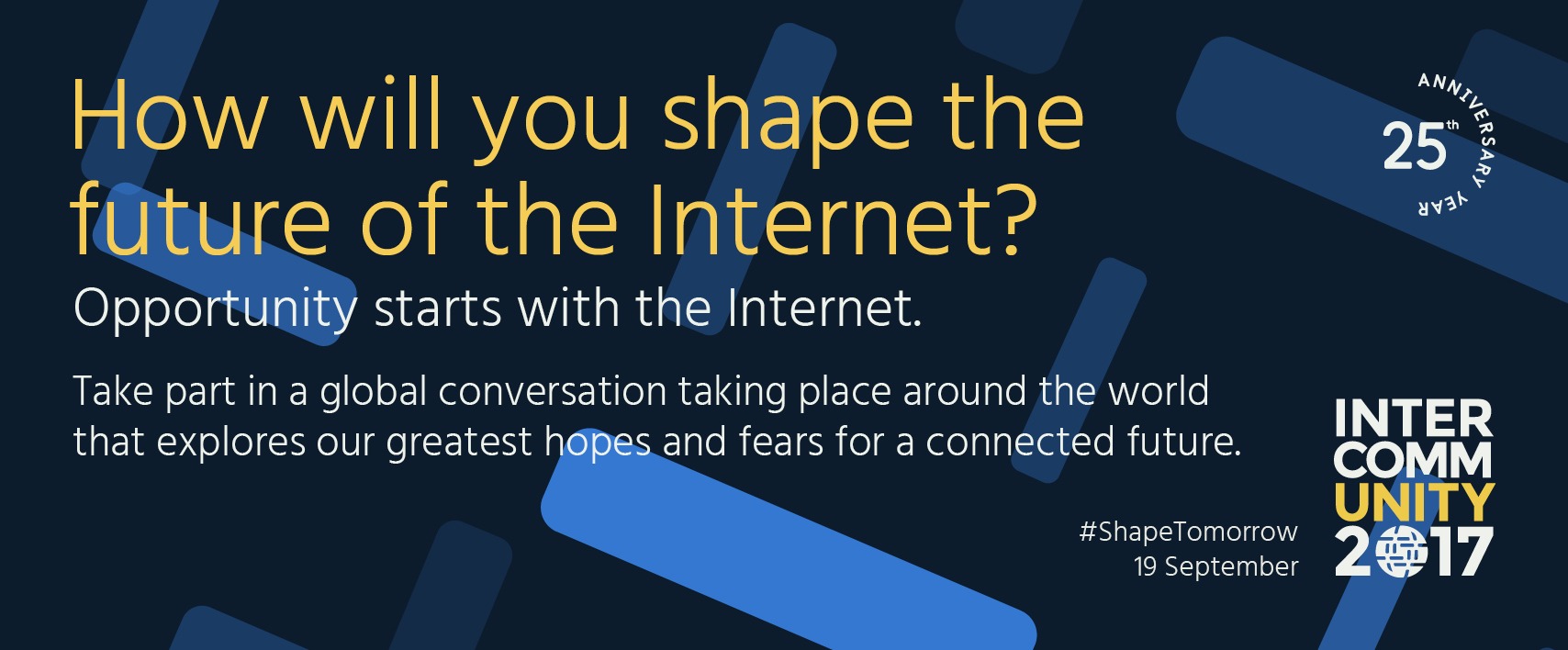 English (.zip – 3.32 MB)
French (.zip – 4.99 MB)
Spanish (.zip – 4.56 MB)
InterCommunity Logo
Download (.zip – 532 KB)
Twitter and Square Format Graphics
English (.zip – 3.57 MB)
French (.zip – 7.39 MB)
Spanish (.zip – 7.31 MB)
Hashtags
#ShapeTomorrow
#ICOMM17
Use these hashtags so we can follow and share you and your members' celebration around the globe.
Questions
Email [email protected] if there are questions about the files or how to use them.