InterCommunity is an event that gives the Internet Society community a way to connect and provide a space to discuss relevant issues.
Since 2015, InterCommunity has brought us all together — online and in person — for meaningful conversations about the issues that matter most to the Internet. During InterCommunity 2018, we started to reshape the future of this event to make it more community focused so that we could increase our influence around the world.
Feedback from the Community
When we conducted a survey, you told us you wanted more ways to engage with other parts of the community, to share views and to exchange information. We also heard that you're interested in finding more avenues for talking about Internet-related issues. Based on this feedback, InterCommunity evolved to become an online engagement platform, as well as a programme of events that run throughout the year.
Rather than hosting a single global event in 2019, we hosted a series of quick-fire virtual roundtable webinars. This model is effective because it provides more scope for you to raise topics and issues that you'd like to cover.
A New Format
The new format provides more touchpoints, while being more inclusive. It creates opportunities for more consistent engagement and advocacy, and allows all of us to cover a for a broader range of meaningful topics. A simpler format for events also enables us to introduce greater variety, and a regional focus too.
Our first event in 2019 was designed primarily for those based in Asia-Pacific and Europe. Future events will either have a regional or global focus.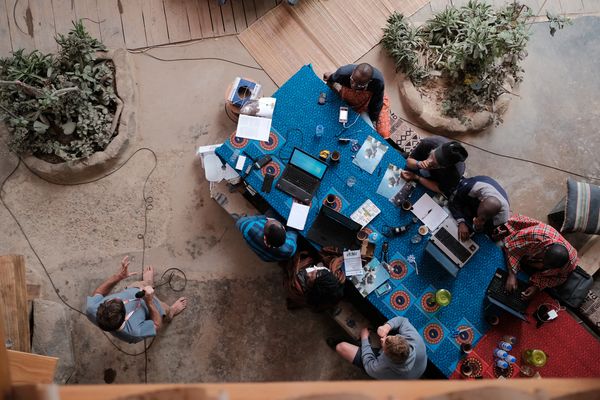 Image copyright:
© Internet Society, © Nyani Quarmyne