Speakers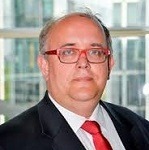 Wojciech Wiewiórowski, European Data Protection Supervisor
Wojciech Wiewiórowski was appointed as European Data Protection Supervisor on 5 December 2019, after working as Assistant Supervisor since 2014. A lawyer by profession, he entered public service in 2006 as the IT advisor to the Polish Minister of Interior and Administration. He was appointed as Inspector General for the Protection of Personal Data at the Polish Data Protection in 2010. He was also Vice Chair of the Working Party Article 29 Group. His research interests include legal technology and personal data protection.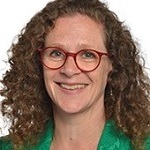 MEP Sophie in 't Veld, Renew Europe, Netherlands
Sophie in 't Veld is serving her fourth term as a Member of the European Parliament, having first been elected in 2004. She is a full member of the LIBE Committee on Civil Liberties, Justice and Home Affairs, and served as deputy chairwoman in the 2009-2014 legislature. She is also a substitute of the AIDA Special Committee on Artificial Intelligence in a Digital Age. She previously acted as shadow rapporteur for her group on the General Data Protection Regulation file, as well as the ePrivacy Regulation.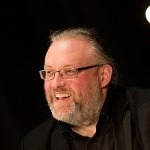 Klaus Landefeld, Vice Chairman of the Management Board, Director of Infrastructure & Networks, eco e.V. – Association of the Internet Industry
Klaus Landefeld has been Director of Infrastructure & Networks with eco e.V. since 1997. He has also been a member of the Committee for Technical Regulation in Telecommunications of the German Federal Network Agency since 2006. He studied Electrical Engineering/Data Technology at TU Darmstadt and has previously worked as an independent consultant for the Next Generation Enterprise Network Alliance (nGENa GmbH).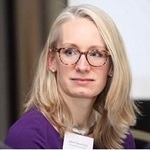 Cathrin Bauer-Bulst, Head of Cybercrime Unit, DG HOME, European Commission
Cathrin Bauer-Bulst is acting head of unit for the fight against cybercrime and child sexual abuse in DG Migration and Home Affairs of the European Commission. Her unit develops legislative proposals and policy and coordinates EU efforts to better fight cybercrime. She also co-chairs the Commission's informal task force on electronic evidence and the Governmental Advisory Committee Working Group on Public Safety issues within ICANN. Cathrin has a background in law and IT; prior to her career at the Commission, she worked for an international law firm in Brussels and an IT consultancy in New York. She is a fully qualified lawyer trained in Germany and France and also holds a degree in history and literature from Harvard College.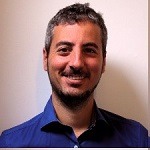 Diego Naranjo, Head of Public Policy (Europe), EDRi
Diego Naranjo has been European Digital Rights' (EDRi) Head of Policy since September 2019, having previously worked as a Senior Policy Advisor. A lawyer by profession, he has prior experience in the EU's Agency for Fundamental Rights, conducting legal research in the Freedom and Justice Department. He also has experience as a researcher in the field of human rights from the Media Education Centre. His areas of specialisation include human rights, data protection, copyright and surveillance.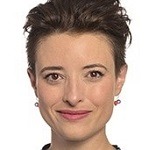 MEP Karen Melchior, Renew Europe, Denmark
Karen Melchior was elected to the European Parliament in 2019, where she has since been serving on the Committee on Legal Affairs and on the Committee on Women's Rights and Gender Equality. She spent more than 10 years in the Danish Foreign Ministry as a diplomat and then worked with data protection law and IT security at Styrelsen for Arbejdsmarkeds og Rekruttering. Ms Melchior ran on the Danish Social Liberal Party's ticket in the European Parliament Election of 2014, where she was elected to the position of first alternate MEP for the party. She holds a MA in Law as well as a Master of Public Administration from the French School of Administration (ENA). She is a member of the European Internet Forum.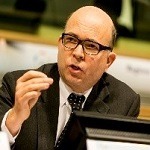 Paul Nemitz, Principal Advisor, DG JUST, European Commission
Paul Nemitz has been the Principal Advisor in the Directorate General for Justice and Consumers of the European Commission since April 2017, following six years in the position of Director for Fundamental Rights and Citizen's Rights in the same DG. Throughout his 30 years of service in the European Commission, he led the reform of Data Protection legislation in the EU, the negotiations on the EU-US Privacy Shield and the negotiations on the EU Code of Conduct against incitement to violence and hate speech on the Internet. He is a lawyer by profession.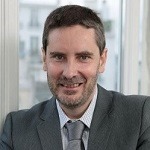 Jean-Christophe Le Toquin, Coordinator of Encryption Europe
Jean-Christophe Le Toquin has been the Coordinator of Encryption Europe since May 2019, where he works to promote secure and sustainable encryption techniques. He is also the co-founder and President of the Cybersecurity and Cybercrime Advisors Network, an international network of cybersecurity and cybercrime advisors established in 2015. Additionally, as Managing Partner of SOCOGI, he leverages his expertise in public affairs to service tech clients on finding solutions as regards cybersecurity and the fight against cybercrime. Mr Le Toquin is an attorney by profession.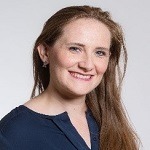 Iverna McGowan, Director of Europe Office, Center for Democracy and Technology
Iverna McGowan was appointed as Director of the Center for Democracy and Technology's (CDT) Europe Office in October 2020. In this role, she works to put human rights and democracy at the heart of tech policy agendas. Prior to joining the CDT, she served as a Senior Advisor to the UN Office of the High Commissioner for Human Rights, as Executive Director and Advocacy Director for Europe at Amnesty International, and in the Irish Department of Foreign Affairs. She was listed by Politico in 2017 as one of the most influential women on EU policy and law making. She holds degrees in European Studies and European Law from Trinity College Dublin and Maastricht University, respectively.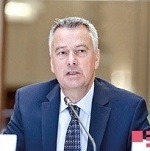 Patrick Penninckx, Head of Information Society Department, Council of Europe
Patrick Penninckx has worked for the Council of Europe for over 30 years, serving as the Head of the Information Society Department since 2014. In this role, he leverages his expertise in freedom of expression, the protection of journalists, data protection, cybercrime and Internet governance to coordinate standard-setting and cooperation activities. He has led a large number of studies on topics such as the filtering and blocking of illicit content on the Internet, and disinformation and the role of the media in times of crisis.