Day Two: Sustainability & Governance Training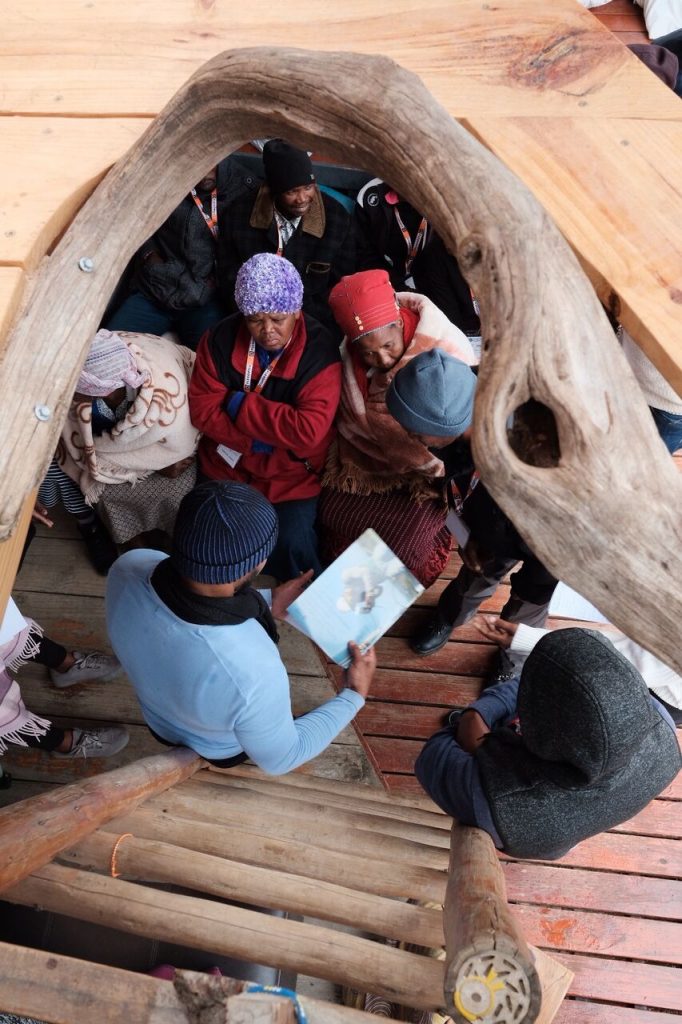 Image credit: Nyani Quarmyne/Internet Society
"Asking the right question" was the focus of day 2 at the 3rd Summit of Community Networks in Africa.
What are the questions you need to ask yourself to get yourself closer to your aim of providing Internet access to the community?
In shaping an answer to this question attendees had to also interrogate the types of services they would like to offer on their network. Answers included, but were not limited to: educational content, awareness, entertainment and connection which will in turn empower women, increase the quality of healthcare and strengthen TV and Radio stations
Does anyone in your network offer the same service?
A resounding "no" swept the room indicating the vast possibility of the network.
As the session progressed, more questions were tabled.
Who would you offer free Wi-Fi to?
Many answered to health institutions, small and micro enterprises, educational institutions, and mothers.
How do you build trust, loyalty and meet their expectations, how do you manage those expectations and how do you keep those who have come on board, on board?
Creating newsletters, updates, rewards system, memberships and yearly public meetings were some of answers from the participants.
Through this process of questioning attendees, the discussion navigated through the various parts of community networks and what they require in order to ensure their sustainability. This proactive introduction laid a strong foundation for what unfolded into a dynamic and engaging Summit in Lubanzi.
As a facilitation tool for practical learning, all attendees were trained on and later challenged to complete their own business model template. Through this highly interactive and fruitful exercise delegates were given the opportunity to visualize, vocalize and capture on paper what their community network encapsulated.
The template interrogated the value proposition, groups of users, channels, user relationships, revenue structures, key resources, key activities, key partners and cost structures within a community network. Attendees also had the opportunity to engage in a time of exchange with other community networks present at the summit.
Facilitators of the day explained to attendees that working on one´s business model for the first time will likely produce more questions than answers and that no business model is the same. Copy and paste will not work. The people from the community that one wishes to impact are the people that have the answers. One must apply this to his/her own context and be as specific as possible about what one needs and what the costs involved will be.
To conclude day two of the Community Networks Summit, which focused on establishing a clear idea of the various elements that play into the sustainability of Community Networks; business (governance, finance) attendees were left with three questions:
What did you learn today?
What is the next thing you are going to do at the Summit?
What is the next thing I am going to do when I get back home?
Here are some responses from the delegates whom where present:
Josephine (TunapandaNET): I learnt that our sustainability model was not as clear as we had thought. Additionally that it will take us longer to establish a Community Network and we have to get comfortable with that . When we get back to Tunapanda, I will run the exact same exercise with our team so that we can understand our community better.
Thato (Soweto Wireless): I will create a report and share it with my organization and work on integrating it into our network.
Nomsasa (Headman´s wife) when I go back to Mankosi I will share with other in the community what I have learnt at the summit because I will have a new view on Community Networks and it will help them take the community network further
Zithulele Community: After this Summit, we look forward to registering our own Coop in our community. I learnt that communities have to be so valued because they play a key role in realizing the project. The community can push it to success or strain it into failure if they do not buy in to the idea. We always call our communities the end user; we should actually look at our communities as first users
Carlos (Zenzeleni Networks): I leant today that we spent hours on the methodology of the event and every single second we spent fighting was worthwhile. I want to advise our fellow Commuity Networks here and those wanting to start a community network, take the time to think through on the steps that will lead you to realizing your vision.
Sol (Zenzeleni Networks)  I could feel the drive to implement Community Networks in an excellent way and to do it justice.
The day ended with great feelings of inspiration, hope and action.
COMMUNITY NETWORKS ARE ON THE RISE AND WE ARE JUST GETTING STARTED!