Mauro Accurso
Accurso | Communications & Sustainability Manager, Latin America, GSMA

Mauro se desempeña actualmente como Gerente de Comunicaciones y Sostenibilidad para América Latina en la GSMA, basado en Buenos Aires. Se encarga de la estrategia y liderazgo de las tareas de comunicación y contenido institucional, relaciones con medios yel desarrollo editorial de la Revista GSMA LA Vision. A su vez, es coordinador del Task Force de Responsabilidad Social Corporativa y Sostenibilidad en América Latina, compuesto por más de 150 ejecutivos responsables de RSE y Sostenibilidad de operadores móviles de la región trabajando en asuntos como gestión de desechos electrónicos, respuesta ante desastres naturales y protección de niños online, entre otros. Estáencargado de la relación institucional con organizaciones como UNICEF, Child Helpline Internacional, IN HOPE y Universidad de Naciones Unidas. Cuenta con el título de Técnico superior en periodismo de la Facultad TEA de Buenos Aires y amplia experiencia en comunicación institucional y digital. Realizó el Programa de Educación Ejecutiva en Responsabilidad Social Corporativa de Harvard Business School, la Diplomatura en Responsabilidad Social Empresaria en la Universidad Centro de Altos Estudios en Ciencias Exactas (CAECE) y el Programa Ejecutivo de Responsabilidad Social, Inclusión y Sostenibilidad en la Universidad Torcuato Di Tella de Buenos Aires.
Carolina Aguerre
Professor and Researcher, University of San Andrés, Buenos Aires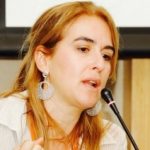 Carolina Aguerre es profesora e investigadora en la Universidad de San Andrés en Buenos Aires.
Es miembro del consejo directivo del Centro de Tecnología y Sociedad(CETYS) en la misma institución. Es doctora en Ciencias Sociales de la Universidad deBuenos Aires y Magíster en Comunicación de Goldsmiths College, Universidad deLondres. Fue directora ejecutiva de LACTLD y miembro del MAG del IGF.
Sus intereses profesionales y de investigación radican en las políticas y gobernanza deInternet, con particular énfasis en la gobernanza de infraestructuras críticas de Internety el desarrollo de los mercados digitales en la región. Tiene una extensa trayectoria enpublicaciones en la materia, algunas de las más recientes han sido publicadas en MITPress, Blackwell, e Information and Culture (University of Texas).
Paula Arregui
Product Vice President, MercadoPago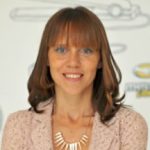 Paula has served in various capacities since joining MercadoLibre in 2000. She initially was Controller for Argentina, Uruguay and USA. In 2003 she was the first employee of MercadoPago business unit and then she became Latin America Operation Director. Since 2011 she has held the position of Product Vice President at MercadoPago. In this role she has actively participated in the product development strategy all over the region.
She is Argentinian citizen and holds both a B.A. degree in Business Administration and Accountant degree from the University of Buenos Aires.
Sebastian Bellagamba
Regional Bureau Director for Latin America and The Caribbean, Internet Society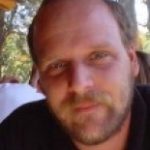 Prior to joining the Internet Society, Sebastian worked in the Internet Service Providers industry, founding and running several ISPs in Argentina and also managing regional Latin America operations. At that time, he was also President of the Argentine Internet Service Providers Association (CABASE).
Sebastian also has an extensive career on international Internet-related organizations, having been a member of LACNIC's Auditing Committee, Chairman of the Argentine Chapter of the Internet Society, Chairman of the Argentine Chapter of the IPv6 Task Force; he is currently a member of ICANN's Address Supporting Organization Council, being the Chairman of this Council for the last two years.
Sebastian is based in Montevideo, Uruguay.
Pablo Bello
Executive Director, ASIET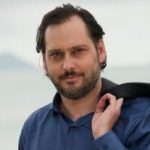 Pablo Bello Arellano es Director Ejecutivo de la Asociación Interamericana de Empresas de Telecomunicaciones (ASIET) y del Centro de Estudios de Telecomunicaciones de América Latina (cet.la).Pablo es un destacado asesor experto en regulación económica y detelecomunicaciones. Economista por la Universidad de Chile y MBA de ESADE Business School, ha trabajado para el Gobierno de Chile desde 1997 a 2010. De 2002 a 2006 se desempeñó como Jefe de la División de Política Regulatoria y Estudios de la Subsecretaríade Telecomunicaciones y durante la Presidencia de Michelle Bachelet (2006‐2010) fue Viceministro de Telecomunicaciones. Formó parte de la Global Commission on Internet Governance, comisión internacional redactora del informe 'One Internet'.
Manu k Bhardwaj
Senior Advisor for Technology and Internet Policy to the Under Secretary of State, US State Department
Manu is a Senior State Department Official, reporting to the Under Secretary of State forEconomic Growth, Energy and the Environment.
Manu serves as a key political advisorto the Under Secretary on a variety of international economic matters, including technology and internet policy. In this capacity, Manu has managed the Global Connectinitiative among other forward-leaning, proactive efforts at the Department for the UnderSecretary of State.  Prior to his current position, Manu reported directly to three U.S.Ambassadors, including as Chief of Staff.
Over the past fifteen years, Manu has worked in all three branches of the federalgovernment and in two private practice law fir Manu was an attorney at Willkie Farr& Gallagher in Washington, D.C., and at Butler Rubin Saltarelli & Boyd in Chicago,Illinois. In addition, Manu has served as a staff member at the White House Counsel's Office to the Honorable William J. Clinton, a legislative assistant at the U.S. Senate's Judiciary Committee to the Honorable Patrick J. Leahy, staff member to the Honorable Edward M. Kennedy of the United States Senate, and judicial law clerk to a U.S. federal judge. Manu graduated with a Bachelor of Arts from Northwestern University and a Juris Doctor from Michigan Law School.
Marcos Bonturi
Director for Global Relations, OECD
Marcos Bonturi is the OECD Director for Global Relations. He supports the Secretary-General to strengthen and maintain strong relations with Member countries and OECD strategic partners, whilst engaging and advancing the strategic agenda with non-Member countries. He manages a team of experts in Paris and in other capitals whose main function is to coordinate and support the global relations efforts by OECD Directorates.
Bonturi was previously Deputy Chief of Staff, supporting the Chief of Staff and the Secretary-General in pursuing the strategic vision for the Organisation. In this position, he supported OSG in preparing tailor-made policy advice ("Better Policies" brochures) for several Member and non-Member countries. His engagement was also key in the substantive and organisational preparation for the 50th anniversary OECD week, helping the work in the Secretary-General's Cabinet to steer several Ministerial outcomes. In addition, he worked with the Secretary-General and the Chief of Staff on the OECD early contributions related to the developments in Europe and in the MENA region.
Bonturi, who has both Italian and Brazilian citizenship, joined the OECD in 1990. He has an intimate knowledge of the Organisation, having worked in six different Directorates. He started his OECD career working on trade and development issues, including at the Development Centre, the Trade Directorate and the Economics Department, where he helped develop the work with non-member economies, including by participating in the first Economic Survey of Brazil. He then worked on a series of structural reform issues, including as a Senior Economist in the Office of the Chief Economist, where he conducted analysis for inclusion in the Economic Outlook. In that capacity, he was co-author of a major study on the economic impact of terrorism (in the aftermath of 9/11).
At the turn of the century, Bonturi started assuming increasing management responsibilities, first as advisor in the Secretary-General's office and then as Head of Division in both the Directorate for Science, Technology and Industry (STI) and the Public Governance and Territorial Development Directorate (GOV). In STI, he managed a team of experts working on issues related to innovation and entrepreneurship and helped re-structure the work of the Committee on Industry, Innovation and Entrepreneurship. He also managed the OECD work on Steel and Shipbuilding and on Counterfeiting and Piracy. In GOV, Bonturi was Head of the Regional Policy Division, also in charge of the work on urban and rural policies. He launched the work on cities and climate change and started preparations for the first "Regions at a Glance".
Prior to joining the OECD, Bonturi was at the Inter-American Development Bank for three years, as an economist at the Social and Economic Development Department, where he worked on Latin American trade and development policies.
Bonturi studied Engineering at the Federal University of Rio de Janeiro, holds a Master's degree in Economics and has also undertaken Doctoral studies in Trade Policy and Development Economics at the University of Maryland.
Fernando Brum
Director, ANII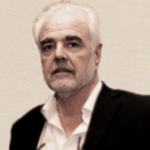 Presidente del Directorio de la Agencia Nacional de Investigación e Innovación del Uruguay (ANII).
Desde 2005 participa activamente en la definición y ejecución de políticas públicasen tecnología e innovación, integrando los equipos fundadores de la ANII y el Plan Ceibal. Desempeñó cargos ejecutivos en las áreas de Tecnologías de la Información y de Negocios Internacionales. Fue responsable de diversos proyectos para empresas y centros de Europa, Canadá, EEUU, Israel y América Latina. Ha sido asesor en las áreas de Tecnología, Negocios e Innovación de diferentes empresas y organizaciones, fue consultor del PNUD y del BID. Es docente en el programas de Maestría de la Universidad Católica del Uruguay, ha sido profesor Invitado en varias Universidades. Ha publicado diversos artículos técnicos en tecnologías de la información y también referidos a políticas públicas de promoción de la innovación.
Jacobo Cohen Imach
General Counsel y Vicepresidente de Legales y Asuntos Públicos, MercadoLibre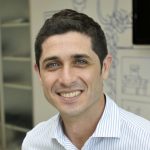 Jacobo Cohen Imach, es General Counsel y Vicepresidente de Legales y Asuntos Públicos de MercadoLibre. Se incorporó a MercadoLibre en agosto de 1999 como el primer abogado y desde entonces ha sido responsable de dirigir el equipo legal de la compañía que asesora desde la perspectiva jurídica y de asuntos públicos a las diferentes áreas de negocio de la compañía. Actualmente, Jacobo es Presidente de la Asociación Latinoamericana de Internet (CAC), Director de la Cámara Argentina de Comercio, Vicepresidente Comercio Electrónico de la Federación de Internet y comercio electrónico para Latinoamérica y el Caribe (eCOMLAC), Director de la Cámara Argentina de Internet (CABASE) y está a cargo de la comisión de Relaciones Institucionales de la Cámara Argentina de Comercio Electrónico.
PAULA CORDOBA
Director for Global Relations, Intel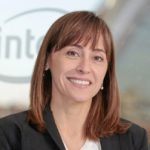 Profesional con 20 años de experiencia en relaciones internacionales y de gobierno, en el área detelecomunicaciones, negociación e implementación de estrategias. Licenciada en Ciencia Políticaegresada de la Universidad Católica de Cordoba.
Desde 2012 se desempeña como Directora de Relaciones de Gobierno de Intel Software de Argentina para Argentina, Paraguay y Uruguay. Entre 2005 y 2015 estuvo en Nokia a cargo de las relaciones con los gobiernos y la industria para Cono Sur formando parte de la Junta Directiva de la empresa entre 2010-2015. Se desempeñó en la Comisión Nacional de Comunicaciones hasta el año  2005 como Gerente de Relaciones Internacionales e Instituciones, ejecutando la estrategia en política de Telecomunicaciones en los Organismos Internacionales y en la negociación con países de la Región. Fue Coordinadora Nacional en el marco del Subgrupo de Comunicaciones del  MERCOSUR, líder de proyecto para la  Instalación del Centro de Excelencia de las Américas de la Unión Internacionalde Telecomunicaciones (UIT) en Argentina, entre otras responsabilidades en Organismo Regionales e Internacionales de Comunicaciones.
Joyce Dogniez
Senior Director, Global Community Engagement, Internet Society
Joyce Dogniez is a passionate Internet user. Since 2013, this passion has been key to bringing the work of the Internet Society to life. Initially joining the organization as the Director of Chapters, Joyce has since taken on the role of Senior Director of Global Community Engagement.
With over a decade of experience with global associations, Joyce's work provides a link between people on the ground and policy-makers as she coordinates efforts and strategy across teams. She advises policy and decision makers about the real-world challenges and opportunities that comes with connecting the next billion. This on-the-ground work is done alongside Internet Society Chapters and members dedicated to bringing the Internet to the people around the world.
Joyce holds a Master in Applied Linguistics from the Erasmushogeschool in Brussels.
Raúl Echeberría
Vice President, Global Engagement, Internet Society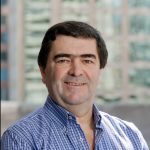 After completing his term on Internet Society's Board of Trustees (2008-2014), Raúl Echeberría joined the organization as Vice President of Global Engagement.
Raúl was one of the founders of LACNIC (the Internet Address Registry for Latin America and the Caribbean) where he played a key role in bringing together several organizations to support this endeavor. He was Chairman of the Board of LACNIC between 2000 and 2002, when he was appointed as CEO, a position he held until 2014.
He is well known for his contributions to the development of the Internet within the region. Starting in the early 90s, Raúl was responsible for Technologies at the National Agriculture Research Institute of Uruguay, where he played an important role in the start up and development of the Internet in Uruguay. Read more..
Carl Gahnberg
Policy Advisor, Internet Society
Carl Gahnberg is a Policy Advisor at the Internet Society (ISOC), where he is focused on issues related to Internet governance. In this role, Carl contributes the organization's global policy development and its partnerships with international and regional organizations, engaging with global policy makers and non-governmental stakeholders on key Internet issues. This includes ISOC's engagement in the UN system and the WSIS process, as well as contributions to the Internet Technical Advisory Committee to the OECD.
Carl holds a Master's Degree in International Relations from the Graduate Institute of International and Development Studies, Geneva, as well as a Bachelor's Degree in Economics and Political Science from Lund University, Sweden.
Ariel Graizer
President, CABASE
David Harmon
Vice – President for Global Public Affairs, Huawei Technologies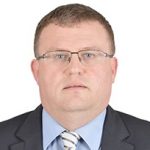 David Harmon is the Vice – President for Global Public Affairs at Huawei Technologies. He has been based at the company's headquarters in Shenzhen in China since November 2014. David is responsible for putting in place strategies within the ICT and digital agenda policy areas that enhance relations between Huawei Technologies and governments around the world. He is aregular speaker at conferences around the world on issues related to the best global practices in the field of the governance of the ICT sector and on future ICT trends. Between 2010 – 2014, he worked in Brussels as a member of the cabinet of the European Commissioner for research, innovation and science. In this capacity, he advised the European Commission on the best strategies that it should put in place within an international context concerning research, innovation and science matters. He was also the sherpa for the European Union at G8 summit meetings that dealt with these important policy issues.Between 1998 – 2010, David worked in Brussels as a political advisor in the European Parliament. He covered a diverse range of policy issues including in the areas of trade, the digital agenda, foreign affairs and industry. He was also director of press and communications for the main government party in Ireland for three referenda campaigns that dealt with the ratification of different European Union treaties in the years 2002, 2008 and 2009.David is a qualified lawyer, having graduated from the Incorporated Law Society of Ireland in 1998.   
Enrique Iglesias
Telecommunications Specialist, Inter-American Development Bank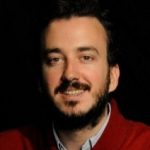 Enrique Iglesias es Especialista en Telecomunicaciones en la División de Mercados de Capital e Instituciones Financieras del Banco Interamericano de Desarrollo.
Sus funciones se basan en el apoyo a los Gobiernos de Latinoamérica y el Caribe para desarrollar las agendas de banda ancha y economía digital a través de mecanismos de asistencia técnica y operaciones de financiación. Previamente ejerció como consultor en estrategia y operaciones basado en Madrid donde tuvo la oportunidad de prestar serviciosa las principales firmas de Telecomunicaciones en Europa y Latinoamérica. Enrique es Ingeniero Superior de Telecomunicaciones por la Universidad Autónoma de Madrid y cuenta con una Maestría en Banca y Mercados Financieros por la Universidad Carlos III de Madrid.
Juan Antonio Ketterer
Jefe de la División de Mercados de Capital e Instituciones, BID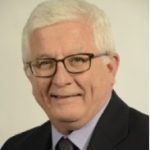 Además de sus diez años de trabajo en el BID, el Sr. Ketterer aporta más de 20 años de experiencia en el sector financiero internacional.
Ello incluye posiciones directivas en varias empresas de intermediación y servicios financieros y en las Bolsas de Valores y Derivados españolas. El Sr. Ketterer fue también profesor de finanzas en Escuela de Negocios de la Universidad Carnegie Mellon y la Kellogg Graduate School of Management de Northwestern University. El Sr. Ketterer es Doctor en Economía y Finanzas por la Universidad de Minnesota y posee una licenciatura en Economía por la Universidad de Barcelona.
Raúl Lazcano
Jefe de División Política Regulatoria, SUBTEL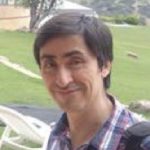 Raúl es Ingeniero Civil Eléctrico de la Universidad de Santiago de Chile con un magister en Economía Aplicada a las Políticas Públicas de la Universidad Alberto Hurtado (Chile) y de la Georgetown University, tiene 25 años de experiencia en el sector de las telecomunicaciones trabajando en diversas funciones y en diferentes empresas, como asesor, docente y jefe de área. En los últimos 14 años se ha desempeñado en diversas áreas en la Subsecretaría de Telecomunicaciones (SUBTEL), el regulador del sector en Chile, participando en diversos proyectos regulatorios de importancia para el país, com la Ley de Neutralidad de la Red, la Portabilidad Numérica, entre otros. Actualmente es el Jefe de la División Política Regulatoria y Estudios de la Subsecretaría de Telecomunicaciones.
Carolina Limbatto
Economist, Cullen International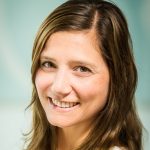 Carolina Limbatto is an economist, specialized in regulation and competition. She works at Cullen International and follows telecoms, media and digital economy regulation in the Americas. Before joining Cullen, Carolina worked at the Argentinian telecoms regulator, SeCom, for five years, advising on regulatory and economic issues.
Enrique Medina Malo
Director, Public Policy, Telefónica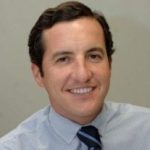 Se incorporó a Telefónica en el año 2006, como Director Corporativo de Derecho Público y fue nombrado con posterioridad Director de la Asesoría Jurídica de Telecomunicaciones (Regulación y Competencia) y Sociedad de la Información.
En el año 2008 pasó adesempeñar el cargo de Director de Servicios Jurídicos de Telefónica, S.A., bajo la dependencia del Secretario General y desde septiembre de 2011 es Secretario General de Telefonica Europa. En mayo de 2014 se incorpora a la Dirección de Asuntos Públicos y Regulación como Director de Políticas Públicas.
Gonzalo Navarro
CEO, ALAI
Gonzalo Navarro is the CEO of the Asociación Latinoamericana de Internet ALAI.
Previously, he was partner at Figueroa, Valenzuela & Cia (Santiago, Chile), Chief of Staff,National Institute of Industrial Property of Chile, Senior Associate at Morales & Besa(Santiago, Chile) and Senior Adviser, Undersecretary of Telecommunications of Chile.
Additionally, on 2009 Gonzalo was appointed to the ICANN Board, serving on twoconsecutive terms (2009-2012 and 2012-2015).
From 2001 to 2007, Gonzalo served as Senior Adviser on International Affairs,Undersecretary of Telecommunications of Chile. In this role, Gonzalo took part on the implementation of public policies derived from international negotiation processes including the US-Chile FTA (Telecommunications and IP Chpaters) and acted as permanent representative of Chile at the International Telecommunications Union (ITU),the World Summit on the Information Society (WSIS), Internet Governance Forum, CITEL and APEC TEL.
Gonzalo's education includes: a law degree fom Universidad de Chile (Cum Laude 2000);and a Masters in Law (LL.M) from Columbia University, New York (2008).
Alejandro Patiño
ICT Specialist, CEPAL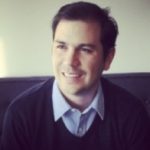 Especialista en tecnologías de la información y comunicación (TIC) de CEPAL, se encuentra a cargo de la coordinación dela Agenda digital para América Latina y el Caribe (eLAC2018).
Cuenta con una amplia experiencia en materia TIC, fue director ejecutivo de la Agencia para el Desarrollo de la Sociedad de la Información en Bolivia, el administrador del nombre de dominio .BO. También trabajó en el regulador de telecomunicaciones de su país, colaborando con proyectos de acceso y servicio universal y en el diseño de la estrategia TIC para el desarrollo(ETIC). Es co-autor de varios estudios en materia de políticas digitales, producciónes tadística TIC y datos abiertos en CEPAL. Es economista del Instituto Tecnológico y de Estudios Superiores de Monterrey (I.T.E.S.M) de México, y cuenta con una Maestría en Economía y Regulación de Servicios Públicos de la Universidad de Barcelona.
Oscar Robles-Garay
CEO, LACNIC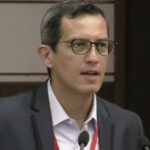 Oscar Robles is the CEO of LACNIC, the Latin American and Caribbean Internet Addresses Registry, an international non-government organization established in Uruguay for the administration of Internet Numbering Resources. Currently is the Number Resource Organization (NRO) chairman, the coordinating body for the five Regional Internet Registries(RIRs) that manage the distribution of Internet number resources in the world.From 1995 to 2015 he worked for NIC Mexico, organization in charge of the internet domain name .MX. He has worked to develop regional institutions as a co-founder of LACTLD – the Latin America and Caribbean Country Code Top-Level Domain Organization -, which groups the ccTLDs from the region, co-founder of LACNIC and one of the .LAT promoters.Robles has been working on Internet Governance, Domain Names and IP addresses matters since 1995. He has actively participated in the creation of ICANN, the organization who oversight the Global Domain Name System. Robles holds a Bachelor degree in Computer Systems Engineering, and a Master degree in Information Technologies Management, from Monterrey Institute of Technology.  
Fabio Senne
Cetic.br, Project Coordinator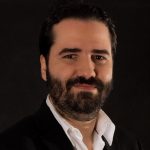 Project Coordinator at the Regional Center for Studies on the Development of the Information Society (Cetic.br), department of the Brazilian Network Information Center (NIC.br). Master's degree in Communication from University of Brasília (UnB), Bachelor's degree in Social Sciences from University of Sao Paulo (USP). Communication researcher, interested in the roles played by information and communication technologies within civil society, accountability of governments and public policies. Responsible for thematic media analysis conducted by News Agency for Children's Rights (ANDI). Collaborated with the Center for the Study on Media and Politics (NEMP) at University of Brasilia.
Celedonio von Wuthenau
Director, Government Relations – Latin America, Nokia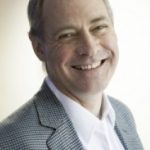 Celedonio von Wuthenau is Director, Government Relations – Latin America of Nokia, based in Buenos Aires (Argentina). Nokia has presence in more than 100 countries and is driving the transition to smart, virtual networks and seamless connectivity by creating one, single network for all services, converging mobile and fixed broadband, IP routing and optical networks, with the software and services to manage them seamlessly.
Celedonio is involved in the development of the relation with government representatives and public officials and works in collaboration with Nokia´s LAT leaders to advance the company's information and communications technology policy agenda throughout the region.  
Before he took this position, Celedonio was CALA Public Affairs Director – Americas Region at Alcatel-Lucent, Regional Director for Latin America and the Caribbean with the CDMA Development Group (CDG), Public Affairs Director at Lucent Technologies for South America excluding Brazil and International and Institutional Manager of the National Commission of Communications (CNC), Argentina's telecom regulator authority. He has a rich background in external relations and public affairs in Latin America.
Celedonio, born in Buenos Aires, married and with three children, is Bachelor in Public Administration and Political Sciences of the University of Cuyo (Mendoza, Argentina) and Ph.D in Political Sciences of the University of Mainz (Germany).
Alex Wong
Head of Global Challenge Partnerships, World Economic Forum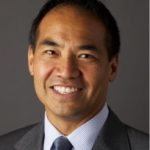 Alex heads the World Economic Forum's activities related to the development of the Global Challenge Partnerships, a new institutional focus by the Forum to accelerate progress on the world's most pressing global challenges that require new or expanded models of public-private cooperation.
Alex also leads the Forum's Internet for All project, which has an objective of developing new models of on-the-ground public private collaboration to connect the 4 billion people currently not on the internet; he also continues to advise on the Forum's Global Strategic Infrastructure initiative, since its inception in2010.
Since joining the World Economic Forum in 2000, Alex's prior responsibilities have included co-leading the development and implementation of the Forum's industry strategies as head of the Center for Global Industries in the World Economic Forum's Geneva headquarters, and leading the Forum's programs in the Basics & Infrastructure industries from 2006-2015, and the IT & Telecoms, Media & Entertainment industries from2000-2006. Alex also headed the Future of the Digital Economy & Society initiative, one ofthe Global Challenge Systems, from its launch in April 2015 until June 2016.
Prior to joining the Forum, Alex worked for 12 years in a variety of professional roles at Accenture, General Motors, and the US National Parks Service. He has a degree in Mechanical Engineering from the University of Toronto, and a Masters in Public Administration from Harvard University.
Greg Wyler
Chairman, OneWeb, Ltd.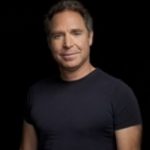 In 2012, Greg founded OneWeb with the mission of enabling Internet access for everyone.
Prior to OneWeb, in 2007 Greg founded O3b Networks, Ltd. O3b raised approximately 1.3bn USD to design and build a satellite constellation to provide fiber quality back haul for telecom operators in the most remote markets around the world. Today, O3b has launched 12 satellites. The system provides the highest capacity and lowest latency combination of any satellites built to date. O3b Networks was acquired by SES Corporation in 2016.
Prior to developing O3b, Greg spent three years developing telecommunications in Africa for very rural locations. He built a local team and connected over 200 schools to the internet, provided the first 3G and fiber to the home connections on the continent and focused heavily on developing local operational skills. In the 1990's Greg founded a semiconductor cooling technology company which provided thermal solutions tomost of the top PC manufacturers such as Dell and Hewlett Packard and eventually gaming consoles such asthe XBOX. After the successful sale of his first company Greg became focused on rural connectivity issues in successively larger endeavors. He has spent much of his time in emerging markets working hands on with technology development and deployment leading to his understanding of the intersection between developed world technologies and emerging market needs.Greg has been named one of the top 50 influencers of technology and recently received the Arthur C. Clarke award for Innovation.
He lives in Florida, USA with his wife and 5 children. He is also an instrument rated private pilot flying both helicopters and fixed wing aircraft.
Antonio Garcia Zaballos
Lead Specialist on telecommunications, IADB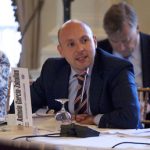 Antonio García Zaballos es Lead Specialist en materia de telecomunicaciones para la Gerencia de Instituciones para el Desarrollo y es Coordinador de la Plataforma de Banda Ancha del Banco Interamericano de Desarrollo. Tiene una amplia experiencia en el sector de las telecomunicaciones donde ha desarrollado su actividad profesional en distintos puestos de responsabilidad. En Deloitte España lideró la práctica de Regulación para America Latina y Caribe, con anterioridad fue Economista Jefe del Gabinete de Estudios Económicos de la Regulación en Telefónica de España, y fue Subdirector de la Dirección de Análisis Económico y Mercados en el Regulador en España (CMT). Durante su trayectoria profesional estuvo asesorando a Reguladores, Operadores de Telecomunicaciones y Gobiernos en países como Arabia Saudi, China, Ecuador, Argentina, Rep. Dominicana, Paraguay, Polonia, Rep. Checa entre otros. Es doctor en Economía por la Universidad Carlos III de Madrid y profesor de finanzas aplicadas a Telecomunicaciones en el Instituto de Empresa. Es autor de diversas publicaciones sobre aspectos económico-regulatorios aplicados al sector de las telecomunicaciones.