Although coding has yet to be upgraded from an extracurricular activity, a growing number of countries are introducing programming as part of the school syllabus. Coding is considered a new literacy that is becoming more-and-more important as technology innovation is impacting every field of human knowledge. Educators have a key role in teaching primary school children to be passionate about computer science and stimulating their imagination and spirit of competition to solve problems. Learning how to code starting in elementary school helps pupils acquire skills that will be relevant in tomorrow's labour market and get the highest-paying entry level jobs as they become college graduates.
Motivated by a successful programming course held in 2017, the Internet Society Montenegro Chapter decided to organize a CodeWeek Java Programming and applied for the Beyond the Net Funding Programme Chapter Small Projects, an initiative intended to assist Internet Society Chapters with financial support to fund small projects such as events, learning opportunities, skill development, and networking with local entities.
"This was more than great. I had fun in every sense of that word. I would recommend this course to every friend. Can't wait till next year!"
"I like this way of studying. I have learnt a lot and met new friends. I hope there will be more courses like this."
"I will remember this course fondly. The teachers were great and they tried so hard to transfer their knowledge to us."
These are some of the many enthusiastic comments collected from participating students.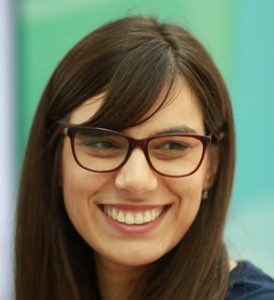 "Programming courses in Montenegro are rather scarce and are all held in the capital", explains project manager and teacher Ivana Corovic. "We are working on strengthening the community and encouraging others to get involved and organize courses in their towns as well."
Who was this course for?
This time, we targeted grades 7th, 8th, and 9th and invited children to start learning Java. Children of this age know English well enough to understand the Java programming environment, and they are trying to decide what to study next. It is a great advantage if this decision is made early on, whether they decide for or against programming. Although we wanted to give a chance to participate to as many children as possible, we needed to avoid having a knowledge gap between them so we organized a simple aptitude test. This way, the study plan was appropriate for all, instead of going either too slow for some and too fast for others. Some of the students were already in our previous course, which was a truly amazing testimonial to our work.
How did you organize it and how many pupils attended?
We promoted the course on national TV stations, online portals, on our website, and Facebook account. We accepted online applications. Our partner, Mtel Digitalna Fabrika was more than happy to let us use their space. The classroom could fit 12 children, but we decided to add a few chairs as we got more applications. We ended up with two groups of 17 students and two teachers for each group. We met twice a week for two hours. We provided snacks and drinks for each session, as well as computers for those who didn't have one. We planned a set of problems every student needed to solve in each session in order to go on. Students who were faster would get more complicated problems to work on so they wouldn't get bored. We posted the lessons on our website for all those who were not enrolled in the course, but still wanted to learn Java. At the end of the course, everyone got a certificate and event bag.
What was your impression about the learning outcomes?
Due to a non-traditional teaching approach, students were very happy with the course and no one dropped out. Interacting with them instead of giving long theory lessons helped them to stay focused. Algorithms and programming were completely different from what they were used to study, so it took some time to get used to. They struggled with some tasks, but they managed to complete them all successfully.
What are your future plans?
We helped Domain.me organize the Programming Day and invited all our former students to attend the workshops. A lot of them showed up, which is the greatest testimonial of all. We learnt so much from this experience. We will certainly plan to make these courses on regular basis and maybe longer than a month.