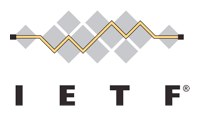 It's almost time for IETF 91 happening this time in Honolulu, Hawaii! From our DO team, Chris, Megan and I will all be out there and you can expect to see a great amount of IETF-related content coming from us over the next two weeks.  In particular, you can expect to see the normal "Rough Guide" coming out next week in a series of posts on our Internet Technology Matters (ITM) blog.
Today I just wanted to point out that the final agenda for IETF 91 is now available from the IETF's site in multiple forms:
I personally like the "tools-style" agenda because for each session you can easily get the links to the audio stream, chat room, documents and more.  However, the HTML version on datatracker.ietf.org is also rather cool because you can select which working groups or areas you want to see and get a focused agenda.
Anyway, there is a great amount of work happening at IETF 91 related to ALL of the topics we cover here – IPv6, DNSSEC, TLS, BGP …. All the major Working Groups we follow will be meeting… it will be a VERY busy time for us all!  (I don't expect we'll be seeing much of those Hawaiian beaches except out the windows!)
Stay tuned next week for more IETF 91 info… and if you are going to be out there we look forward to seeing you there!