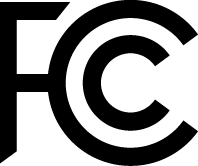 On July 25, 2014 the United States Federal Communications Commission (FCC) posted a request for comments from the ISP community on proposed best practices for US ISPs.
They're specifically seeking comment on the FCC's third Communications Security, Reliability and Interoperability Council (CSRIC III) recommendations for ISPs.
The CSRIC III recommendations overlap quite extensively with topics that Deploy360 holds dear, including DNSSEC, BGPSec, and Anti-Spoofing. CSRIC dates from March 2012. However, the FCC says it has not yet received sufficient information, "for a meaningful understanding of either their effectiveness or lessons learned from implementation." Hence this request for further information from any interested parties. The FCC will be accepting comments until September 26, 2014.
CSRIC III is quite extensive, so if you do plan on providing comment, it's probably better if you focus on one topic for your comments instead of reading the full report.
The following PDFs will help you better understand specific CSRIC III topic areas.
DNSSEC
BGPSec
Anti-Spoofing
You can browse the entire CSRIC III recommendations here. Or you can read the FCC's request for comment here, or download it as a PDF. This document also explains how to submit comments to the FCC.
---
If you would like to get started with deploying DNSSEC please visit our DNSSEC resources, or begin with our "Start Here" page to help find resources most appropriate for your type of organization.
For more information about Anti-Spoofing and implementing filtering, check out our page on Anti-Spoofing. Or visit the IETF's SAVI working group.
For more information about Securing BGP, and Secure Inter-Domain routing (SIDR), check out our page on Securing BGP. Or visit the IETF's Secure Inter-Domain Routing(SIDR) working group.