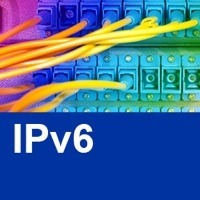 So much IPv6 talk is centered around operators and their configurations. With this post we're going to focus on end user IPv6 configuration. We recently completed three resource pages dedicated to helping end users configure their desktop operating systems for IPv6.
The resources aim to help users of Apple's Mac OS X, Microsoft Windows and Linux operating systems get up and running fast on IPv6. End users don't have to be power end users to configure IPv6 in their client operating systems. With both DHCPv6 and SLAAC, IPv6 was designed with ease of use in mind. Usually all that is required is turning it on. However, if you are the power user type, you'll find links in each resource page for you.
After you enable IPv6 on your machine you should check out some of the other client-oriented IPv6 content we have. This video from the American Registry for Internet Numbers(ARIN) explains the basics of IPv6 for a non-technical audience. Still confused about what IPv6 is all about and why it matters? Check out the IPv6 Consumer Guide.
If you're stuck in an environment that doesn't yet offer IPv6 but want to get on board, this page on IPv6 transition technologies is for you. If you want IPv6 connectivity, but are currently stuck at an operator that only support IPv4, the specific video on 6in4 is for you.
IPv6 adoption is accelerating and it's easier than ever to get onboard as an IPv6 end user. Join the conversation and get up and running with IPv6 today.
---
If you would like to get started with IPv6, please visit our IPv6 resources or begin with our "Start Here" page to help find resources most appropriate for your type of organization. If you have an IPv6 case study you think we should consider for inclusion on our site, please contact us – we are always looking for more!