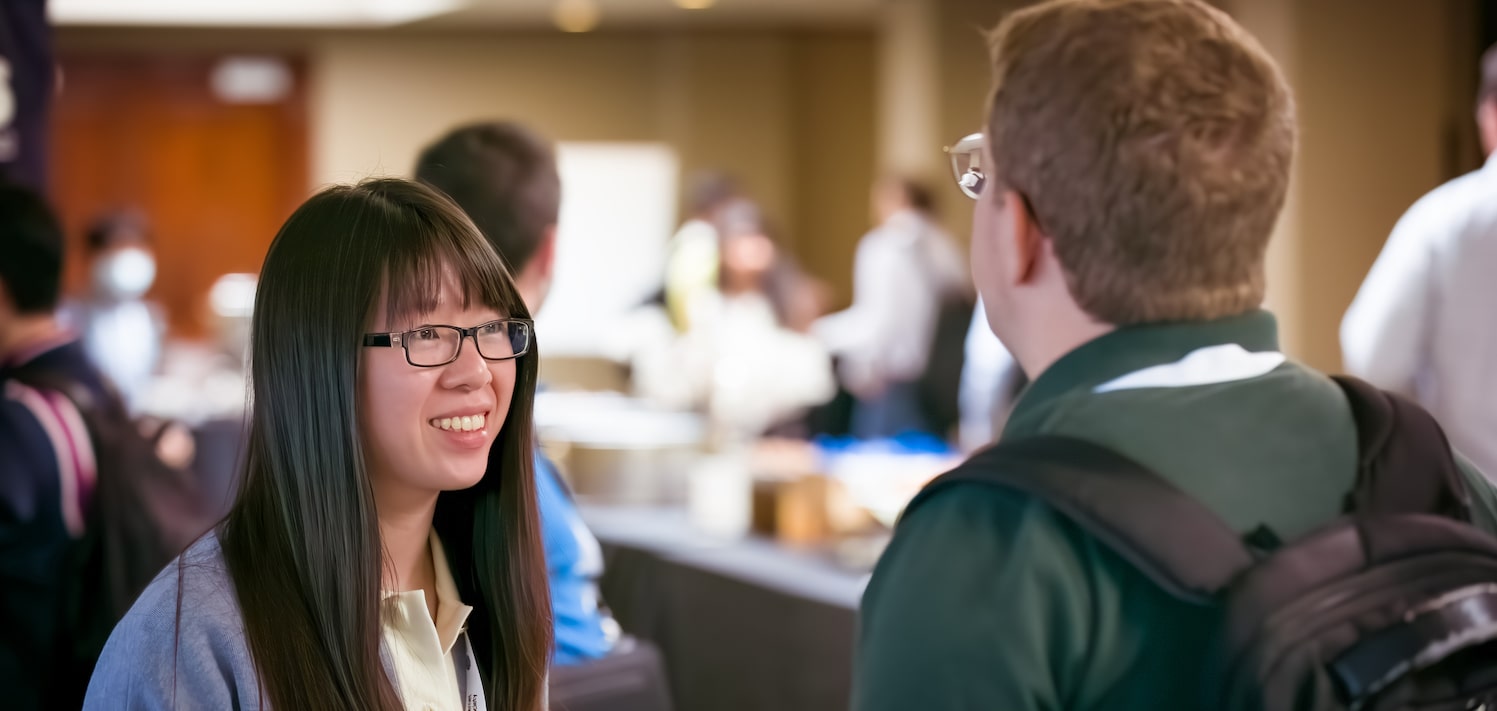 Alumni Network
When you graduate from one of our leadership, policy, or technical programs or complete a learning track in a year, your journey doesn't have to end there. You will be eligible to join an interactive network of Internet champions.
The Alumni Network helps you stay connected, develop your skills, and succeed better in the job market.
By joining the Alumni Network, you can continue collaborating to defend an open, globally connected, secure, and trustworthy Internet.
An Opportunity for Quality Connections, Lifelong Learning, and Community Leadership
You can make quality connections by engaging with a lively community of peers to problem-solve and defend the Internet while staying informed of new collaboration opportunities.
With lifelong access to our learning courses, partners' trainings, and career opportunities, you can continue enhancing your competencies and developing your skills.
You'll have access to industry thought leaders, Internet pioneers, and subject matter experts, giving you the support you need to continue growing and strengthening the Internet. And, of course, as an Internet leader yourself, you can share your experiences and knowledge with others too.
What Is Involved?
Via the Alumni Network, you can:
Play an active role in advancing Internet Society's projects, initiatives and mission.
Join an annual alumni event to celebrate your impact throughout the year and connect with the broader Internet Society community.
Accelerate your career progression through training and learning opportunities in the Internet sector.
Make connections with Internet Society organization members and partners.
Engage in group discussions, fireside chats, virtual coffees, and roundtable discussions.
Learn from industry, policy and academic thought leaders.
Develop specific skills for better efficacy in the career market.
Get relevant skills and find out about other vocations related to the Internet.
And much more!
Who's Eligible?
The Alumni Network is currently open to the following groups:
Early Career Fellows
Mid Career Fellows
IGF Youth Ambassadors
Policymakers Program Attendees
Youth@IGF Fellows
IGF Ambassadors
MANRS Ambassadors
Training tutors
Learners who have completed in a natural year at least one eLearning track
How to Join
In 2022, if you're eligible to join this network, you will receive an invitation to join. From 2023, all those who qualify will join the Alumni Network automatically – another great reason to sign up for one of our programs now!
For more information, you can contact [email protected].
Image credit: © Wes Hardaker