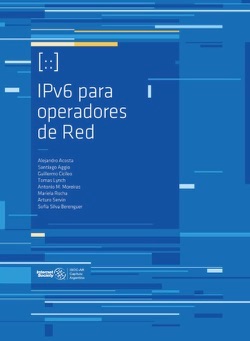 The ISOC Argentina Chapter recently published a new book in Spanish focused on IPv6 for network operators. You can download the book for free in PDF form here:
The ISOC Argentina Chapter has previously published a book IPv6 For All: A Guide for IPv6 Usage and Application in Different Environments that is also available for download.
If you would like to get started with IPv6, we would encourage you to visit our "IPv6 for Network Operators" page or our Start Here page to find resources focused on your role or type of organization.