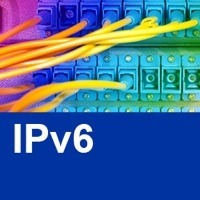 With Regional Internet Registries(RIRs) quickly running out of IPv4 addresses, more and more cloud computing providers are offering Virtual Private Servers(VPS) for IPv6. The purpose of this resource page is to serve as a list of those VPS providers offering IPv6 addresses for their VPS accounts.
We can retire this list once it becomes obvious that IPv6 is a necessary pre-condition to offering a VPS. With the accelerating crunch on IPv4 addresses that day may come sooner than many people expect. As IPv4 addresses start to cost actual money, offering IPv6 VPS's will soon be cheaper than IPv4.
In addition to this list, the folks at SixXS have maintained a similar list since 2010.
Large VPS Providers Offering IPv6 Addresses
If you are a VPS provider offering IPv6 connectivity and are not listed here, please send us a message and please include a link to a page on your site about your IPv6 capabilities.
---
If you would like to get started with IPv6, please visit our IPv6 resources or begin with our "Start Here" page to help find resources most appropriate for your type of organization. If you have an IPv6 case study you think we should consider for inclusion on our site, please contact us – we are always looking for more!