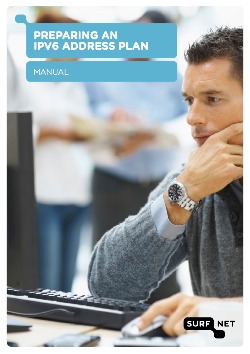 The team at SURFnet has created an excellent document called "Preparing an IPv6 Address Plan" that walks through the many different steps and concerns that you need to consider when creating a plan.  The September 2013 version of the document is available from SURFnet's website.
After briefly touching on the basics of IPv6 addressing and also the idea of simply not having an IP address plan, the document gets into a very detailed description of how you might go about creating an IPv6 addressing plan.  It includes several examples and some excellent recommendations. The document concludes with some good suggestions around managing and addressing hosts (end-user devices) now that you have your address plan.
It's an excellent document and it is great that SURFnet has made this available and has continued to update it with the latest information.
Please visit our IPv6 Address Planning page for other similar resources that can assist with developing an IPv6 address plan.