Cisco maintains a comprehensive IPv6 statistics site that is updated daily at:
As Alain Fiocco wrote in a very detailed blog post announcing the 6lab statistics site, there are a number of ways to interact with the data:
Simply mouse over the world map to see aggregated metrics per country.
Select your favorite "data type" to see more details for each metric.
Click on "world-scale data" or click on a country  to display historical data.
The site also has an information page that explains the methodology behind the site and the sources used for the data.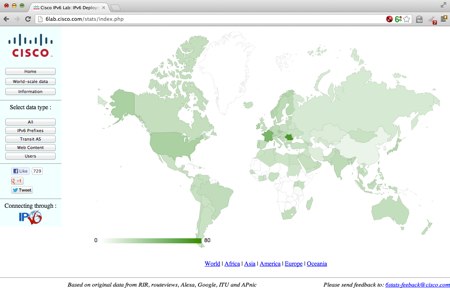 According to Alain Fiocco at Cisco the site is being updated daily with new data.