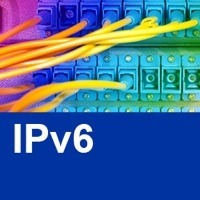 Hurricane Electric offers a series of free IPv6 "certification exams" aimed at helping you demonstrate your familiarity with IPv6 concepts and your ability to correctly configure IPv6 systems.
In their words, the certification project aims to "provide you with something to do after your first IPv6 ping." It is both educational and entertaining. Passing their test will prove your understanding of key IPv6 concepts, and practical knowledge of basic IPv6 tools. Such as traceroute, DNS for IPv6, setting up a webserver for IPv6, and more. Registration is free.
---
If you would like to get started with IPv6, please visit our IPv6 resources or begin with our "Start Here" page to help find resources most appropriate for your type of organization. If you have an IPv6 case study you think we should consider for inclusion on our site, please contact us – we are always looking for more!