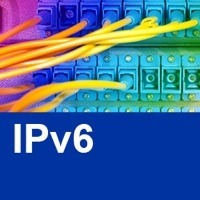 The American Registry for Internet Numbers(ARIN) maintains an excellent site for IPv6. It's chock full of tutorials, whitepapers, examples for beginners and experts alike. Learn how to get an IPv6 address from ARIN, configure IPv6 on your operating system of choice, configure a firewall for IPv6, or simply learn what IPv6 is.
The site also contains information for government regulators and organizations concerned with planning for IPv6 implementations. Including information about ARINs IPv6 address allocation policies and fee schedules.
---
If you would like to get started with IPv6, please visit our IPv6 resources or begin with our "Start Here" page to help find resources most appropriate for your type of organization. If you have an IPv6 case study you think we should consider for inclusion on our site, please contact us – we are always looking for more!