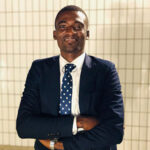 Abraham Selby
(Ghana)
I am Selby Abraham from Ghana, an information technology specialist and digital analyst with ten years of experience working in the IT Support industry.

I studied a BSc in ICT at Christ Apostolic University College and IT at Kumasi Technical University. I have acted as Committee Vice Chairman for the ISOC Ghana Chapter and AMS for the Cybersecurity SIG under ISOC Global.

I have also been an Internet Governance Fellow at the GhanaSIG, IndiaSIG, AFRISIG, and VSIG.
I care about the deprived communities and how they can also benefit from the global change in digital transformation. I love music, and I also love to play the piano.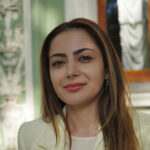 Arevik Martirosyan
(the Russian Federation)
I'm a research associate and Ph.D. student at the Russian Diplomatic Academy. I'm head of the scientific and educational project "International Information Security School," which is accredited by the UN OEWG.

I represent a small circle of young Russian Internet governance specialists and I'm a member of the Youth Council of the Coordination Center for TLD .RU/.РФ, the Russian Association of International Law and the Council of Young Scientists of the Russian Diplomatic Academy. As a project officer of the UN SDSN Youth Russia, I also study Internet governance and its connection with the SDGs.
My interests include international relations, diplomacy, public international law, international information security, and SDGs.

When I have free time, I like to spend it with my family and friends, read books, listen to neoclassical music, and travel.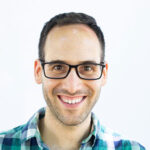 Ariel Riera
(Argentina)
I am head of research and public affairs at SmC+, a policy strategy firm where I follow and analyze digital regulatory, political, and economic trends in Latin America.

My academic background includes an MSc in Media Governance at the London School of Economics and a BA in Communications from the University of Buenos Aires. Having worked for more than seven years in fact-checking and its impact, I am committed to using data and factual information to foster evidence-based public discussion.

Whenever possible, you can find me travelling around to meet places, making friends, and trying new dishes.
Ashlesh Biradar
(India)
I am a Campaign and Advocacy Associate with the Internet Freedom Foundation in India. My work involves building community and literacy around civil liberties online.

Recently, I've been involved with community organizing in rural parts of Maharashtra, India. I am interested in studying media ecosystems and their implications on diverse cultures.

I enjoy collecting flowers and petting stray cats during walks around the city.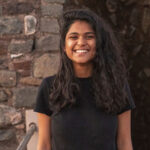 Avani Airan
(India)
I'm a lawyer and researcher working at the intersection of technology policy and law from a digital rights perspective in India. I run a social impact organisation that I co-founded with a mission to increase awareness and accessibility around the digital healthcare solutions, while advocating for a privacy-preserving framework.

My research focuses on inclusivity around the digital transformation in the country, regulation of the increasing surveillance infrastructure, and emerging technologies such as AI, the Internet of things, and the Metaverse.
I believe in the value of building public discourse to effectuate policy-level interventions and hope to empower marginalized voices to present specific perspectives on issues of Internet governance.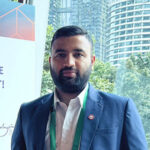 Bibek Silwal
(Nepal)
I am currently pursuing MicroMasters® in Data Science and Statistics from One League in collaboration with the MIT Institute for Data, Systems and Society. Recently, I participated at ICANN75 as NextGen and Asia-Pacific YIGF2022 as a fellow.

I believe youth are the most influential users in developing nations. If we can educate them about the Internet, its fundamental principles and ethics, Internet governance and other related processes, we can ensure the multi-stakeholder process of Internet governance and make the Internet an even better place to be.
I enjoy swimming, hiking, and other adventurous sports. I am a disciple of the Vipassana meditation technique.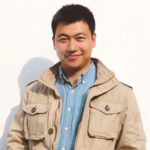 Bo Han
(China)
I am Bo Han, from China. I have a joint Ph.D. in Cybersecurity and Digital Trade Research from MIT Sloan Management School and Tsinghua University.

I am currently an assistant researcher at the Institute of Journalism and Communication, Chinese Academy of Social Sciences.

My background is in the global governance of the Internet. In that area, I have served as a junior policy analyst for the International Telecommunication Union and a representative of the ICANN new generation project. I have participated in the WSIS, IGF, and the Wuzhen World Internet Conference.
In my personal time, I love to play the harmonica. When the music plays, I'm there.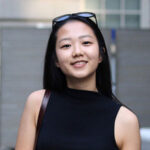 Christine Kim
(United States of America)
I'm currently a litigation paralegal at an international law firm's Washington, DC, office. I graduated with a B.A. in journalism and public policy from New York University. Previously, I helped draft a winning policy proposal on protecting children's privacy and supported the Future of Privacy Forum's Youth & Education team.

I'm passionate about advancing equity through technology. During IGF, I hope to learn more about the public sector's role in achieving this through evidence-based policymaking and partnerships with the private sector.

In my free time, I enjoy visiting contemporary art museums and trying new recipes.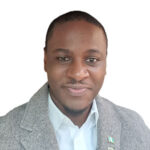 Christopher Odu
(Nigeria)
I'm an IT consultant and a blockchain expert. I hold a bachelor's degree in computer science and a master's degree in ICT policy. With over a decade of experience in Information and communication technology, I'm passionate about digital development for sustainable development.

I'm a member of the United Nations International Telecommunication Union (ITU) Innovation challenge Mentorship cohort and a mentor for Sustainable Development Solution Network Youth, an initiative of UNSDSN.

I seek to improve the digital literacy level of youths in low-income countries via mentoring, collaboration, and partnership.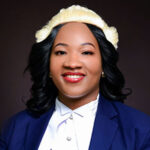 Cynthia Chepkemoi
(Kenya)
I am an Advocate of the High Court of Kenya and currently working as a Legal and Data Protection Counsel at South-End Tech Limited. Additionally, I am one of the Founding Leaders of the Association of Privacy Lawyers in Africa (APLA), a connection hub for licensed privacy practitioners in Africa.

I have extensive experience in Digital Rights, Internet Governance, Data Protection, Privacy Compliance, and Cybersecurity Audits. I was a Kenya School of Governance Fellow (KICTANET) 7th Cohort in 2021, as well as a Cybersecurity Fellow 2022 Cohort (Governance Risk and Compliance Auditor) at Cybersafe Foundation.
Outside of work, I enjoy traveling and cycling, and I'm also a book enthusiast. My favorite read is 'Lean In' by Sheryl Sandberg.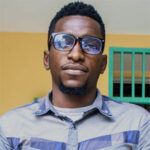 Djim Laporte
(Haiti)
I'm a rural engineer (agronomist) and poet. I'm currently a Resident Agronomist at the Ministry of Agriculture, Natural Resources, and Rural Development, where I'm responsible for projects' environmental assessment.

In 2020, I co-founded "EnèjiVèt" – a platform that advocates for the use of Green Energy to reduce "tree cutting" in Haiti.

I'm passionate about poetry, technologies, and biodiversity.

I'm also part of several organizations like Earth Guardian, which advocates respect for the Sustainable Development Goals to save our planet.
My goal is to bring change by participating in the digital education of youth to make the ecological transition to digital effective.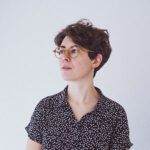 Elena Falomo
(Italy)
I'm a designer interested in making digital spaces through creative practices. I'm originally from Italy, where I studied media engineering. I moved to the UK to pursue my master's degree in Innovation Design Engineering at Imperial College London and at the Royal College of Art. Now, as a designer, I like to carefully investigate digital systems, welcoming complexity and ambiguity to design more equitable, participated futures (and presents). I previously worked with Microsoft Research UK, Arduino, and in various design studios and universities across Europe. My artworks have been exhibited at Ars Electronica, the British Film Institute, and the Victoria & Albert Museum.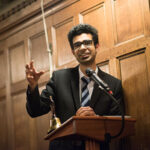 Izaan Khan
(United Arab Emirates)
I work as a privacy specialist who helps organizations with data protection compliance matters. I have experience in professional services consulting, regulatory and public sector bodies, and the private sector. I am also a fintech entrepreneur, enabling micro-investments for the masses by leveraging the emerging open banking ecosystem in the GCC region. I've been called to the Bar of England & Wales, after graduating with first-class honours in law from the London School of Economics and Political Science in 2018.

I am deeply passionate about digital rights and Internet freedom. Through the IGF Youth Ambassador program, I hope to learn from experienced individuals and gain a greater insight into the legal and policy aspects of Internet governance. My ultimate goal is to work with stakeholders to ensure that any technical developments or regulatory regimes that affect the Internet are founded upon a commitment to uphold human rights.
In my spare time, you'll find me noodling around on my guitar, or engrossed in a game of chess.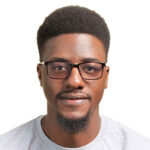 Jesse Nathan Kalange
(Uganda)
I am a graduate of Information Technology Business from the Uganda Institute of ICT. I am an IT specialist and an ambassador of Digital Grassroots, a civil society organization, co-founded by 2017 Youth IGF fellows to foster community engagement in Internet Governance. We encourage Internet innovation, reducing digital inequalities between genders and rural-urban disparities and giving youth, the digital natives, control over the future we want.

As a member of the Internet Society Uganda Chapter, I promote youth inclusion in Internet governance through the Uganda Youth IGF. I have mentored fellows at the Digital Rights Learning Exchange Program (Cohorts 1 and 2) organized by the Digital Grassroots and Open Internet for Democracy Initiative.

I'm also a fellow of the Kenya School of Internet Governance, Uganda School of Internet Governance, and Virtual School of Internet Governance. I have undertaken several other pieces of training in technology.
I am a member of other professional networks such as the ICT Association of Uganda, IEEE, ICANN, ISOC KICTANET, and ISACA.

I am the Team Lead for Otobox, a non-profit organization building coalitions to boost successful research and data analysis to aid social impact measurements and program development for STEM-focused projects in East Africa.

I am fluent in English and have basic knowledge of French. I enjoy watching movies, playing video games, reading novels, and riding motorbikes in my spare time. I look forward to collaborating with fellow 2022 Internet Society IGF Youth Ambassadors.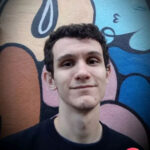 João Victor Stuart
(Brazil)
I am the coordinator of the Global Human Rights Defence's International Justice Team. Together with my team members, I design research projects, produce reports, and liaise with legal professionals with the aim to monitor and investigate human rights violations to raise awareness about them globally.

I have a law background and I'm interested in how adjusting technologies to human rights law stops them from threatening people's fundamental rights and eroding democracies. I believe we must position human rights at the core of our plans to overcome our most complex problems.

In my free time, I like to plan my next trip and see thriller movies.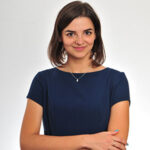 Kateryna Bovsunovska
(Ukraine)
I'm a master's graduate in international and European Law from Vilnius University, Lithuania. Recently, I completed an Erasmus Traineeship at the Digital Assets and Private Law Project at UNIDROIT in Italy. Now, I am starting another internship at the World Food Programme.

In the area of Internet governance, I am particularly interested in the sustainability of ICT, digital sovereignty, digital assets, the use of Internet technologies in the war setting, and digital human rights. I believe in the necessity of synergy to achieve sustainable development and digital transformation, leaving no one behind.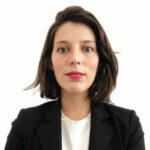 Kayle Giroud
(Switzerland)
Kayle is an experienced project management professional based in Brussels. She has worked on collaborative projects in multiple countries for the United Nations, the Swiss Federal Government, and various non-profit organizations. She is currently Associate Director for Partnership and Sustainability at the Global Cyber Alliance. With her background in international development, she brings a culturally sensitive approach to problems with a response which is user-centric, solution-oriented, and sustainable to generate growth and opportunities.

Kayle holds an Advanced Master's in Interdisciplinary Analysis of European Construction and a B.A. in Political Science from UC Louvain Saint-Louis-Brussels, an MSc in Defense, Development and Diplomacy from Durham University, and a PMP® Certification.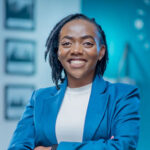 Lucy Wanjiku Mwaura
(Kenya)
I'm a legal associate at Xetova Limited, a Kenyan technology company. My work involves providing legal advice to the company, ensuring legal and regulatory compliance, as well as providing contract and policy management services.

My background is in law, and I majored in corporate commercial law. I am specifically interested in technology, media, and telecommunications (TMT) law, artificial intelligence policy, cybersecurity, fintech, and data protection. I believe that technology is the future and I believe in working towards humane technologies that will safeguard humanity.

When I'm not working, I go for hikes to enjoy what nature has to offer and I love to sing my heart out.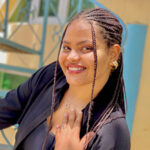 Madiha Mahamat Alhadi
(Chad)
An economics student at Kigali Independent University /Rwanda, I'm Chadian by nationality and a global citizen by mentality. I'm a young climate change and gender equality activist, passionate about change and the world of ideas.

Interested in psychology, philosophy, and the domain of big questions, as I like to call it, trying to understand certain human behaviors led me to speak three languages fluently. I see a world of peace in which all is equal and all is love, and I believe together, through hard work and the right dedication, we can create such an environment for us, them, and all.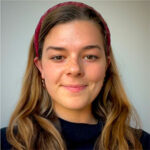 Margo Williams
(United States of America)
I'm a senior at Colgate University, where I'm majoring in International Relations and minoring in Economics and Chinese. I'm working on a thesis paper on how Internet governance in China is used as a tool to facilitate government stability.

I'm interested in becoming professionally involved in Internet governance because it's a space that is both dynamic and high stakes. In 2022, I interned at the Broadband Commission for Sustainable Development, an initiative of the International Telecommunications Union, where I learned more about digital development and the power that connective technology can have for good.
When I'm not doing schoolwork or research, I love to spend my time outside. I run and I lead backpacking trips for Colgate students in beautiful upstate New York.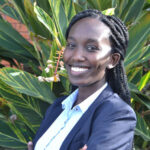 Megan Kathure
(Kenya)
I'm an attorney admitted to the bar in Kenya. As a lawyer specializing in technology, cybersecurity, and international trade practice, I enjoy conducting research on data and Internet governance. I engage in policy analysis with a special interest in interrogating technology's intersection with the law and social-economic factors from critical perspectives.

I am a friend of the Global Encryption Coalition, a member of the Internet Society (Kenya Chapter), and Affordable Internet Access Special Interest Group.

To catch a break from law and tech governance, I indulge in music and hiking during my free time.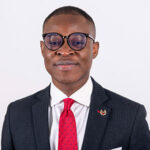 Nicholas Lenin Anane Agyei
(Ghana)
I'm a Ghanaian-qualified lawyer with experience in general litigation and commercial practice. In 2021, I studied Technology, Media, and Telecommunications (LLM) at Queen Mary University of London with a focus on data protection, privacy, Internet harm, and regulation. My studies evoked my interest in the extent Internet users — particularly youth — appreciate concepts associated with the use of the Internet and technology. With more than 10 years of youth leadership experience, I hope to educate young people on the back-end implications of using the Internet to make it safer. Outside work, a good book or movie makes my day.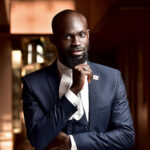 Ochieng A. Ogango
(Kenya)
I am an Advocate of the High Court of Kenya, holding an LL.B degree from Moi University in Kenya and a Post Graduate Diploma in Law. I am a Certified Professional Mediator and a data security and privacy enthusiast. I am a fellow at the Kenya School of Internet Governance and a member of the Internet Society Kenya Chapter.

I have a keen interest in capacity building for an open, safe, and free Internet through Internet governance and policy development. I have an unwavering passion for cybersecurity, digital literacy, digital inclusion, and digital rights.
I believe that today the Internet is the beating heart of the world. It is a connecting medium, and its infrastructure is the circulatory system upon which much of modern life depends. Everyone should enjoy it.

As part of the IGF Youth Ambassador Program, I aim to ensure that we proclaim the promise of the Internet by safeguarding an open, safe and free internet for all and ultimately putting the needs of the people at the heart of the agenda.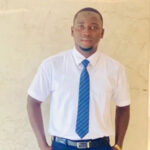 Omar Marena
(The Gambia)
Omar Marena is a Gambian youth activist and the president of WAGEDO (West African Green Energy and Development Organization), working in Internet Governance, UN SDG7, and Energy and Green Hydrogen Technology.

I believe in advocating for youth. I bring decades of experience to my current positions, where I am dedicated to educating and inspiring people all over the world on how to become better leaders.

During my leisure time, I play football in the backyard of my school hostel. It is a part of my DNA.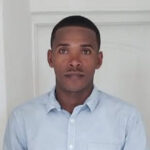 Osno Fils -Aime
(Haiti)
I am a part-time investigator for an institution called SOCIODIG located in Port-au-Prince, working for more than 20 years in Haiti.

Currently, I am working on my thesis in agricultural and environmental sciences, with a specialization in agricultural production at the Quisqueya University.

I am passionate about the world of the Internet and agriculture. I want to be a researcher in the field of agriculture, but the Internet is a basic tool for us to conduct research for better development of the agricultural sector.
I like listening to music or watching video summaries of soccer games to entertain myself, or searching for socio-political news from other countries.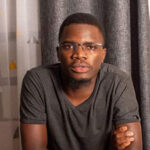 Paul Lavy
(Kenya)
I'm a civil engineer by training, a writer at heart, and a budding social activist, based in Nairobi, Kenya. My interests lie in the built environment, social change, and communication. I am passionate about networking and view it as fundamental in spurring change and progress in areas as socioeconomically disadvantaged as my country (and by extension, continent). I'm also a believer in diligence, team play and honesty. In my free time, I read, watch documentaries, and listen to music. I love conversations too. They make me who I am.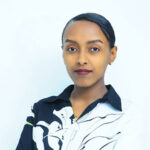 Saba Tiku Beyene
(Ethiopia)
I hold a bachelor's degree from Jimma University, Ethiopia, in electrical and computer Engineering. I have a professional experience in web development and IT management in both non-governmental and private organizations. I am a Generation Connect Africa Youth Envoy at the International Telecommunications Union, a United Nations Specialized Agency for ICTs, I support and share with the ITU's membership my interests, concerns, and perspectives on digital transformation. I attended the ITU Plenipotentiary Conference in Romania, the Generation Connect Global Youth Summit in Kigali, Rwanda, and the first National Internet Governance Forum (IGF) in Ethiopia by representing the Generation Connect Africa Region. I explored how the Internet, technology, and digital skills can help shape the future of the planet.
I'm passionate about digital literacy, digital gender inclusion, and innovation from a youth perspective, particularly in the underrepresented communities. I firmly believe in the transformative potential of the Internet and that embracing open-source and standard technologies will contribute to the development of the technological environment of the future.

Outside tech circles, you can find me capturing moments through photography.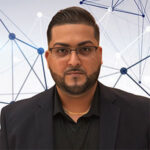 Shivam Teelucksingh
(Trinidad and Tobago)
I currently work as a data center and IT technician at Air Link Communications, an Internet service provider.

It's my belief that technology and the Internet should be universally accessible to anyone who would like to better themselves. I will continue fight for the right of people in my country and across the globe to access the Internet.

It's also my belief that technology should be helpful to persons with special conditions. This is why I'm developing a collection of applications to help people with special needs.
Through my charity work during the pandemic, I was awarded an Angostura Champion Award for my annual education drives and free computer repair services.

One day, I would like to visit different countries and share my ideas and values among the masses.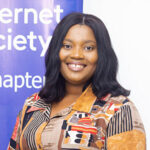 Theorose Elikplim Dzineku
(Ghana)
I am Ghanaian and the youngest lecturer at the Faculty of Journalism and Media Studies, Ghana Institute of Journalism, where I teach new media. I'm currently the secretary for the Internet Society Ghana. Prior to been secretary, I was the programs and communication chair. I am currently studying encryption with the Internet Society Foundation. I have published various digital rights-related articles on the following platforms: Association for Progressive Communicators (APC), Citinewsroom.com, and Joyonline.com.
I'm a 2019 Ecowas Fellows on Internet Governance alumni and the founder of Digispace Africa, a non-profit organization. Outside academia, I volunteer with organizations like #DearGovernments as the director for strategic collaborations and partnership, and IOT Network Hub Ghana. I'm an avid advocate for encryption and youth participation. I love yoga and talking.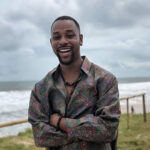 Vincent Chimobi Okonkwo
(Nigeria)
I'm a licensed legal professional and policy researcher with five years of integrated experience advising on law, policy, and governance as they relate to technology and the Internet. I hold a Bachelor of Laws from the University of Benin. I'm currently working as in-house counsel with an impact-driven technology company with operations in Nigeria. I'm passionate about contributing to solving issues at the frontier of humanity's interaction with technology.

I also volunteer as a lead researcher on technology law, cyberspace regulation, and technology policy with two civic society organizations. I love music and I'm an unpublished poet.
Image credit: ©Frederic Courbet/Panos Pictures