Ahmed Elmasry
(Egypt)
I am postgraduate public policy student at the American University in Cairo, with a Bachelor's degree in mass communication from Cairo University.

Since February 2021, I joined the Cyber Program of the Middle East Institute as a postgraduate research fellow where my research focuses on Internet policies, cyber-security, cyber-politics, and e-governance in the MENA region. Prior to this, I also worked as a public policy analyst in a public affairs consulting firm, and interned at the European Union Delegation to Egypt and the United Nations Information Centre – Cairo Office.

During the IGF Youth Ambassador Program, I aim to focus on the best ways to enhance civil society participation in formulating Internet governance policies in the MENA region.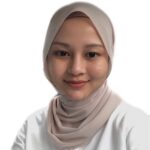 Alya Rezal
(Malaysia)
I am an ambitious second year undergraduate accounting student who has always had a strong passion for advocating for human rights, especially through writing. My essay entitled "Let Them In", which focused on justice for refugees, was recognized by the Queen's Commonwealth Essay Competition with a bronze award.

I recently joined the Internet Society community in the Asia-Pacific region where I hope to become an agent of change in facilitating Internet governance discussions both in my home country, and globally. My enthusiasm in joining the 2021 IGF Ambassador cohort is largely driven by an interest in gender-inclusivity and technology to promote the participation of women through adaptation and accessibility. I am also passionate about digital literacy, and what can be done to help encourage greater digitization, particularly in the underrepresented section of the community.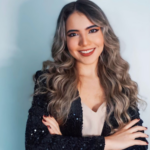 Angely Bernardo
(Brazil)
I am Angely Bernardo, a Brazilian undergraduate student of Sciences and Humanities and International Relations at the Federal University of ABC (UFABC). I am currently researching the performance of digital platforms in the Global South, and I am particularly interested in themes such as the digital economy in developing countries and digital policies in the context of multilateral bodies.

I have a multidisciplinary professional background that combines knowledge of humanities with practical knowledge about algorithmic constructions and programming languages. I am also a volunteer member of youth organizations engaged in democratizing education and professional development. Currently, I am working as a Management Consulting Analyst at Accenture. In my spare time, I enjoy reading romance and fantasy novels and playing the flute.
Anurag Anand
(India)
I am a student of law at the National University of Study and Research in Law, India.

Throughout the pandemic, I have been working to tackle the impact of the COVID-19 in India through assisting in accessing essential services. I worked on fighting for the civil rights of people through freedom of expression on the Internet, and I am passionate about issues of equality and expression in society, especially in the digital space.

Through this Program, I want to work for an inclusive and diverse Internet community where everyone can express themselves.

Outside work, you can find me watching thriller movies when I am not playing with my dogs.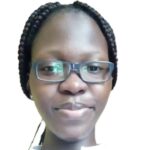 Choukouriyah Modoukpe A. Arinloye
(Benin)
I am a software engineering undergraduate from the University of Abomey-Calavi, Benin and an aspiring data engineer. Currently, I work as a frontend developer at Internet Society Benin Chapter where I assist in building interactive users' interfaces for a specific project.

My initiative idea for this program to set up a framework in which young people can learn more about Internet governance and be aware of the important role they can play in it.

When I am not busy building users' interfaces, you can find me reading, cooking or learning a new skill online.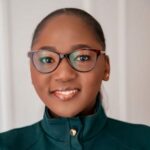 Eileen Nay Kwiponya
(Kenya)
I am a civil and construction engineering graduate from the Technical University of Kenya. I am currently involved as a resource agent at Samasource, a training company that focuses on annotating data for artificial intelligence algorithms. I also hold a certificate in business continuity management.

I am an ardent advocate for women and girls, and this has seen me get involved as a project coordinator, with the Women Volunteers for Peace Initiative, a young women-led advocacy organization. I have a profound interest in digital inclusion and digital literacy among girls and women as an Internet governance issue.

As IGF Youth Ambassador, I would like to grow the Internet through connectivity and accessibility in Sub- Saharan Africa.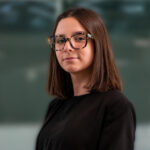 Eliana Fram
(Argentina)
With specialization in public policy and regulations, I seek to foster universal accessibility through ICTs as the basis for sustainable development. I hold a BA in Communications, a Diploma in Political Anthropology, and a Master's degree in International Development and Policy from the University of Chicago.

Currently, I'm a fellow at Digital Impact Alliance, a United Nations Foundation housed think tank devoted to scaling digital solutions, and at enFocus, a nonprofit dedicated to building innovative communities in northern Indiana.

As IGF Youth Ambassador, I will focus on establishing evidence-based actionable items for governmental regulations to foster competitive markets for broadband affordability.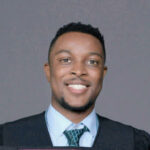 Ethan Mudavanhu
(Zimbabwe)
I am a consummate legal advisor on the engagement between business and technology.

Motivated by the lacuna of African solutions for African issues, I gained experience as a technology law advisor at South Africa-based firm EndCode, inputting into various projects on emerging tech law and policy issues on the continent. Currently, I am a public policy consultant at Access Partnership, the leading global public policy firm for the tech sector.

As IGF Youth Ambassador, I would like to stimulate the formation of a working group that will focus on policy and legal monitoring: information gathering relevant to priority Internet governance themes.
Particular attention will be placed on emerging technologies that can be leveraged to address three barriers to multistakeholder participation, including the lack of transparency in resource-funding for Internet policy advocacy, commonality, understanding and appreciation of opposing interests, and of inclusive implementation-oriented agendas on developmental Internet governance policies.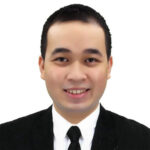 Francis Marlon Cabredo
(Philippines)
I'm an engineer by profession with a degree in Electronics and Communications Engineering from the University of the Philippines Diliman. I work as a project and service delivery specialist at a global telecommunications company. I have experience in cross-border and local projects leveraging Internet technologies and coordination among project stakeholders across the Asia-Pacific region.

Previously, my work with the government sector under the Department of Information and Communications Technology gave me an avenue to build capacity for Internet literacy in underserved areas within my hometown.

I'm interested in Internet standards, infrastructure, and community development, mainly the support for Peering and Internet Exchange Points.
I have participated in the Internet Society Philippines Peering Forum and Internet Society Fundamentals Program for engagement and learning. My field of interest is cloud and networking technologies.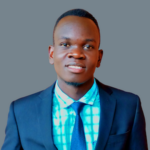 Francis Xavier Inyangat
(Uganda)
I am an Alumni Network Committee Lead at the Mastercard Foundation Uganda, and also a Generation Connect Africa Youth Envoy at the International Telecommunications Union. I work to enable meaningful youth participation and active involvement in technology as well as empowering Africa's young people to secure dignified work.

I have a computer engineering background and I am especially interested in leveraging technology to support early stage startups in reaching enviable heights. I strongly believe that the nexus between technology and entrepreneurship is the new goldmine for economies to flourish.

As part of the IGF Youth Ambassador Program, I would like to grow a secure Internet ecosystem for business.

Outside tech circles, I love to play with drones and cameras to tell stories and capture moments.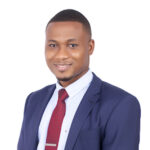 Fred Kwadwo Aazore
(Ghana)
I am an experienced software developer with a particular interest in python Django AWS stack even though I excel in C#, ASP.Net and React. Some of my software projects are a content recognition system with support for second screen advertisements, a fuel gauge system for managing fuel stations, a web movie streaming platform, and a bulk voting platform.

I am a member of ICANN, the IETF and the Internet Society. I have a background in computer science and hold a Bachelor's degree from the Kwame Nkrumah University of Science and Technology in Ghana. I have over 5 years of professional experience in software development, LTE networks, enterprise/community networks, quality assurance, IT project management, applications security, and managing Linux servers. My x-factor lies in being self-motivated, innovating, and being able to quickly understand complex engineering processes and translating them into business language.
As IGF Youth Ambassador, I will introduce youth in five unconnected communities in rural Ghana, to the experience of the Internet and its benefits through advocacy, webinars and digital literacy.

In the long term, I hope to build at least one community network in one of the rural communities to help grow and strengthen the Internet, then empower the community members to take ownership of the network. This is the motivation for my paper on the topic, "Internet Governance – The Unconnected Perspective".

When not working, I enjoy playing video games and having discussions about new and emerging technologies.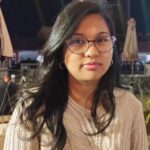 Harimino L. Rakotondainibe
(Madagascar)
I graduated in Telecommunication Engineering, with a specialization in System and Network Engineering, from the Polytechnical School of Antananarivo, Madagascar. Following my degree, I became involved in the Internet ecosystem in Madagascar as part of the technical team of Internet providers. I currently work remotely as technical support for an organization in Paris.

In 2019, I took part in the African School on Internet Governance (AfriSIG) (N'Djamena, Tchad) and was an AFRINIC-31 Fellow (Luanda, Angola). In 2020, I joined the Board of the Internet Society Madagascar Chapter as an advisor. I also volunteered as the coordinator of the National Internet Governance Forum (IGF Madagasikara), and the convener for the Special Interest Group in Madagascar 2020.

My main areas of interest are digital literacy, Internet access, and youth participation in Internet governance.
In the future, I hope to have an impact in my community and encourage more Malagasy people to join the IGF process at local, regional, and global levels by establishing capacity building opportunities such as the School on Internet Governance.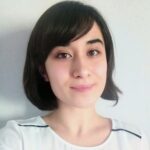 Idil Kula
(Turkey)
I am an LLB graduate and an MS Student of Software Management at METU Informatics Institute. My research investigates ways to encode human rights into software development life cycles. I am also pursuing my formal legal internship at Amasya Bar, and I work as a researcher in a project on ethical implications of smart city applications at Istanbul Bilgi University.

I have been engaged as a fellow participant at the Research Sprint on Digital Self-Determination at Berkman Klein Center at Harvard University. I also contributed to the 2021 Youth Message as a YouthDIG Fellow at EuroDIG. I am one of the ICANN 72 Fellows and volunteering in ICANN APRALO. My interests are children's digital self-determination, values in design, autonomous systems, privacy and human rights.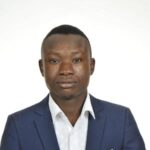 James Declerus
(Haiti)
I hold a bachelor's degree from the Higher School of Infotronics Haiti (ESIH), where I have had the opportunity to represent the University at both the Harvard National Model United Nations conference (HNMUN2018), and the Montreal United Model Conference (MUNC2018).

In 2019, I co-founded the digital literacy project: Krik Krak Computer Project, which promotes an affordable model for bringing technology and information to primary school children in the center of Haiti and beyond. My goal is to provide the knowledge and experience that enables young students to find solutions to their challenges, and to empower them to achieve their own ambitions, now and for future generations.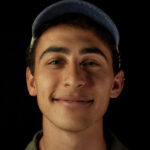 Jeremy Bernick
(United States)
I graduated from the University of Arizona Honors College with a degree in political economy. I am interested in the international political economy of the Internet's core infrastructure and the future of US divestment from these key institutions. I am also a vocal advocate for transparent infrastructures and broader public awareness of the fragility of these systems.

Previously, I was the Executive Director of Hack Arizona, one of the largest US hackathons. I bring a unique field knowledge and methodology to my work due to experiences as an Internet sciences communicator, technical product manager, and documentary filmmaker.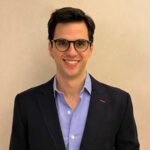 Jose Michaus
(Mexico)
I'm currently pursuing a Master's in Law at the London School of Economics. During this year, I will be focusing my studies on technology regulation, Internet governance, data protection, and human rights. Previously, I worked in the Mexican Ministry of Foreign Affairs and the Supreme Court on human rights issues.

My main interests are the protection of human rights and democratic governance in the digital space. I believe liberty and equality are fundamental values for any society, and they should also be incorporated into the cyberspace.

As part of the IGF Youth Ambassador Program, I would like to develop a best practice guide for regulation and Internet governance, especially tailored to the needs of Latin America.

Other than law and policy, I am a football fanatic, dog lover, and reader.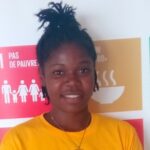 Josette Meleard
(Haiti)
I am agronomist and specialist in natural resources and the environment. I am currently preparing my final study project. I am also certified in computer science and data management by Ayitic Goes Global, in partnership with the Ecole Supérieur d'Infotronique d'Haiti (ESIH), as well as in community networking, and Internet governance by the Internet Society Haiti Chapter.

I am also a member of several social non-profit organizations in my community.

My goal is to see one day that everyone can unconditionally enjoy the benefits of the Internet.

I am also a nature lover, I am among those who believe that everyone has a role to play in creating a healthy and pleasant environment for the well-being of all.

Outside work, I like to relax by watching movies.
Joshua Matsiko
(Uganda)
I am currently a final year Master's degree student specializing in Power Systems Engineering at PDEU, India. My research interests include the smart grid, cyber-security, reliability and renewable energy.

I have 2-year professional experience as an electrical engineer on various projects in Uganda. I have a strong interest in contributing to Africa's transformation through the provision of clean, affordable energy and Internet services to rural areas.

As part of this program, I would like to build a forum for Uganda's youth to discus and learn about Internet governance, and find ways to contribute to the Internet's evolution.

My hobbies include reading, swimming, and jogging.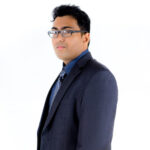 Kushal Pillay
(Fiji Islands)
I am a software engineering leader and technologist at heart. I am from the Fiji Islands, and have always lived in the capital city of Suva. I have a Bachelor's Degree in Computing Science and Information Systems, as well as a post graduate Diploma in Computing Science with a focus in Artificial Intelligence.

I strongly believe in the notion of embracing open standards, open-source tools, and community in helping to build the future of the technology landscape. I look forward to actively contributing towards projects which are rooted in strengthening the Internet through such ideals.

When I am not working on software, I love to spend time with my family, and go for runs.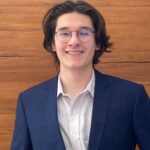 Luiz Eduardo Martelli da Silva
(Brazil)
I am a second year Law student at the Federal University of Paraná (UFPR) and a researcher of the Group of Studies on Copyright and Industrial Law (GEDAI/UFPR), which focuses on investigating the transformations brought by technology in Law and in society. In the field of Internet governance, I have been studying how the Internet shapes the development of legal systems, such as privacy and data protection, disinformation online and content moderation.

I currently intern at the trademarks sector of an IP law firm, where I advise companies and individuals on intellectual rights issues.

I was also granted a research assistant fellowship by the Brazilian National Council for Scientific and Technological Development for the project "Systems and Models of Comparative Criminal Law", which aims to improve the basis of Brazilian justice.
As IGF Youth Ambassador, I will try to find ways to raise awareness about how online practices can influence elections, and to propose a guideline of measures that could be useful to decision-makers and citizens for improving democratic processes.

When I am not working, I will probably be watching movies or scaling a climbing wall.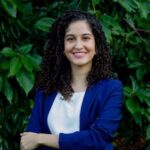 Luíza Malheiro
(Brazil)
I'm a regulation, privacy and data protection lawyer from Brazil, currently specializing in Digital Law, Innovation and Intellectual Property. Since my bachelor's degree studies at Law School at University of Brasília (UnB), I've been researching topics that involve Law, the Internet and Internet governance.

Now, working in the intersection between law and the Internet, I am able to pursue my passion for these two areas, where I see several similarities between regulatory theories and practices with Internet governance. I'm an active member of the Internet Society's Brazil Chapter and a part of the chapter's Intermediary Liability Working Group.
I'm especially interested in Internet governance and education, so my project idea for this fellowship is to contribute so that more people around me, in my community, get to know how Internet governance works and can be developed. I believe that youth activation and digital literacy are keys to help us build a more accessible and inclusive Internet for everyone.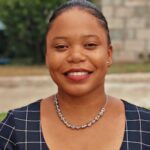 Merline Belizaire
(Haiti)
I am a computer scientist and business manager with a background in social inclusion, accessibility, and programming, which helps me create applications with partners and third parties. My main interests are encryption and Internet governance as a whole.

I have been passionate about Internet governance since 2018 when I joined Youth IGF Haiti, Internet Society, LACNIC, and then ICANN in 2019.

I am an active member of the Internet Society Haiti Chapter and Youth IGF. I also received a certificate at the LACIGF 13 meeting, as well as a certificate of participation in LACNIC 34 – LACNOG 2020 Online. Finally, I am an ambassador of YouthxPolicyMakers this year.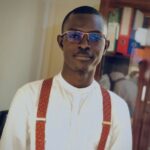 Osei Manu Kagyah
(Ghana)
I am a tutor at secondary school level, with a keen interest in educating, building capacity for an open, accessible Internet, localizing content, and the economic aspect of Internet governance. I am passionate about cybersecurity, digital literacy, digital inclusion, digital rights, and the digital economy. I have an unwavering and profound passion for Internet policies and technology regulation.

I hold a Bsc. in Biological Sciences from Kwame Nkrumah University of Science and Technology, Ghana. I have relevant experience in food quality assurance, research, and information technology.

I am associated with the Internet Society Ghana Chapter, a member of the Ghana Institute of ICT Professionals, and an ambassador of Digital Grassroots― a youth-led initiative to promote digital citizenship globally.
My main focus for this program hinges on bridging the digital divide through meaningful connectivity that seeks to serve the underserved, and that also acts as a driver and catalyst for growth and a sustainable digital economy across Africa.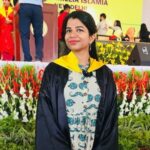 Purnima Tiwari
(India)
I am a graduate in Media Governance from Jamia Millia Islamia, New Delhi, with 3+ years of working in Strategic Communication. I focus on spreading digital media literacy amongst youth, and self-help groups and I am also part of MIT Media Lab's course on "Deepfakes for good".

This program fuels my interest in technology, politics and regulation. I aim to find workable solutions for bridging the digital divide. Having grown up in Chattisgarh, India with limited access to platforms for personal growth, I am a firm believer in the transformative potential of the Internet.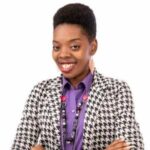 Rood Myard Medgine Celange
(Haiti)
I am a young activist, who is passionate about ICT and the environment, with an interest in gender and young people and their involvement in promoting inclusive, sustainable development.

I am a Master's student and an agricultural engineer currently engaged in a military career and a member of various youth associations. I am the development manager of CITE and an active member of Internet Society Haiti Chapter where I received the "Leadership and Voluntary Commitment Award (PLEV2020)".

I am interested in supporting indigenous regions and people with reduced mobility for better digital inclusion in Haiti. I am also interested in the contribution of technology to environmental management.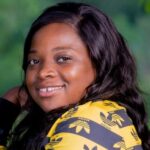 Ruth Mandigo
(Zimbabwe)
I am Ruth Mandigo, from Zimbabwe. I am currently a MPhil/PhD researcher in criminology and social policy at the University of South Wales, in the United Kingdom. My research focuses on missing persons and human rights.

I am lawyer by profession and registered to practice in Zimbabwe. I obtained my Master's degree in human rights law at the University of Edinburgh in 2018/19. I have a strong desire to promote the rights of individuals, especially on the Internet, which I believe is crucial in this Internet age.

During the IGF Youth Ambassador Program, l will be working on a policy brief on Internet governance in Zimbabwe. I also love flowers!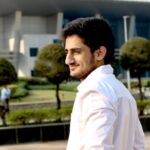 Shehlat Maknoon Wani
My name is Shehlat Maknoon Wani. I am from Indian Administered Kashmir, and I majored in Journalism from Delhi University.

I have previously written for several news organizations, covering various aspects of the Internet, ranging from shutdowns to online hate speech.

During this program, I aim to start a discussion on establishing "Internet Literacy" as a part of school education. I hope to advocate for robust internet policies and create greater public awareness that enables people to identify disinformation and online hate speech.

I often turn to tech-related podcasts and long-reads to catch up on what's new in the field.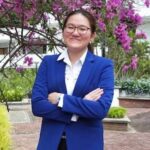 Stella Anne Teoh Ming Hui
(Malaysia)
I'm a final year Philosophy, Law, and Business student at Universiti Utara Malaysia. I have always been interested in the role of youth in research and interdisciplinary studies.

My previous positions were related to editing and content creation across different organizations. This led to an interest in content moderation online, and the laws governing it. I believe that there is a need for stronger representation of Southeast Asian youths in discussions concerning Internet governance.

My main interest is in exploration of philosophy, law, and the web especially concerning digital citizenship.

Beyond my professional interests, I am also keen on translation, games, and novels.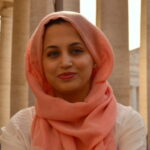 Sumbal Bashir
(Pakistan)
I am a gender advocate and a development practitioner from Pakistan, currently based in Italy.

I have worked across startups, nonprofits, and the international development sector, with a particular focus on gender equality, Digital4Development, and social inclusion. I was awarded the Fulbright scholarship for Masters in Innovations Management and Entrepreneurship at the Temple University (USA), and recently Policy Leader Fellow at the School of Transnational Governance at the European University Institute (Italy).

As an IGF Youth Ambassador, I hope to use my voice to advocate for making the Internet accessible and safe for women and girls worldwide.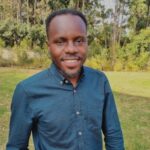 Vincent O. Mwando
(Kenya)
I am the coordinator at Sign Language Is Cool, an organization aiming to embrace inclusivity through sign language for all. I am a student studying chemical engineering at The Technical University of Kenya, holding a Diploma in Risk Management.

I am a member of the Internet Society Kenya Chapter where I have organized webinars on the need for encryption. I am a friend of the Global Encryption Coalition and a researcher on Internet governance-encryption.

My idea for the IGF Youth Ambassador Program is about making the Internet safe and strong for everyone through encryption.

I am sociable, time conscious, and love listening to music.