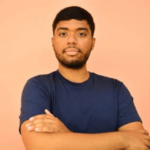 Abdías Zambrano
Abdías Alberto Zambrano Aguilar is a Panamanian civil society lawyer with a degree in Law and Political Science specialized in Human Rights and Conventionality Control from Universidad Santa María La Antigua in Panama City.

He currently works as Public Policy Coordinator at IPANDETEC Central America, a non-profit organization based in Panama City, which promotes the use and regulation of ICTs and the defense of Human Rights in the digital environment, through advocacy, research, monitoring, and legislative follow-up of Internet Public Policies in Central America, where he specializes in Privacy and Data Protection.

Panelist in numerous events such as the IGF Berlin 2019 and the Youth IGF Nicaragua; member of the organizing team of IGF Panama, of the Open Data Working Group of Panama, and of the organizing team of Abrelatam & Condatos; member of the winning team of the Youth Observatory Creating Networks competition to attend the Internet Governance Forum.
He has been fellow of the Center for Studies on Freedom of Expression and Access to Information of the University of Palermo, Argentina, and of the 12th edition of the South School on Internet Governance. Author of articles and publications about massive surveillance, privacy in telecommunications, cybersecurity, data protection, and gender online violence.

Abdias is an activist for the human rights of the LGBTIQ + population on the internet, a faithful believer in the integration, and internet governance for Central America. In his spare time, he enjoys reading, singing in the shower, and protesting online. He speaks fluent Spanish and English, and sometimes French.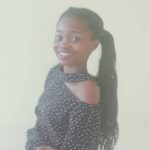 Abigaël Guirlande Francisque
Graduating student at the Faculty of Agronomy and Veterinary Medicine of the State University of Haiti, Specialist in Natural Resources and Environment, Computer student at the Union School, She is very active socially; member of several non-profit organizations including ACTIVEH, Women in Power. She was part of the Ayitic Goes Global program for young girls on ICT giving access to a mentorship on IT and data management, with Caribbean open Institute, Ecole Superieur d'Infotronique d'Haïti.

Active member of the Haiti chapter of the Internet Society, she took part in the 1st Internet Governance Forum in Haiti and was a volunteer for the organization of the 2nd edition of the Internet Governance Forum in Haiti in 2019. She is digital Grassroots ambassador in Haiti and was mentor to the 4th cohort of the Digital Grassroots ambassador program in 2019 where she had to train two mentees on Internet governance.
Certified in Internet Governance by ISOC, Digital Grassroots, ICANN, Certified in Cyber Security by ICANN. She was a substitute at the ICANN 67 meeting. Graduated in August 2020 in community networks with the CN Skills 2020 program of the Internet Society of the Haiti chapter.

In short, Abigaël is from the generation of those who believe in change, in leadership and who believe above all that it is not enough to imagine, to dream, but that it is also necessary to take concrete and real actions to crush stereotypes about women, overcome the limits imposed on us to build a generation of leaders where men and women work together in all equity for the well-being of their community.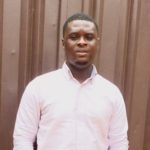 Aghogho Ojarikre
Aghogho Clement Ojarikre is a graduate of Petroleum Engineering from the University of Benin – Edo State, working as a Graduate Analyst with Intercontinental Distillers Limited, a FMCG company. He is a Certified Network Security Specialist from International Cybersecurity Institute. He recently joined the Internet Society Africa Region as a desire to help his fellow Nigerians and other nationalities in Africa as well to see the importance of access to the Internet.

Aghogho has an enthusiasm in learning the Internet's technical standards and infrastructure. He has a high interest in digital inclusion, digital literacy, localizing content, and economic basket of Internet governance.

Aghogho is passionate about educating and building capacity for open and accessible Internet to increase public awareness of the Internet in the undeserved community through outreach and actions that transcend religion, ethnicity and nationality.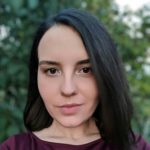 Aleksandra Ivanković
Aleksandra Ivanković is a journalist, researcher and educator form Serbia. She holds an MA in Communication and Media Studies from the Faculty of Political Sciences at the University of Belgrade, where she previously gained a BA in Journalism. Currently, she is the Vice-President of the Internet Society Youth Special Interest Group – Youth Observatory and an Editor at SEEDIG (South Eastern European Dialogue on Internet Governance), as well as an educator on several media and information literacy projects.

She has broad experience of working in media, think-tanks, NGOs, as well as in the national data protection regulator. Aleksandra was a fellow at the Youth IGF Summit and Annual IGF meeting in Berlin, Youth IGF Azerbaijan (2019) and RIPE 80 meeting.

Her field of interest includes freedom of expression, data protection, the right to be forgotten, and media regulation.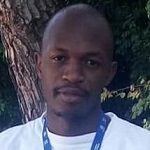 Allan Ochola
Allan is currently in the final year of his graduate studies at Kenyatta University in Kenya and 2019/2020 e-life science ambassador, an organization helping scientist accelerate discovery by operating a platform for research communication by promoting greater openness, collaboration, improved reproducibility, diversity and funding access in life sciences and biomedicine.

He has research interest in areas of algorithmic governance where he is exploring how the future of algorithms, or the future with algorithms, can be crafted such that their development and deployment- from their design to their use, including control, evaluation, auditing, governance- be based on and foster core democratic values such as accountability, transparency, participation and collaboration.

He has other interests in AI and ML, urban health and open science.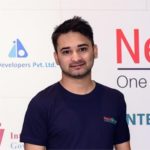 Ananda Gautam
Ananda Gautam is a Graduate of BSc. (Hons) Networking and IT Security from London Metropolitan University. He works as a Program and Policy Officer at Internet Governance Institute (Lead host for APrIGF 2021) which is an initiative established for strengthening Internet Governance at the grass-root level through research, capacity building, awareness, debates, and policy intervention across the Asia Pacific.

He is an active member of the Internet Society Nepal Chapter and was part of the 2020 chapters training program on "Building Community Networks".Gautam is a fellow of the first-ever NpSIG 2018 and has been actively involved and contributing to the internet governance ecosystem in Nepal and the Asia Pacific Region. He has represented in APRICOT 2018, InSIG 2019, Asia Pacific Community Network Exchange as a fellow. He has contributed as an organizing committee member in Nepal IGF.
He is also actively involved in capacity building and encouraging youth involvement in Internet Governance. Gautam is also selected as Next-Gen Fellow for ICANN 68. He is a Diplo alumnus, NetMission Ambassador, and represents APrIGF as an MSG, Election Committee, and Virtual Conference Working Group Member.

Ananda is passionate in the areas of Access and empowerment, the role of community networks in the developing world to connect the unconnected, Data-driven policy-making, Youth empowerment in Internet governance, Cybersecurity prospects, and emerging technologies like Artificial Intelligence. He also writes about the emerging issues in Internet Governance such as Community Networks, Freedom of expression, and Artificial Intelligence.

As a consultant, he works in the periphery of Open data and Evidence-based Policy Making. He is closely working with the local government of the remote rural municipality of Nepal and providing his technical expertise to decrease the digital divide. Gautam in his initiation developed a mobile application on open governance which is now up and running in 8 local governments of Nepal till the date.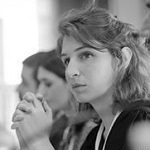 Claire Pershan
Claire Pershan currently lives in Brussels, where she is Policy Coordinator at the EU DisinfoLab, an independent non-profit organisation focused on tackling sophisticated disinformation campaigns targeting the EU. She worked previously with Internews providing technical expertise on the relationship between emerging technologies and democratic governance. She has also worked at Renaissance Numérique, an independent French think tank focused on the societal challenges of the digital transformation, where she gained expertise in issues around content moderation.

Claire has a Masters in Human Rights from Sciences Po, and a Bachelors from Pomona College, and she is originally from the United States.

She is interested in the relationship between content moderation and human rights – across all online environments and at all levels of the internet stack.
Daphne Stevens
Daphne Stevens is currently pursuing her LLM in International Law and Global Governance at Tilburg University. She holds a Bachelors degree in Dutch law from the Eramus University Rotterdam and a LLM in Law and Technology from Tilburg University.

During her studies for the Law and Technology LLM she mostly focussed on cybercrime and data protection, which she is very interested in. Her other areas of interest are digital literacy, digital freedoms and the question how stakeholders should deal with cases of disinformation. She wants to conduct further research regarding these subjects in the future.

Daphne is living in the Netherlands. In her free time she enjoys reading books and visiting museums. She speaks fluent Dutch and English, and has good command of the German language as well.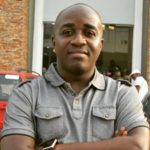 Emmanuel Ogu
Emmanuel is an aspiring Tech Diplomat, who holds three degrees in Computer Science (BSc, MSc, and PhD), since 2011, 2014, and 2018, respectively. At the level of postgraduate studies, he specialized in Networking & Telecommunications, and then Cybersecurity. A Chartered IT Professional, Cybersecurity Researcher, Technology Governance & Digital Development Consultant, and Sustainability Analyst; He brings over six years of cumulative experience working in Academia (Teaching & Research), and Industry (Management Consultancy, and Business Development).

Since 2016, he has founded a private technology innovation and digital development Company – EMINDA Konsults – that provides consultancy support to a wide range of clients seeking to make the crucial journey to secure and sustainable digitalization.
In addition, he serves as a full-time Faculty Member at a leading Private University in Nigeria – Babcock University – where he teaches courses, while also undertaking and supervising research in Computer Science & Information Technology.

Emmanuel is well trained in subject matters pertaining to Human Rights, Data Protection & Privacy, Cyber Laws & Forensics, International Cyber Conflicts, Internet History & Development, Digital Democracy, Social Innovation, Information Systems, and Technology for Development (ICT4D). Having published over two dozen peer-reviewed research papers in reputable international academic and technical journals, as well as several other opinion pieces, He brings a rich multi-disciplinary perspective to discourses in these areas. Indeed, you would be right to describe Him as one with an extensive scientific / technical background in Information Technology, but who has amassed multi-sectoral experience in the area of policy and governance.

As a citizen of a Global South developing Country, he has witnessed, first-hand, and researched extensively the challenges that censorship, digital surveillance, internet shutdowns, and other repressive manifestations of digital authoritarianism continue to pose for the pursuit of democracy and broad-based sustainability. He has also witnessed how disinformation, especially the politically-motivated sort, is able to fracture democracy, and distort public reality in ways that could incite violence, unrest, and hatred. Thus, He is greatly impassioned by discourses within this space, having an experiential appreciation of the realities that inform discussions around these issues.

Emmanuel is convinced that governments have a crucial role to play in the sustainable future of the Internet, and opines that this attributes to them an enormous responsibility for transparent and accountable leadership in this regard. In light of this, he founded the #deargovernments Campaign in 2019, which is focused on building knowledge and capacity for advocacy towards Internet freedom and development, as well as accountability in technology governance, at the grassroots of society.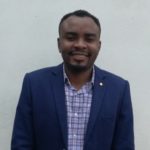 Herman Ramos
Herman Ângelo Miguel Ramos, is graduated in Applied Physics at Eduardo Mondlane University, and has recently completed a Master in Engineering and Management of Renewable Energies at Technical University of Mozambique. He was also trained in Statistical Data Analysis for Applied Physics.

Herman was an AFRINIC-31 Fellow in Luanda (Angola), in December 2019. He was Young Scholar at Communication Policy Research South (CPRsouth) in 2018, was African Change Makers 2019 Fellow. He was invited to the Telangana Jagruthiat International Youth Leadership Conference (TJIYLC), hosted by Telangana Jagruthiat State at Hyderabad in India, in January 2019, invited to the ISWinT (International Student Week in Timisoara, Romania) in August 2019 and also invited to the Korea International Culture and Education (K-ICE) in Seoul, South Korea, in November 2018, Organized by International Global Network, which focuses on Culture and Education to support youth development in a globalized world.
Herman works in Inaglobe Education as Focal Point of Projects, been tackling the effects of scarcity and poverty in developing countries with technological innovation, community networks and in turn help educate engineering students about the most important global challenges. Also work for Moçitaly, Lda with the design and implementation of renewable energy in rural areas, making use of the Internet and ICTs for better operation, control and maintenance of systems. He is now attending webinars and trainings related to IPv6 Strategy, Planning and Deployment, Network Security, Advanced Routing, DNS Privacy and Security (at AFRINIC Academy, APNIC Training, LACNIC), and working in the promotions of IGF initiatives in Mozambique, join efforts to leverage this initiative and guarantee a national representation.

Herman is passionate about creating change in places where people aspire to have good conditions of life, by using skills of Engineering and Science to develop projects in order to solve community's problems.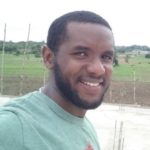 Ibrahim Cisse
Ibrahim, Digital Grassroot Ambassador, is the founder of Ubunteam, a non-governmental organization committed to bridging the digital divide through the promotion of free software and the defense of digital rights. Voluntarily engaged with the Regional Council of Human Rights, he trains local staff in digital security in particular on the use of encryption and the use of alternative tools in the case of censorship of the Internet.

He holds a professional master's degree in Marketing and Communication and works as a sales technician at Araignée Nomade, an ICT enterprise of which he is co-founder.

In order to allow the youth of his country to access the digital in a healthy way, he recently contributed with tactical tech, to the translation of the DDK from English to French.

His commitment for a better internet has allowed him to be mentionned in the Youth Atlas in 2019.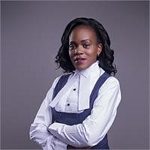 Jackline Akello
Jackie Akello is an Advocate of the High Court of Kenya. She is passionate about digital rights and has a keen interest in internet governance and intellectual property. She is also a policy analyst and conducts evidence-based research on national ICT/IP laws and policies. She recently worked at the Center for Intellectual Property and Information Technology Law (CIPIT), in Strathmore University Law School as a Legal Researcher where she conducted research on diverse digital rights issues ranging from data protection, digital identity, content moderation, regulation and disinformation, internet shutdowns, surveillance, among others.

Her passion for digital rights has seen her play a key role in the Cyber Rights Research Initiative and Localized Legal Almanac (CYRILLA Collaborative) which is an open database for digital rights law from around the world. In which she was vital for; conducting research on the publishing of digital rights laws in sub-Saharan Africa, conducting research on the status of digital rights in sub-Saharan Africa, and conducting an advocacy drive for the project in the entire sub-Saharan Africa region for purposes of fostering digital rights literacy.

In her free time, she writes articles and blogs on topical digital rights and IP issues.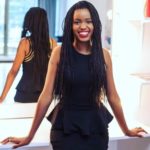 Jade Makory
Jade Makory is a lawyer by profession. She holds an LLB (Hons) from the Strathmore University Law School (SLS) in Nairobi, Kenya; a Diploma in Sustainable Development Law from Pázmány Péter Katolikus Egyetem in Budapest, Hungary; and, is currently finalising her studies at the Kenya School of Law, a pre-requisite of being admitted to the Bar in Kenya. She is also an Associate of the Chartered Institute of Arbitrators (ACIArb), both in Kenya and in London and a Member of the Chartered Institute of Arbitrators Young Members Group, Kenya Branch. Jade is broadly interested in egalitarian prospects in economic development and leveraging the internet and technology generally to attain this. She is specifically interested in internet governance, data protection, general technology regulation, LegalTech, FinTech, cyber security, intellectual property, technology-related arbitration and digital taxation.

In the realm of internet governance, Jade is a devoted advocate of open standards and open markets. She interned at the Centre for Intellectual Property and Information Technology Law from April to June 2017 where she relentlessly advocated for the same. She also served as a Graduate Assistant at the Strathmore University Law School from July 2018 to December 2019, coordinating the Microsoft Policy Innovation Centre, a forum that facilitates round-table discussions around areas centred on technology policy.
She is a committed Member of the Internet Society (Kenya Chapter) and the Kenya IGF. Jade also served as a Member of the Steering Committee for the Kenya School of Internet Governance (KeSIG) in 2019, ahead of the 2019 Kenya IGF. In 2019 as well, she was selected as an ICANN NextGen at the ICANN69 Policy Forum in Marrakech, Morocco (Africa region). This year, she will serve as an ICANN NextGen Ambassador to the NextGenners selected for ICANN68 and ICANN69 during the ICANN69 Public Meeting, scheduled to take place in October (virtually).

Currently, Jade is undertaking her pupillage at Anjarwalla & Khanna LLP in Kenya. In addition to that, she also part of the ALN Academy Team, where she has had numerous opportunities to engage in webinars centred on technology and data protection, most recent and notable, the webinar on "Data Surveillance: Viral Pandemics" which was hosted by the ALN Academy, together with Griffith University, Australia; the Commonwealth; and, Strathmore University, Kenya.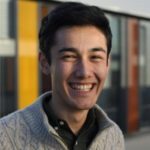 Joel Christoph
Joel Christoph is a dual degree master's candidate in Global Politics and Economics at Johns Hopkins University School of Advanced International Studies (SAIS) and Tsinghua University. He holds a bachelor's degree in economics and his interests include technology governance, international political economy and the long-term implications of digital bifurcations.

His writings have appeared in publications including the European Forum Alpbach's Panorama Magazine, European Horizons, the Institute of Business Ethics, the Istituto Affari Internazionali and the Trans European Policy Studies Association.

Previously, he was a Summer Research Fellow investigating hardware supply chains at the Centre for the Governance of A.I. of the Future of Humanity Institute. Besides this, he has worked at a foreign policy think tank, an independent research consultancy, a blockchain research institute and a digital media company. He has also organized independent media events, particularly on A.I., China-West relations, emerging technologies and global governance.

He is currently based in Barcelona.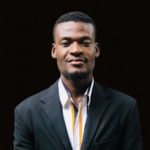 John Smither Fedens Fernand
John Smither Fedens is a Haitian of 23 years old. He is currently studying law at the Faculty of Law and Economics Sciences (FDSE) of the State University of Haiti (UEH). He joined the Internet Society and ICANN in 2019 and integrated the Haiti Chapter and the Youth SIG. He has been certified by ICANN in the same year for having successfully completed training in Internet Diplomacy.

He has a good command of French, Creole and fluent in English. He is passionate about Digital Rights, Internet and new technologies. His main subject of interest is the impact of the new technologies and the Internet on human rights, in particular the right to freedom of expression and information and the right to protection of privacy.

He is currently participating, with some colleagues from his university and some members of ISOC, in the creation of a blog whose mission will be to promote Internet governance and answer certain questions on the interaction between the law and new technologies such as: the ambiguous place of human rights in the information society; the direct impact of NICTs on the implementation and respect of human rights.

In his free time, John Smither Fedens enjoys reading and to discuss common areas of concern with people.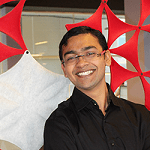 Kris Shrishak
Kris Shrishak is a Ph.D. candidate at the TU Darmstadt in Germany. His research combines knowledge in network security and cryptography to design privacy-preserving decentralized systems. He looks at privacy through the lens of human rights and cryptography as a tool for privacy. He is deeply concerned with centralization of power and mass surveillance.

In the area of Internet governance, he participated in European Dialogue on Internet Governance (EuroDIG) 2020 and the associated pre-event Youth dialogue on Internet Governance (YOUthDIG). He was part of the organizing team of three workshops at EuroDIG. He is also a fellow at European Summer School on Internet Governance (EuroSSIG) 2020 and NextGen fellow at ICANN69.
Lennart Schulze
Based in Berlin, Lennart Schulze is active in the field of technology development, business, and governance as well as international cooperation. While pursuing his Bachelor of Science in International Management for Business and Information Technology in Stuttgart and Seoul, he works with IBM Germany as part of an integrated degree traineeship maintaining his current role in Governmental and Regulatory Affairs. Previous positions he held include Artificial Intelligence Consulting, Cloud Computing R&D and Technical Sales, and Quantum Computing Ecosystem Development.

Lennart Schulze started his activities in the area of Internet Governance when he was appointed as delegate to the German and the international Internet Governance Forum 2019 through a fellowship by the German Informatics Society. Ever since, he has been a member of the German Youth IGF steering committee conducting advocacy-based seminars and sessions at IG-related formats.
His interests revolve around the use of digitalization for sustainability and global development cooperation as well as Net Neutrality and Openness, E-Government, and AI Governance.

Prior to joining IBM, he was responsible for the digital transformation of an NGO in Guadalajara, Mexico, engaged in public relations and online fundraising. Previously, he was involved in the Berlin startup scene. For the last two years, Lennart Schulze has been co-leading an initiative to reshape the structures of the German Commission for UNESCO establishing meaningful youth participation on a national level. In addition, he is an advocate of human rights at Amnesty International.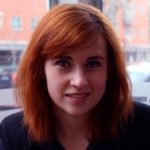 Lorena Sanchez Chamorro
Lorena is currently a cybersecurity and privacy consultant with a high interest in policy. She holds a Double BSc in Law and Political Science from University Carlos III of Madrid, a MSc in Media and Communications Governance from the London School of Economics and Political Science, a LLM Master in Legal Practice, and a Technological Law and Computer Forensic Postgraduate. She has professional experience in cybersecurity and privacy, as well as big data, analytics, profiling and its impacts on privacy.

Her multidisciplinary background, professional experience and enthusiasm led her to analyse the intersection between society and technology. Some of their interests and research topics are privacy in tracking systems, critical infrastructures and privacy in electronic voting systems.
She is passionate about anything related to policy and technology. She is currently specialising and researching socio-technical aspects of privacy and technology. Lorena is firmly committed to the role of civil society within the Internet Governance, being actively involved in different organisations such as Polikracia.com, Interferencias.tech, and the Institute for Internet & the Just Society, and trying to raise awareness about digital rights and privacy. Seeking to change the world through technology, but protecting society from abuse and misuse of it.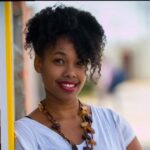 Mauricia Abdol Tshilunda
Mauricia Abdol Tshilunda, founder of Data Works, a research solutions start-up, is a, Social Entrepreneur, Researcher, Facilitator and Speaker. She holds a Bachelor's degree in Psychology, Language and Communication and Gender Studies as well as an Honours degree specializing in Psychology.

Among the interventions Mauricia has developed is a rural community based educational support program, to encourage innovative thinking in youth, as well as a research based intervention aimed at bridging access to content development for the empowerment of marginalized communities in South Africa. She is an alumna of the South Africa – Washington International Program and the International Center for Missing and Exploited Children, Washington DC.

As a graduate of the African School of Internet Governance Mauricia served as a panelist for the AfIGF, ZAIGF, ICANN Next Generation of internet leaders and ICANN Ambassador for ICANN-62 Panama, South America.

Mauricia is currently completing a Masters Degree in Child & Family Studies at the University of the Western Cape and is passionate about human development in Africa, innovation and the protection of human rights online.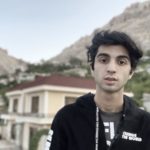 Nojus Saad
Nojus Saad is a 21-year-old multi-award-winning digital health professional from Iraq. He has more than seven years of extensive educational, research, and advocacy experience in gender equality, healthcare, and digital inclusion.

He is the president and chief executive of Youth For Women Foundation, an organization dedicated to gender equality, digital healthcare, and the inclusion of youth and women in marginalized and rural communities of Iraq, India, and France.

Vice Chair of the Partnership for Maternal, Newborn & Child Health (PMNCH) at the World Health Organization (WHO), Nojus represents the institution at high-level global dialogues, including the WHO's 10th Global Conference on Health Promotion and the 24th International Aids Conference as a Digital Health Expert and IAS Scholar.

He is also a civil society leader at the Swedish Institute and a mental health expert at Orygen. He worked with Swedish and Australian agencies to foster national civil society and mental health strategies in the MENA region.
Nojus is the former United Nations Youth Ambassador of the global UN Internet Governance Forum. He also represented the Internet Society and dialogued with governments and technology companies to advance inclusive policies around digital healthcare at the 15th and 16th Annual UN IGF Meetings in Poland.

Nojus is also the senior policy fellow at the Internet Corporation for Assigned Names and Numbers (ICANN), a regional youth ambassador of the International Telecommunications Union, the Kofi Annan ChangeMaker, and a former ambassador of the German Informatics Society to European Policy Makers. He is Reckitt's 2022 One Young World Ambassador at the Manchester Summit, a recognized LGBTQI+ Scholar at ILGA World in Los Angeles, and a gender equality champion at Women Deliver.

Nojus was the leader of the award-winning campaign on Domestic Violence that mobilized more than 550 national civil society, religious leaders, youth activists, and government officials to increase funding for the implementation of domestic violence policy in rural communities across Iraq and India. He is currently leading a complementary national campaign in Iraq on the widespread Domestic Mental Abuse of vulnerable women and children.

Nojus is the recipient of the Diana Humanitarian Award from the legacy of the UK's Princess Diana. He is an alumni leader at the Clinton Global Initiative University and Howard University and is currently pursuing a Bachelor of Medicine and Surgery.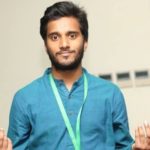 Pankaj Baranwal
Pankaj Baranwal is the co-founder and CTO of Precisely, a startup ecosystem which helps students exponentially improve on their possibilities. His team has connected over 100,000 students to opportunities personalised to their needs and interests. During 2020's COVID-19 pandemic, over 3,000 tutors partnered with Precisely in order to close the gaps of virtual education and digital literacy.

He is also the Director of Maslow Initiative Foundation, a non-profit Section-8 company which aims to ensure that quality education reaches every last student in the world. Through this organisation, Pankaj has been working to uplift the standard of education in community schools in India using Internet-based technologies and services. There are over 100,000 such schools in India and many of these schools provide free education to underprivileged kids in their community.

Pankaj holds a Bachelors degree in Information Technology and Mathematical Innovations from Cluster Innovation Centre, University of Delhi. He has been part of Google's Summer of Code program under Carnegie Mellon University's CMUSphinx and is also an alumni of the prestigious Heidelberg Laureate Forum.

His efforts for transforming school education through the use of technology have also received generous support from the Klaus Tschira Stiftung gGmbH and the Max Planck Society through the AlumNode program.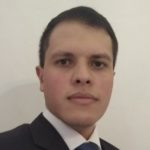 Rodrigo Alexandre
Rodrigo Alexandre is a student at the Law School of the University of the Oriental Republic of Uruguay; He is an aspiring professor of Legal Informatics and Computer Law; member of the Digital Law Center at the University. He currently occupies the role of teaching assistant in Internet Governance, a subject aimed at law students, both lawyers and notaries. Also, he has been selected for the NextGen program of ICANN 67 Cancun, postponed due to the pandemic until 2021.

Rodrigo is a member of Youth IGF Uruguay, a non-profit organization that started its activities in Uruguay in 2016, whose goal is to build capacities and promote training to young people on issues related to Internet governance. Rodrigo is convinced of how important it is to take into account the voices of young people on the Internet, a source of innovation, development and change.

Rodrigo is focusing his career on the study and development of a regulatory framework that protects the internet and all interested parties and the multistakeholder model, especially with regard to liability of intermediaries.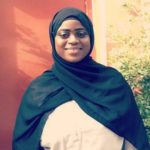 Saffie Bobb
Saffie Bobb, a Gambian Digital Native, has recently completed a BSc. Computer Science Degree at the prestigious American International University West Africa while awaiting graduation.
She is affiliated with the Internet Society (ISOC) since 2016, and her Local Internet Society Chapter as well. She interned at her Local Chapter for seven months in order to positively contribute in its development. She is currently a member of the Gambia National IGF Steering Committee from 2019.

As an IG advocate and Ambassador in her country, Saffie formed a part of the organizers of the local annual IGFs and West Africa IGF hosted in The Gambia in July 2019. She has joined her National Chapter in implementing various projects, including the about to be Community Networks Project in rural Gambia to enhance a free, open, and accessible internet for all thereby bridging the digital divide.
Among the few hats she wears, Saffie is also engaged with Internet Corporation for Assigned Names and Numbers (ICANN) and has been selected as a NextGen at ICANN 65 in 2019. Due to her passion and unending activism in Internet Governance related issues, she was awarded a fellowship to attend India School of Internet Governance in November (InSIG 2019). She is also a recent West Africa School on Internet Governance (WASIG 2020) Fellow.

Saffie's passion is to see an internet ecosystem where the digital divide is bridged. Her personal values are, but not limited to, reliability, loyalty, commitment, open mindedness, consistency, honesty, and security. She loves to travel long distance journeys, doing humanitarian activities, and researching on various trending IG issues and propose sustainable solutions.
Sangh Rakshita
Sangh Rakshita is trained in social science and law. She works as a law and policy analyst with the Centre for Communication Governance (CCG) at National Law University, Delhi. She is a part of the Civil Liberties team which focuses upon aspects of privacy, data protection, surveillance, intermediary liability, content accountability, online free speech, and artificial intelligence. After her graduation from ILS Law College Pune, Rakshita served as a Legislative Assistant to a Member of Parliament.

She is a member of the Youth SIG (better known as the Youth Observatory).

She is interested in understanding the interaction between law and technology, specially in the context of civil liberties. She also has keen interest in the regulation of emerging technologies.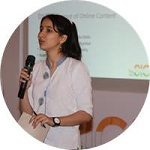 Shradha Pandey
Shradha Pandey is currently pursuing her penultimate year of Law Degree at National Law University, Tamil Nadu, India. She is primarily interested in studying the inter-relation of Sustainable Development Goals and their promotion of Rural development in the digital era. Her interest in the field of internet governance was ignited when she was a fellow at the Fourth India School On Internet Governance 2019 (InSIG 2019) organised at Ecohub, Kolkata, India during 15-17 Nov 2019, Organised by Internet Society Kolkata, supported by NISI; ICANN; APNIC; Facebook; Neustar; ISPAI and APASA. It was absolutely an enriching experience where she interacted with people from diverse backgrounds working from different perspectives in the field of internet governance. After successfully attending InSIG 2019, she has consistently worked with various youth coalitions around Internet Governance such as Youth4IG, Youth Internet Governance Forum, India as an active member. She has been researching on the effect of policies on rural communities especially on women.
She is a member of the Unnat Bharat Abhiyaan national flagship program (UBA) in her University and likes to work towards making internet affordable and promoting universal acceptance in the field of internet governance.

She is a passionate advocate of liberty and seeks to educate, develop and empower the people at grassroots to be agents of change in their communities. In her leisure time, she likes to imbibe skills in trial advocacy, she also likes Debating and discussing Contemporary legal issues around the internet.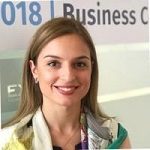 Simona Chaminska
Simona Chaminska is the Product Owner of the SAP Security Team, specialized in designing solutions for critical accesses in SAP Systems and adequate remediation strategies, thus works on developing an application for reviewing logs of Fire Fighter Controllers as part of Emergency Access Management (EAM) process. Her team is part of the Identity Access Governance Hub at Deutsche Telekom IT GmbH, Deutsche Telekom Group. She has genuine interest in exploring the opportunities of framing the right to encrypted communication and internet as genuine human right, thus advocates for increasing the level of awareness and understanding for cybersecurity threats, for every individual.

Simona became the Country Representative of R. North Macedonia in the Global Entrepreneurship Network in April 2018, after coordinating the international activities of the Global Entrepreneurship Week Hungary as part of Young Entrepreneurs Association Hungary (FIVOSZ) in November 2017.
Together with Startup Macedonia, Simona coordinated and organized the Global Entrepreneurship Week North Macedonia 2018 and 2019, broadening the scope of the GEW nationally and integrating great part of the ecosystem. As part of the GEN, Simona represented North Macedonia on the Global Entrepreneurship Congresses in Istanbul, Turkey in year 2018 and Manama City, Bahrain in year 2019.

She actively volunteers in various international organizations that foster entrepreneurship, innovation and global cooperation, such as Global Shapers Hub Skopje, the youth initiative of the World Economic Forum; she is Youth Ambassador of the Internet Society, Internet Governance Fellowship Program Cohort 2020; Marshall Memorial Fellow for the German Marshall Fund Cohort 2020/2021; as well as Professional Fellow for the US State Dept. funded programs. Previously, Simona worked at the Office of the Prime Minister of the Republic of Macedonia, as Adviser for Legal Affairs. She was part of several working groups addressing civil and legal affairs and was awarded with "Young Diplomats Program" at the China Foreign Affairs University of Beijing in July 2015. During Master studies, Simona was International Parliamentary Scholar at the German Bundestag and became assistant to MP Dirk Wiese, attending workshops, political seminars and following the daily job of German Parliament, hence did an internship in the Regional Management Department at the Deutsche Bank AG in Frankfurt. Simona is alumni of "Konrad Adenauer" Foundation, "Robert Schuman" Institute and "Foundation pour le droit continental".

She speaks fluent Macedonian, English, German and Serbo-Croatian, hence has limited knowledge of Spanish and Polish language. Simona currently resides in Warsaw, Poland.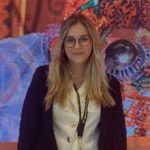 Sofia Valle
Sofia Valle is a student of International Relations at the Federal University of Rio de Janeiro. Since 2018 she has a scholarship in the Graduate Program of the Faculty of Law, in the group Inpodderales, which studies Democracy and Popular Participation in Latin America. For a year she has been studying how technology can be a tool to expand democracy, focusing on the development of Smart Cities, urban planning of cities and GovTech.

In December 2019, she won a fully funded scholarship to participate in the World Youth Forum in Egypt, where she was able to discuss with young people and authorities from different countries important topics about technological advances in the international context, among them: Block Chain: Breakthroughs in the Digital World, Artificial Intelligence Applications and Entrepreneurship and Governmental Institutional Excellence and Digital Transformation.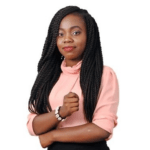 Vallarie Yiega
Vallarie Yiega has completed law school at the University of Nairobi and is currently awaiting graduation in December 2020. Her professional qualifications include; a diploma in revenue administration from the Kenya School of Revenue Administration and is a Certified Professional Mediator accredited by the Mediation Training Institute East Africa. Since 2018, she has worked as a researcher for the Committee on Fiscal Studies that focuses on fiscal policy and development.

Her passion projects are the digital economy, digital literacy and the role of the internet governance in poverty alleviation which have informed her interest in internet governance. She is a Digital Grassroots ambassador and a representative of the Youth Internet Governance Forum movement in Kenya. She is also part of the fair digital business working group organized by German Informatics Society that gathers young people globally to give their inputs on various thematic areas ahead of the annual IGF.
In 2019, she received fellowships from African Network Information Centre (AFRINIC 31, Angola) and the Kenya School of Internet Governance (KESIG). She was also an ICANN 65 Nextgen participant in Morocco. In 2020, she has been selected to be a program ambassador for ICANN 68 and 69 Nextgen participants.

She loves travelling, reading up on Korean history, language and culture.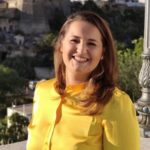 Veronica Piccolo
Veronica Piccolo is a Magister Doctor of Law from the University of Parma faculty of law in Italy. She holds a Master of advanced studies in Competition Law and Innovation from LUISS Guido Carli University and is currently a Ph.D. candidate at Ca' Foscari University of Venice.

After serving as a law clerk at the Intellectual Property and Antitrust Department of the Court of Justice of Milan, she interned at the Cabinet of the Commissioner of the Italian Competition Authority, dealing with national and European public policy development of competition and consumer protection within digital markets.

Her research mainly focuses on digital monopolies and how the dominance of a few Internet corporations distorts the competitive dynamics globally and curbs consumer rights.

She is an artificial intelligence enthusiast, with a profound interest in legal and ethical facets related to the use of algorithms for political microtargeting, demand manipulation and price-fixing cartels.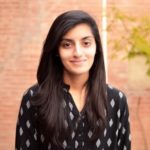 Zara Raheem
Zara Raheem is a development and growth enthusiast based in Pakistan, who has a deep passion for Govtech and digital governance measures. After completing her bachelors in Economics, she has been working towards identifying how policy responses can better cater towards digital disruptions, specifically towards promoting social inclusion.

Zara has experience of inspiring social action, specifically in the fields of Internet governance and advocacy for equitable solutions. She hopes to play a stronger role in anticipating data needs and improving access of resources. Zara is actively working towards exploring the synergies between disruptions and segments of populations that do not have access.

With the IGF and Internet Society communities, she aims to explore why societies overlook the often excluded groups and how, at different levels, we can ensure that responses to disruptions (whether as technological, natural or economic shocks or other crises) are not disproportionate?