Previous Fellows to the IETF
The following fellows attended the IETF 98 meeting in March 2017 in Chicago, IL, United States.
Agustín Formoso (Uruguay)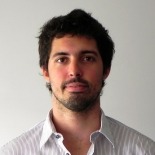 Agustín Formoso is a Software Engineer at LACNIC. He is heavily involved in research work at LACNIC, and was also part of the team that implemented RDAP. He is also involved in the operationalization and deployment activities of LACNOG. Agustín holds a Bachelor of Science degree in Telematics Engineering from the Universidad de Montevideo (Uruguay). He is interested in the REGEXT, SIDR, 6LO and V6OPS working groups and the MAPRG research group in the IETF.
Akanle Matthew Boladele (Nigeria)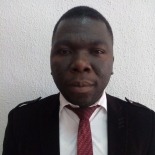 Akanle Matthew Boladele is currently a Senior System Engineer in the Center for System and Information Services (CSIS) at the Covenant University in Nigeria. He is also a System Administrator for the Covenant University Bioinformatic Research Centre (CUBRe) and a Technical Training Lead for the Young Internet Professionals (YiPS) of Nigeria.  He obtained a Bachelors degree in Electrical/Computer Engineering from the Federal University of Technology. Matthew is a Member of the Nigerian Society of Engineers and a Registered Engineer of the Council for the Regulation of Engineers in Nigeria (COREN). His areas of interest include but are not limited to cloud computing, cybersecurity, and IPv6 technologies.
Ana Montoya (Colombia)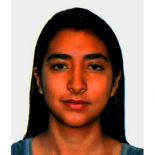 Ana Montoya is an Undergraduate Student in Electronics Engineering and Telecommunications at the University of Cauca. She is currently working on her thesis and has submitted a paper to the IEEE ACCESS Journal titled, 'A YANG-Based Information Model for SDN Management'. It consists of the design of a YANG-based information model to perform configuration tasks in a heterogeneous SDN environment that consider different Autonomous Systems (AS). Ana is passionate about many topics, particularly software defined networks (SDN), network management, gamification (online learning games), and projects that impact society at several different levels.
Brent McIntosh (Grenada)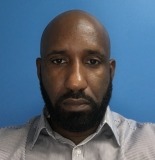 Brent McIntosh is currently the Group Lead for IP/MPLS Operations for Cable and Wireless Communications (CWC), the largest telecommunications service provider in the Caribbean region. In this role, he oversees the operations of IP transit capacity, 3rd Party CDN (Google, Facebook, Netflix, etc.), IXP deployments and IPng. Brent is passionate about IXP deployments and IPv6 technology on a whole. IPv6 deployment in the Caribbean is one of his personal and professional objectives, and as such, he is involved with many communities that are fostering this change such as IPv6 Forum and CaribNOG.
Diego Dujovne (Chile)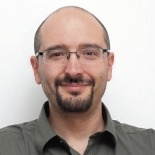 Diego Dujovne is an Associate Professor at Universidad Diego Portales in Santiago, Chile. He is a Returning Fellow to the IETF98, having previously participated in the programme at IETF89 in London. Diego is active in the DETNET and ROLL working groups (WGs), and more recently in the LPWAN WG.  He and the team at his university have developed a LoRaWAN simulator module for OMNET++ and an early implementation of the LPWAN SCHC (IPv6 over LPWAN networks). His working interests are IoT and Deterministic Networks, but he is also quite interested in Content-Centric Networks and Wireless Experimental Platforms. Diego is the Chapter President of the IEEE Communications Society of Chile.
Diego Londoño (Colombia)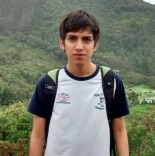 Diego Londoño is a Postgraduate Student at the University of Chile where he is completing the Master of Science (MSc) in Electrical Engineering. He is also a Research Assistant at NIC Chile Research Labs. Diego's work is primarily in the areas of IoT, HTTP2, and application protocols in constrained networks. He is the Past President of the IEEE Communication Society (Comsoc) University Chapter at Icesi University. He is particularly interested in the CORE, 6LO, HTTPBIS, and QUIC working groups in the IETF.
Keolebogile Rantsetse (Botswana)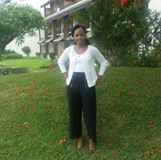 Keolebogile Rantsetse is a Lecturer at Limkokwing University of Creative Technology where she teaches modules such as Fundamentals of Internet Technology, Internet Security and Data Communications & Networking. She is very passionate about research on Internet technologies and cybersecurity, and is also interested in developing and nurturing young minds on emerging technologies. Keo actively participates in meetings such as AFRINIC and AfNOG, and is passionate about fostering the development of the Internet within the Southern African region.  She is hoping to work more and more with girls and women to cultivate their interest in ICT and engineering in order for them to take up roles in male-dominated professions.
Muhammad Sajjad Akbar (Pakistan)
Muhammad Sajjad Akbar is a PhD Student at Bournemouth University in the United Kingdom. His research is centered around wireless body area sensor networks (WBASNs), and he specifically works with MAC and routing protocols while integrating them with Internet of Things (IoTs) devices and networks. Muhammad holds a Master of Science degree in Wireless Networks and Telecommunications from Muhammad Ali Jinnah University (Pakistan) and a Master of Information Technology degree from Barani Institute of Information Technology (Pakistan). He is interested in the 6LO and V6OPS working groups in the IETF.
Samwel Kwamanga (Kenya)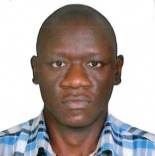 Samwel Kwamanga is the IT Manager for Sanofi East Africa. He holds a Bachelor of Science in Information Technology from the United States International University and a MBA in Strategic Management from the University of Nairobi. He has previously been employed with DHL Global and the International Committee of the Red Cross. He is interested in the HTTPBIS, AVT, and NETVC working groups in the IETF.