Internet Society Fellows to the IETF
This program is currently on hold and we are not accepting the applications until further notice.
Internet Society Fellows to IETF 104
The following Fellows were sponsored to attend IETF 104 meeting in March 2019 in Prague:
Bernice Kibet (Kenya)
Bernice Kibet is an Enterprise Access Engineer at Safaricom Limited, where her role involves building and supporting the enterprise infrastructure utilizing different copper, optical and wireless technologies (e.g. GPON, LTE, WiMAX and P2P). She graduated from Jomo Kenyatta University of Agriculture and Technology with an undergraduate degree in Telecommunication Engineering and holds several professional certifications. Bernice is actively involved with Safaricom Women in Technology (WIT), working on equipping and empowering young women to succeed in technical roles. Her areas of interest include SDN, IoT, and cybersecurity. She is currently following the 6MAN, V6OPS, IPWAVE and MPLS working groups.
Hajar Hantouti (Morocco)
Hajar Hantouti is a PhD student at the University of Moulay in the city of Meknes. Her research centers around service function chaining in next generation networks including SDN and NFV. She is actively following the SFC working group in the IETF, but is more broadly interested in SDNRG and NFVRG. Hajar obtained her Masters degree in Information Systems Security at the University of Ibn Tofail at Kenitra-Morocco. Outside of her professional work, she is involved in several local activities to train women on the use of information and communication technologies (ICTs).
Jeisson Sanchez (Colombia)
Jeisson Sanchez is a Researcher at NIC Chile Laboratory and a Student in Electrical Engineering at Universidad de Chile, where he is part of the Wireless Network Group in the Faculty of Physical and Mathematical Sciences. At NIC Chile (the registrar for .CO), he focuses on operational analysis and deployment of infrastructure solutions. Jeisson is also interested in the development of applications to implement DNSSEC validation from the client side based on RFC 7901. His research interests are DNS (specifically the protocol extensions), AI for big data processing, and IoT applications. He follows a number of different working groups such as DNSOPS, IPPM and LWIP.
Kyemba Kitimbo Ben (Uganda)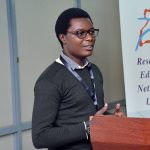 Kyemba Kitimbo Ben is a Network Engineer with the Research and Education Network for Uganda (RENU). His core responsibilities at RENU is to design, build and support the country wide research and education network with focus on IP core operations to deliver differentiated services. He is also a Trainer in the RENU capacity building program in areas such as scalable network design, campus network wireless and network security. Kyemba obtained a BSc in Computer Engineering from Makerere University and holds a Juniper Networks Certified Associate (JNCIA) qualification. He follows the V6OPS and 6MAN working groups at the IETF.
Lucas Bondan (Brazil)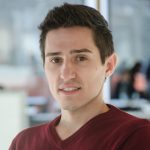 Lucas Bondan is a PhD student in Computer Science at the Institute of Informatics of the Federal University of Rio Grande do Sul (UFRGS). He is also part of the Grupo de Trabalho Ecossistema Federado para Oferta, Distribuição e Execução de Funções Virtualizadas de Rede (GT-FENDE), working as Project Manager. From 2016 to 2018, Lucas was a PhD Fellow in the Department of Information Technology at Ghent University in Belgium. He obtained his BSc at Pontifícia Universidade Católica do Rio Grande do Sul and his MSc at UFRGS. Lucas' research interests include NFV, SDN, network management and services orchestration, service function chaining (SFC), cognitive networks, and wireless communication systems.
Sonam Lhamo (Bhutan)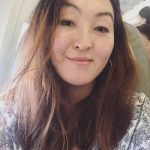 Sonam Lhamo works as a Systems Engineer for Bhutan Telecom Ltd. She holds a BSc in Computer Science from Savitribai Phule Pune University and a MSc in IT Security from University of Westminster. In her currently role, she is responsible for the deployment of core infrastructure for key services such as DNS, email and others. Sonam is actively involved with NOGs across Bhutan, works as a Trainer for BTNOG, and has been an APNIC Fellow. Her research interests are DNS, IoT security, and IPV6 migration and optimization.
Shabbir Ali (Pakistan)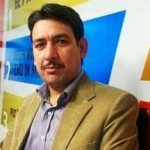 Shabbir Ali is an Infrastructure Engineer at China Mobile Pakistan (Zong-CMPak), where his responsibilities include core infrastructure deployment, performance management, and business continuity/disaster recovery. His research interests are privacy, network resilience, DNS and virtualization. He is very interested in contributing to the DNSOP, 6LO and V6OPS working groups at the IETF.
Thilina Pathirana (Sri Lanka)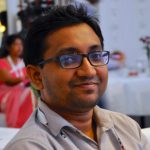 Thilina Pathirana works as a Network/Systems Engineer for Lanka Education and Research Network (LEARN), where he oversees the LEARN Technical Assistance Center where he delivers technical support for member universities. He also serves as a Mentor for fellow engineers on emerging technologies, network security, and IPv6. Thilina obtained his BSc from the University of Kelaniya and a MSc from the University of Colombo. He also holds a number of professional qualifications from the Engineering Council (UK), City and Guilds, and Cisco. He is actively involved with LKNOG, APAN, SANOG, APRICOT, and APNIC.
Vato Chantladze (Georgia)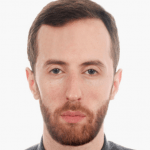 Vato Chantladze is the Enterprise Architect & Head of IT Security at UGT (Tbilisi). His work is focused on deploying next-generation firewalls, advanced IPS, DDoS mitigation systems, security information and event monitoring (SIEM) tools, and multi-faceted data analytics. He leads the delivery of key projects in the public sector, telecoms and financial services industries. Vato is also an Instructor who works with students and tech talent to build capacity across the country as it relates to robust network deployment.