Washington, D.C. – The Online Trust Alliance, an Internet Society initiative with the mission to enhance online trust, today honored U.S. Congresswoman Suzan DelBene (D-WA) and Congressman Jim Langevin (D-RI) with its Cybersecurity, Privacy & Innovation Public Service Award. The two received the award during today's OTA Congressional Staff Briefing of its annual Online Trust Audit.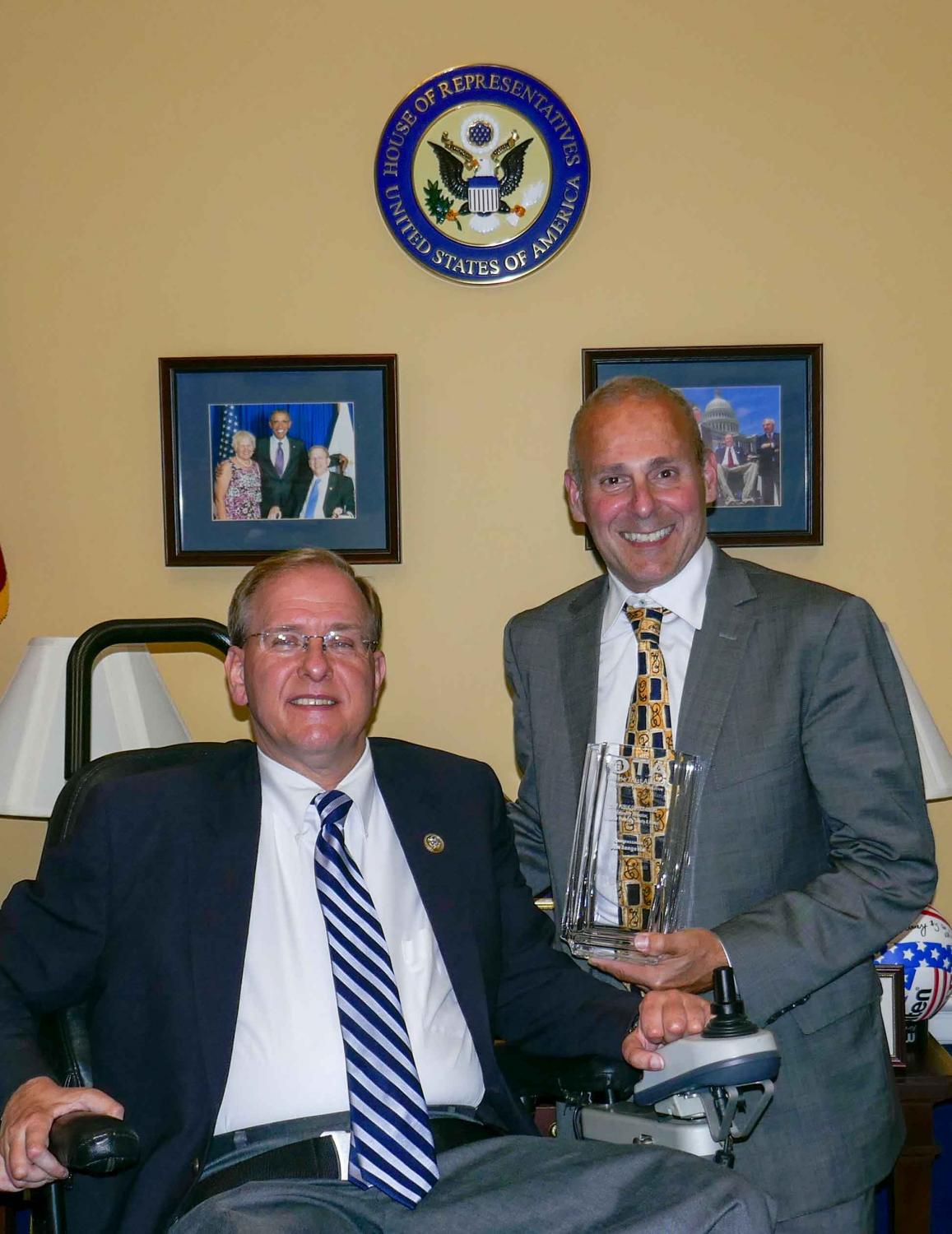 "This award recognizes leaders in the public and private sector for their contributions to advancing tech innovation, security and privacy," said Craig Spiezle, Founder and Chairman Emeritus of the Online Trust Alliance. "This year we are honoring Suzan DelBene and Jim Langevin for their tireless work protecting consumers as new technology is introduced like Internet of Things (IoT) devices while still helping that technology flourish."
OTA honored Congresswoman DelBene for: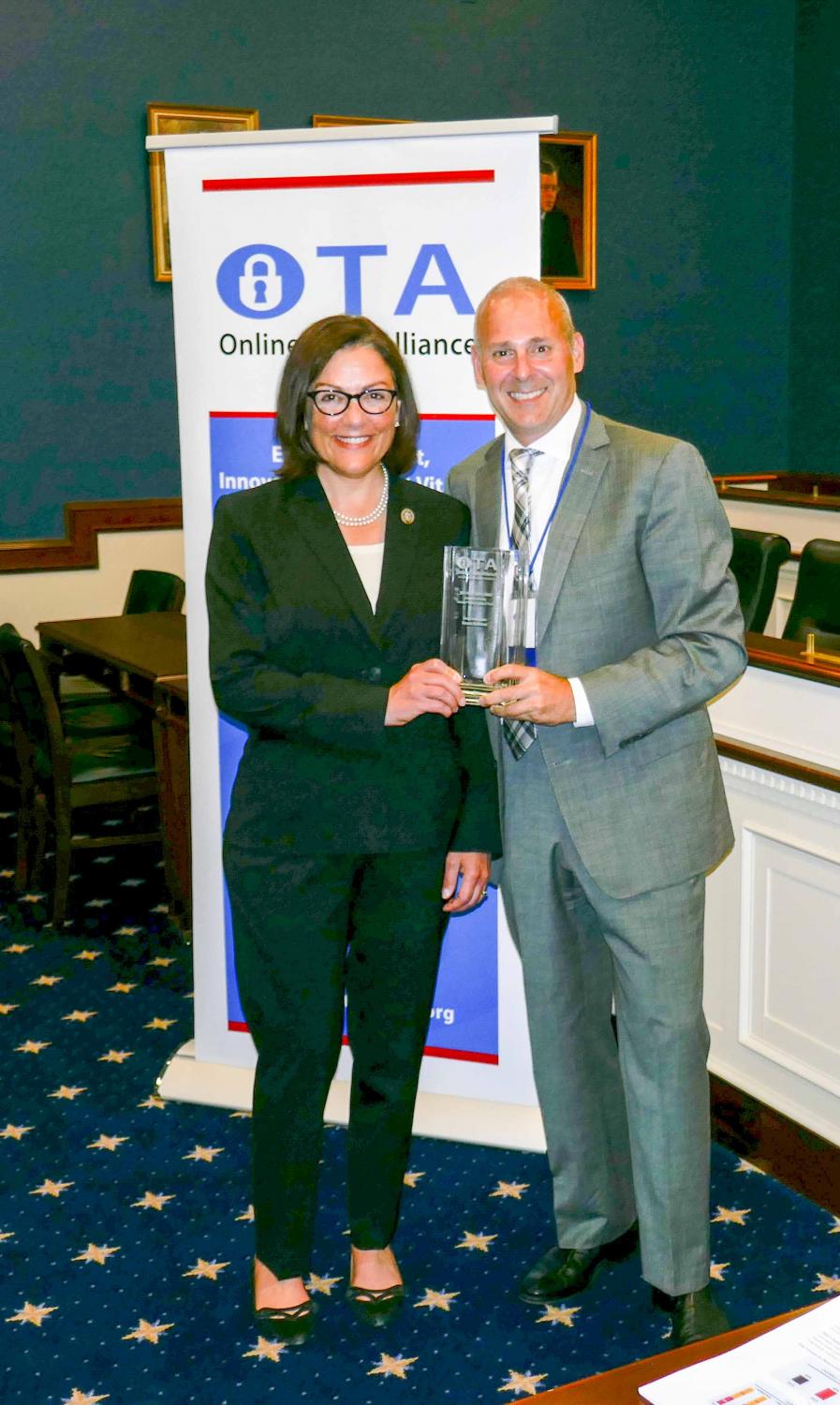 "As one of the few 'techies' in Congress, it's truly an honor to receive the 2017 Cybersecurity, Privacy & Innovation Public Service Award," Congresswoman Suzan DelBene said. "I've sincerely enjoyed working with the Online Trust Alliance on so many important issues – like protecting Americans' digital privacy. While we've made some gains, much more work lies ahead and I look forward to continuing these efforts to protect consumers and support innovation."
OTA honored Congressman Langevin for:
"I am honored to be a recipient of the 2017 Cybersecurity, Privacy, Innovation Public Service Award for my ongoing work with the Congressional Cybersecurity Caucus," said Congressman Jim Langevin. "The Internet is constantly evolving, which is why it's so important for groups like the Online Trust Alliance to help develop flexible frameworks for reducing cybersecurity risk and protecting consumers' privacy. I look forward to continuing my efforts in Congress to work collaboratively across government, industry, and the non-profit sector to increase security while preserving space to innovate."
Past recipients of the OTA Cybersecurity, Privacy & Innovation Public Service Award include Howard Schmidt, who served as special assistant to President Barack Obama for cybersecurity from 2009 to 2012, and Trevor Hughes, President and CEO of the International Association of Privacy Professionals (IAPP). Today's ceremony occurred during OTA Congressional Staff Briefing and dissection of the 2017 Online Trust Audit of the top 1,000 consumer facing websites with congressional members.
About OTA:
The Online Trust Alliance (OTA) is a non-profit with the mission to enhance online trust and user empowerment while promoting innovation and the vitality of the Internet. Its goal is to help educate businesses, policy makers and stakeholders while developing and advancing best practices and tools to enhance the protection of users' security, privacy and identity. OTA supports collaborative public-private partnerships, benchmark reporting, and meaningful self-regulation and data stewardship. Its members and supporters include leaders spanning the public policy, technology, ecommerce, social networking, mobile, email and interactive marketing, financial, service provider, government agency and industry organization sectors.