Washington, DC – Joining Howard Schmidt, White House Cybersecurity Coordinator, Secretary of Homeland Security Janet Napolitano and FCC Chairman Julius Genachowski, the Online Trust Alliance (OTA), today reiterated its commitment to public/private partnership approaches to online security and privacy by supporting the Industry Botnet Group's "Principles to Reduce the Impact of Botnets in Cyberspace".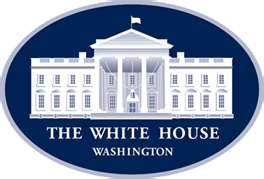 "We have a shared responsibility to commit resources to address the growing threats from botnets, which threaten to undermine the digital economy," said Craig Spiezle, executive director and president, Online Trust Alliance.  "Preserving online trust and confidence needs to be a priority and the adoption of the Industry Botnet Group principles is an important step towards protecting the internet."
OTA is working across the ecosystem to drive the adoption of voluntary codes of conduct best practices and to help develop a process to better coordinate response efforts to address the very real and serious threat of botnets. OTA is a member of the Industry Botnet Group (IBG), is working with the Financial Services Information Sharing and Analysis Center (FS-ISAC) on their most recent effort, the "Joint ISAC Botnet Mitigation Process Working Group," and the Federal Communications Commission's Communications Security, Reliability and Interoperability Council (FCC CSRIC).  These groups are working together sharing recommendations and data to counter the threats and risks associated with botnets.
Addressing the botnet threat globally, OTA has published several recommendations to curb the spread and damages from botnets.  Key components include email authentication to aid in the detection of botnet-laden emails; browser upgrade and application auto-updating to reduce device vulnerabilities with enhanced user warnings; server security reducing web site exposure to security and privacy threats; and best practices to help secure the advertising and interactive marketing supply chains  from malvertising, which has been a major distribution channel of botnets and malware.  These efforts have been championed by a broad group of OTA members including Agari, American Greetings Interactive, Constant Contact, High-Tech Bridge SA, Internet Identity, Kindsight, MarkMonitor, Microsoft, PayPal, Public Interest Registry, Return Path, Secunia ApS, Symantec, Twitter and others. 
 "Today is an example of the importance of using self-regulatory efforts to help improve the safety and performance of the internet," added Spiezle. "Results can only be achieved through a commitment of resources by both the public and private sector to aid in the detection, prevention, remediation and recovery from these threats and by users adhering to safe computing practices."
About The Online Trust Alliance (OTA)
The Online Trust Alliance (OTA) is a member-based non-profit representing the global internet ecosystem – including the public and private sectors. OTA's mission is to develop and advocate best practices and public policy which mitigate emerging privacy and security threats while enhancing online trust, innovation and the vitality of the digital economy.  OTA is committed to protection of critical infrastructure, balanced legislation and data protection through the promotion of best practices, benchmark reporting, and self-regulation.  For more information, visit: https://otalliance.org