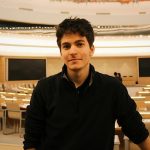 Arthur A. de Menezes (Brazil)
I am an IT and Law Student, an intern at a Judge's Chambers at my state's Audit Court, and an intern at a company that provides business intelligence solutions for legal departments. I am also part of an international movement to include Youth in discussions regarding the digital world at the International Telecommunication Union (the UN's specialized agency for information and communication technologies) and in other tech-related projects.

My project idea is to make governmental services open source, to increase transparency and security.

When I am not researching on the Internet, I am playing some games or programming something.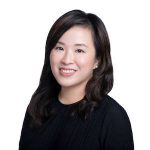 Carissa Ng (Hong Kong)
I am the Government Affairs Project Coordinator at the GSMA, an organization representing the interests of mobile network operators worldwide, where I am responsible for providing support to our members in Asia-Pacific's Island Nations, including the Maldives and Pacific Islands. I earned my Bachelor of Arts in Political Science and History at Ryerson University, Canada.

During the fellowship, I want to focus on accelerating digital inclusion for women and addressing the perception of women using mobile technology.

When I am not at my desk, you can find me in a dance studio breaking down a few moves or learning new languages!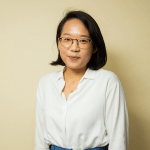 Christy Tsang (Hong Kong)
I am an Anthropology and Public Policy graduate with five years of experience working in the public and private sectors. Currently, I am working as a Researcher at Third Bridge, focusing on Technology, Media and Telecom related investment research for institutional investor clients. Prior to this role, I worked for various public organizations such as Oxfam, the United Nations Development Programme and the HKSAR Government, primarily involved in research and project management.

My project idea for this program is related to data management practices amongst Small and Medium Enterprises (SMEs) in Hong Kong…
I am hoping that this project can shed light on current data management practices, as well as best practices and policies which can adopted to strengthen data security and privacy.

When I am not working, I am usually reading, wandering around museums and art galleries, or hiking in the beautiful hills of Hong Kong.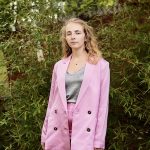 Daniela Mallarino (Colombia)
I am a social researcher at Hiperderecho Libertad + Redes, an NGO located in Peru that advocates for Internet rights, gender justice, and privacy online. In my current role I support projects related to youth and Internet access, the challenges faced by teachers delivering online classes, and the harmful consequences of online gender-based violence. I am originally from Colombia and I am completing a Specialist co-op in International Development at the University of Toronto.

My project for this fellowship is to understand the causes and harms of gender-based violence online, especially in the Latin American context. I want to explore the intersections between gender, language, and context to mitigate the risk of experiencing violence through digital platforms…
I believe the Internet should be a safe space for everyone to express their identities and interests.

I am an avid birdwatcher (I've identified 172 species this year) and I enjoy reading, dancing, photography, and spending time in nature.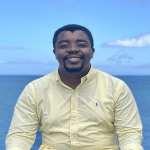 Dieudonné I. Munganga (DR Congo)
I am a Master's student in Computer Science at the University of Cape Town where I specialize in Internet Performance Measurements. During the pandemic, I worked as a Research engineer intern at AFRINIC, the Regional Internet Registry for Africa. I focus now on data visualization and analysis, and have also done some software development in the past.

My project idea for this fellowship aims to run Internet Measurements in low-income communities' networks in order to deliver insights into the peculiarities of Africa's Internet.

I am always keen on a hiking plan, soccer, video gaming and coffee fueled discussions. Lately, I started writing French tech articles on my blog.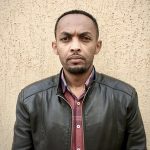 Henok Sisay (Ethiopia)
I am an IT project manager and a consultant at a local tech firm based in Addis Ababa. Primarily, I provide Tech-Support for the Internet Society in Africa where I help the team in some of its interesting regional projects. I am a Bachelor of Science graduate in Networking and Data Communication, and a Master of Science graduate in Information Science. I am also an AfNOG-18 fellow and a tech enthusiast with more than 12 years of experience.

Community engagement wise, I am the current secretary of the Internet Society Ethiopia Chapter, and a co-founder of EthNOG.

Outside tech, I enjoy my Ethiopian coffee and a simple walk.
Ibrahim Ola Garba (Nigeria)
I am a form teacher at Educare Academy where I teach grade 5 basic science, physical health education, and also prepare learners for the National Mathematics Competition (NMC). I am a graduate of Materials and Metallurgical Engineering from Ahmadu Bello University Zaria and a Google certified IT Support Specialist with a keen interest in solving large societal problems using technology. I am passionate about affordable and accessible Internet for social and economic development.

My project idea for this fellowship is building a wireless community network for the creation of affordable and accessible Internet in Kaduna, Nigeria.

When I am not in working, I enjoy video games, books, volunteering, and quiet times.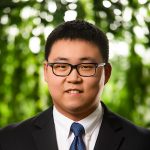 James Paek (United States of America)
I am a corporate manager and Co-Founder/Vice-President of Advocacy at the #DearGovernment Organization, a global non-profit that advocates for a non-manipulative, open Internet. For the past 20 years, I have dedicated my time to volunteering, advocacy, and activism for many organizations from Amnesty International to Junior Achievement Inc. Also, I have served as Board of Directors for InventSTEM and advisor to Caux Forum. My background in diversity and inclusion helps me prepare for global leadership and the future of technology. As a lifelong learner, I continue to learn about new ways to improve society, including the Internet. Curiosity is vital for me to prepare for uncertainty.

My project idea for this fellowship program is about how to achieve an open internet through resources and toolkits provided by the Internet Society…
that provide guidance for people to draft legislation in their home country to prevent internet shutdown and harming digital rights and privacy.

In my leisure time, I play video games and follow current events to stay up to date on the news.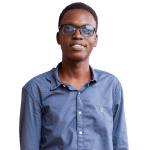 Malick K. Alassane (Benin)
I am enrolled in a Master's program in Cyber Security. In addition to this field of study which is my calling, I have a keen passion for Project Management. My daily routine consists of working on the Domain Name System, Web Development, Internet Network Measurement and Internet Security. I allocate a large part of my time to community service with the unique purpose of having an open Internet and safer access. Thanks to my technical skills in Internet-related fields, I actively contribute to open research projects whose main aim is to improve Internet Security and Resilience in Africa.

For this fellowship, my project is related to Internet measurement and more specifically DNS Server Security in Africa.

I love traveling, exploring and discovering new cultures and making new friends.
Melda Gurakar (United States of America)
I am a technologist specializing in the intersection of digital rights and emerging technologies. I have worked on a number of early stage product teams addressing censorship, privacy and online safety issues. I currently lead Policy for Patio, an emerging social media company.

As part of my project idea, I will interview startup Trust and Safety operators to build a knowledge base around the safety issues early stage companies face, and provide tactical strategies to operators navigating these challenges.

I am a graduate of Harvard College and am currently based in the Washington DC area. I enjoy coffee, comedy and traveling in my free time!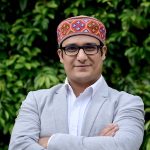 Nitish Chandan (India)
I have recently finished my Master's degree in Public Policy from Lee Kuan Yew School of Public Policy, National University of Singapore. I research the intersection of technology, law and policy with special focus on governance of emerging technology and online platforms. I have also trained as a computer science engineer and lawyer, with a deep interest in regulation and content policy. I continue to research areas such as child sexual abuse material (CSAM), non-consensual pornography, online enabled trafficking and Internet rights.

My proposed research idea for the fellowship is exploration of technological and policy solutions to non-consensual content on platforms, specifically non-consensual pornography and synthetic media…
I strongly believe in the potential of Internet platforms to serve as democratic modes of expression for the global population. At the same time, I am a strong proponent of standardization of certain basic norms of operation for platforms that mandate no tolerance against CSAM and non-consensual content.

When I am not talking tech, law or policy, you can find me playing an instrument or writing a song.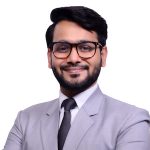 Pranav Bhaskar Tiwari (India)
I manage the program on Platform Regulation and Encryption at a Delhi-based Tech Policy Think Tank, The Dialogue. A lawyer by training, I am studying Diplomacy at the Indian Society of International Law.

I love human rights, and am married to tech law and policy. Enjoying the best of both worlds, I now work on technological enablement of human rights and currently focus on end-to-end encryption tech and its interaction with human rights and national security, which is the highlight of my Fellowship project too.

Beyond work, I study Karate, read Urdu poetry, and while my day away by abstracting ethical dilemmas.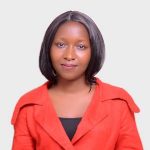 Rebecca Nanono (Uganda)
I am a co-founder at Shetechtive Uganda, a social enterprise that empowers girls to use technology tools such as the Internet. Following the school lockdowns in Uganda due to COVID-19, Shetechtive Uganda has been active in developing electronic education continuity interventions. My background is in Information Systems and I am especially interested in education technology. I am passionate about girls' education.

My project idea for this Fellowship is to create a pilot for revolutionary Internet-powered classrooms for public schools in Uganda with the purpose of developing a policy for Internet learning.

My hobbies are reading and writing books.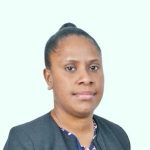 Susan Garae (Vanuatu)
I serve as the Executive Secretary & Administrative Officer at Vanuatu Internet Governance Forum secretariat, which is part of the global Internet Governance Forum, a multistakeholder platform that facilitates the discussion of public policy issues pertaining to the Internet. My background is in management and Information Technology, and I work with various management teams, and communities across Vanuatu.

The project I will work on during this fellowship is focused on building community-sustainable Internet connections in the remote communities of Vanuatu.

I belief life is very brief, hence whatever good we can do for our communities, societies, or our country, we should all do it whole-heartedly and joyfully.
I enjoy learning new things and am constantly embracing learning every day. When I am not consumed with work, I spend time gardening or weaving.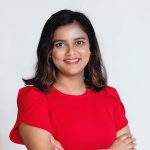 Zayan Faiyad (Bangladesh)
I am a founding team member at Harvard Square Lab, where I support business development for tech-enabled social enterprises spread across the US, Zambia and Bermuda. Previously, I worked in operations and investment support at a $600M US venture firm. I received a Bachelor of Arts in Economics from Harvard University.

Through this fellowship, I hope to launch an initiative that aligns stakeholders in the startup and regulatory policy industries within emerging economies to identify best practices for responsible innovation for digital technologies.

Outside of work, I dabble in writing standup comedy skits and drinking copious amounts of coffee.