Abdulrahman Abotaleb (Yemen)
I am an ICT engineer, a journalist, and a digital rights activist from Yemen. I am the Editor-in -Chief of the Yemen Science Network, a platform focused on science and technology news and research. I was also the vice president of ISOC-Yemen.

Through my combination of experiences, I understand the fears and priorities of internet multistakeholders—knowledge that comes as a result of my long history of work for the government, private sector, civil society NGOs, and academic sector. I am familiar with Internet governance issues and policies and deeply engaged in such activities, events, and initiatives, especially in the MENA region.
I believe that the Internet is a network that makes life easier and knowledge closer. It somehow keeps the world united, so the Internet should be one safe and open network for all people, no matter what.

My life is a tapestry of curiosity and storytelling. I like to travel, to discover new places, to meet new people, and to know other cultures because I believe that there is a teacher among every two persons I meet in my life. I am a father, a son, and a husband, and If I have free time, I love to spend it with my family.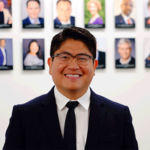 Alan Ramírez García (Peru)
I'm a telecommunications and ICT policymaker and a university lecturer in Lima, Peru. My central experience and interests involve broadband development policies, meaningful connectivity, Internet governance, and innovative mechanisms to address digital gaps.

My background is in telecommunications engineering. I hold a master's degree in telecommunications engineering and a master's in government and public policy from the Pontifical Catholic University of Peru.

Since 2022, I have been an appointed member of the United Nations Internet Governance Forum Multistakeholder Advisory Group.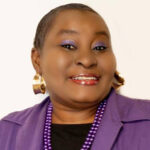 E. J. Alawode (Nigeria)
I'm a passionate communications expert who can't get enough of the latest digital transformation trends. As a project manager, I deliver projects on time and within budget, using fantastic methodologies like agile, waterfall, and design thinking to lead cross- functional teams.

But there's more! I thrive when it comes to client support, regularly tackling complex issues and consistently exceeding expectations. Did I mention I'm also pursuing a communications doctoral program? I'm diving deep into researching digital literacy and women's empowerment.
When I'm not busy sharing actionable insights and presenting my research, you'll catch me as a director at Women Who Code, empowering women in tech. I'm a digital changemaker on World Pulse, spreading the power of technology far and wide. And hey, I teach or network during my leisure because why not? Let's have some fun!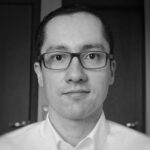 Everton Teles Rodrigues (Brazil)
I am a journalist currently serving as an Expert Advisor to the board of CGI.br at NIC.br, where I am part of a dedicated team supporting specialized subjects related to Internet policy and governance. My focus areas include meetings and processes involving Internet Corporation for Assigned Names and Numbers (ICANN), Latin American and Caribbean Network Coordination Centre (LACNIC), Internet Governance Forum-related Multistakeholder Advisory Group (IGF MAG), IGF Regional and National Initiatives (RNIs), the Latin America and Caribbean regional IGF (LACIGF), and the International Telecommunication Union (ITU). Prior to this role, I had a decade-long career in NIC.br's dynamic communications department and pursued my MA in Science and Culture Communication, which included mapping the Internet Assigned Numbers Authority (IANA) Stewardship Transition.
I strongly believe that the Internet remains an ever-evolving technology, and that we have a responsibility to shape it according to our diverse needs. Silence can be valuable but may result in others dictating the Internet's course.

During my downtime, I enjoy repairing things at home and exploring music from around the world.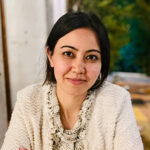 Farah Lalani (Switzerland)
I'm currently the Global Vice President of Trust & Safety Policy at Teleperformance, where I help companies define, improve, and enforce their platform policies and community guidelines; prepare for upcoming digital regulation; and create a safer environment for their users and advertisers through content moderation and other trust and safety services.

Prior to this role, I started the Global Coalition for Digital Safety at the World Economic Forum, where I was responsible for driving collaboration between government, civil society, academia, and business on issues of online safety. This included developing a set of digital safety principles, taxonomy of harms, and risk assessment framework. I have a particular interest in how platforms can take proactive steps to protect their most vulnerable users, including children, especially as new technology adoption is accelerated.
When not engaged in these issues, I enjoy walking my dog Momo, trying new restaurants, and planning my next trip.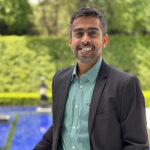 Hemant Shivakumar (India)
I'm a Strategic Response Policy Manager at Meta and am based in Gurgaon, India. My role involves responding to on-platform risks and issues stemming from high-profile civic events, regulations, complex geopolitical crises, or elections, as well as working with stakeholders to coordinate efforts improving user and platform integrity and safety.

I developed my early interest in technology as an engineer before transitioning to geopolitics and regional policy analysis, where I have worked for almost 12 years in operational and advisory roles in the public and private sectors. I believe the ongoing shifts in technology are momentous and am keen to collaborate on problems that can positively shape technology, policy, and society.

Outside of work, you can catch me unwinding with tennis and short distance running, board games, or binging on horror films.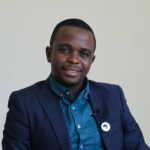 Joseph Bishi (Zimbabwe)
I am a digital transformation strategist, execution specialist, and an accomplished community networks champion. I am the founding chairman of the Zimbabwe Community Network Initiatives (ZCNI) and the innovative Murambinda community network.
The Murambinda community network, commissioned by the Zimbabwean Minister of ICT and Courier Service as the first of its kind in Zimbabwe, has earned local and international recognition as a last mile solution to connect the unconnected and has been adopted as a national model.

I was a key organizer and host of the Inaugural National Community Network Conference in December 2021. The conference had 44 participants trained across provinces in establishing community networks.
I have an insatiable appetite for learning. I believe in the development of the whole being to unlock and encourage individual and societal potential, the advancement of the younger generation, and eventually, the sustainable improvement of humanity.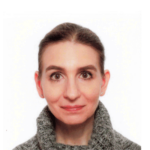 Kim Ochs (Germany)
I'm an education entrepreneur and educator based in Germany. I'm especially interested in the future of learning and work and in exploring how to leverage educational technologies to increase access to lifelong learning, foster new pathways to employment, and create new multigenerational learning communities.

My work in online learning and international education has spanned a variety of roles over the last decade, from working in higher education teaching graduate studies in leadership, to consulting with learning and development teams and education entrepreneurs, to conducting research for education policymakers.

I have a background in technology, finance, and international development, having worked in technology private equity and with global NGOs and organizations, including the United Nations and Commonwealth Secretariat.
When offline, I enjoy hiking, cooking, reading plays, and going to the theatre.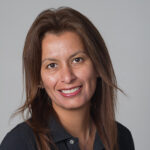 Patricia Adriana Vargas-León (United States of America)
I am a fellow in the Information Society Project at Yale Law School. I was previously a fellow at the European Summer School on Internet Governance (Euro-SSIG) and the South School on Internet Governance (SSIG).

I conduct research from a triple perspective—law, policy, and technology—and use diverse methodologies within the fields of Internet governance, cybersecurity, and the law of the sea. My research focuses on the privacy violations caused by the misuse of metadata, extreme forms of government control over the Internet infrastructure, network neutrality, international law, and the study of parallel policies between the law of the sea and cyberspace. My doctoral dissertation explores governments' attempts to "shut down" the entire Internet in democratic and non-democratic regimes. Furthermore, I have twenty years of expertise in international law.
I am a former consultant within the United Nations' Division of Ocean Affairs and Law of the Sea from the United Nations (DOALOS) and a former Google Policy Fellow. Before my academic career, I worked as an attorney for the private sector for nearly ten years.

I hold a Ph.D. in Information Sciences and Technology, an M.S. and an MPhil from the School of Information Studies at Syracuse University, and a law degree from the Pontifical Catholic University of Perú.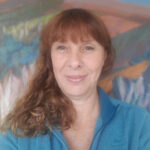 Roxana Bassi (Argentina)
I am an information systems and telecommunications engineer with 35 years of experience in the field of ICT for development. Currently, I lead the technical area of the Association for Progressive Communications (APC), a global civil society organization that works at the intersection of tech and human rights.

I have worked across sectors and within various countries, including post-catastrophe and post-war locations. I focus on how technologies can enhance people's lives.

Besides tech, I love water sports and activities, plus science fiction, gardening, and hiking. In my work, I am currently passionate about the gamification of tech and future thinking scenarios methodologies.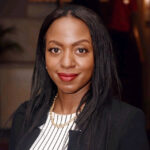 Shamira Ahmed (South Africa)
I am the executive director of the Data Economy Policy Hub (DepHUB). The DepHUB is the first data economy policy, sustainable digital development, and responsible artificial intelligence (RAI) governance think-tank founded by an indigenous African woman in South Africa. It's also a founding partner of the South African AI Association (SAAIA).

I am the founder of the Artificial Intelligence for Circularity Exchange (AI4CE), a public platform promoting open debate and interdisciplinary perspectives on AI and the just transition to the circular economy in sub-Saharan Africa (SSA).


I am a policy entrepreneur, experienced quantitative economist, and interdisciplinary policy and research specialist with proven expertise in providing technical assistance to policymakers and regulators in SSA. This includes co-authorship of public interest regional knowledge products such as the "African Union (AU) Commission's Data Policy Framework".

I advocate for building and empowering partnerships, promoting just data value creation, and encouraging holistic anticipatory RAI governance to support structural economic transformation for an African Society 5.0.

I enjoy listening to lo-fi jazz music, baking, and making hand-made embroidery when I'm not working.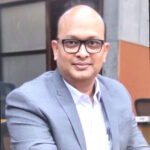 Shubham Saran (India)
I am the general manager at National Internet Exchange of India (NIXI) and based out of Delhi, India. NIXI is a not-for-profit entity and a leading global organization in the Internet governance space.

I have over two decades of experience in the technology and telecommunications industries. At NIXI, I oversee the business operations, including the development and implementation of policies, procedures, and systems to ensure the efficient functioning of the Internet exchange, ccTLD (.IN and IDN) Registry and National Internet Registry (IPv4 and IPv6).
With community support, I served as an elected member of The Number Resource Organization (NRO) Number Council (NC) from the Asia-Pacific region for a two-year term (Jan 2021 – Dec 2022).

I am focused on continuing my work and contribution in the field of Internet governance, stakeholder management, capacity building, the multilingual Internet, and addressing various digital divide issues at the national and global level.

On the personal front, I love traveling with my wife and son and expanding my network.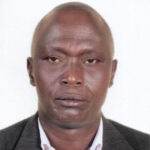 Silver Francis Oonyu (Uganda)
I am Silver Francis Oonyu, a teacher of blind children in Uganda. I hold a Master of Education in Special Education from the University of Pittsburgh, Pennsylvania, USA.

If I am interested in anything, then it must be technology for the blind. I am convinced that even the blind can access the electronic environment. Given the current advancement in technology, the blind—particularly those in the rural parts of Uganda, East Africa and Africa—will be able to participate in the development of their communities across all political, social, and economic spheres of life.

So, in 2014, I founded the Silver Memorial Inclusive Learning Center, the first of its kind in Soroti, Uganda, in order to implement inclusive education.

Otherwise, I love to play music, act in plays, and dance during my free time. I play the Akongo (thumb piano) and with it pass the message of love of man by fellow man to make the world a better place for all. I thank you.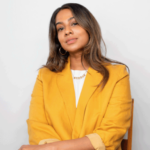 Simona Devi Ramkisson (Canada)
For the past decade, I have focused on fostering community building within the open Internet and free knowledge movements. As the Senior Manager of the Community Development team at the Wikimedia Foundation, I oversee a group of skilled community engagement specialists and instructional designers. Together, we provide training and leadership development opportunities that empower volunteers to contribute to free knowledge projects, such as Wikipedia.

My work centers around supporting volunteers in the free knowledge movement and ensuring their contributions are recognized and valued. By fostering community collaboration and providing meaningful experiences, we can ensure that access to knowledge is a reality to everyone.

In addition to my role at the Wikimedia Foundation, I am a community-based digital literacy facilitator in Toronto, Canada.
Working with youth-serving organizations, my goal is to empower young people with the capacities to navigate online spaces safely and effectively.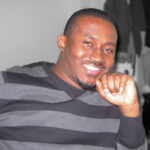 Souma Badombena-Wanta (United States of America)
I am a telecommunications professional, technologist, and IT practitioner working in the computing and communication tech industry. Currently, I am a software systems engineer at Intel; as a connectivity systems engineering lead, I plan and deliver computing connectivity platforms, products, and solutions through development, implementation, and integration.

I have a background in systems engineering combined with technology management, strategy and innovation leadership. I aim to enhance peoples' lives by advancing ICTs to support connectivity and communication.

My interests include telecommunications systems, networking and connectivity applications, mobile and wireless communications, the Internet of things, ubiquitous computing, smart products and systems, digital transformation, and ICT innovation and integration.
I participate in technical community activities as a volunteer or industry member. And I keep abreast of new developments and innovations through involvement in various professional societies and technical bodies and committees. Embracing the Internet and understanding its various aspects in order to improve our society has been a long-term goal and pursuit of mine.

Outside of work, in my free and spare time, I try to strike a balance by engaging in various hobbies such as reading, running, hiking, traveling, and volunteering. I also take a keen interest in arts, aviation, and architecture.
Disclaimer: The Internet Society reserves the sole right to decide if an applicant proposal meets the eligibility requirements.
Image credit: ©Frederic Courbet/Panos Pictures