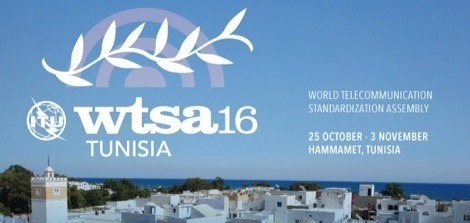 WTSA is the primary meeting of the ITU Telecommunication Standardization Sector (ITU-T). While WTSA is a non-treaty level conference, the recommendations and resolutions that are approved shape the future direction of the Telecommunication Standardization Sector and can set new precedents that the ITU can later reference for an even more expansive role.
It is important that the four-year work program defined at WTSA-16 does not in anyway conflict with or duplicate the work done elsewhere in the Internet ecosystem nor expand the scope and mandate of the ITU.
The WTSA event is now over. For a view on what happened at WTSA-16, please view:
Blog posts:
Additional resources:
Policy Briefs (available in English, French and Spanish):
Internet Society Activity
As a Sector Member of the ITU, the Internet Society had a team on the ground in Tunisia participating in discussions and reporting on activities. Read more about public policy. You can also track activity about the overall WTSA event using the hashtag #ITUWTSA on Twitter and other social networks.