Speakers and Panelists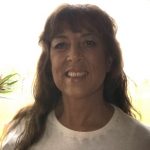 Nic Bidwell
Adjunct Professor, International University of Management, Namibia
Nic Bidwell has over 15-year's success in rural community-based tech design in the global south, related to her research in the field of Human Computer Interaction (HCI). Her work with rural inhabitants of Argentina, Australia, India, Kenya, Indonesia, Mexico, Mozambique, South Africa, Namibia and Uganda, including indigenous groups, is sensitive to local meanings about community, innovation, inclusion, identity etc. In academia, Nic is known for catalysing new directions in HCI e.g. initiating the first indigenous-led digital design panel (2008), first publications about decolonalism (2015) in the ACM and co-founding AfriCHI, the African ACM conference on HCI. Nic also received IFIP's inaugural award for Best Contribution to Social and Economic Development with Zenzeleni's Jay Siya. This reflects how her research links to real world practice Nic's work in seeding, mentoring and researching about Community Networks (CNs), began in 2009 when her insights from living in Eastern Cape, South Africa led to installing Wi-Fi between three headmen and then, with the local relationships she made in the next 3-years, she set the stage for Zenzeleni Networks through locally-based design of solar charging stations and local content sharing and capacity building. She promoted CNs when she moved to Namibia in 2014, supported an NGO's rural Wi-fi and mentored a student to start a CN in a village near her home. In 2016, as co-founder of AfriCHI conference in Kenya, she provided the site for the first African Summit on CNs. In 2018 she assisted Afchix's Women Connect bid for women-driven CNs. Since 2014, Nic has run various workshops for CNs, including some that target women in CNs and some that bridge between academia and practitioner experts. She is currently managing and mentoring an APC project to seed a CN amongst the Ju|'hoansi people of the San indigenous group, starting with an solar-powered offline social network. Her APC study of six CNs around the world, drew on her HCI expertise, record of socially impactful tech design and empathy with rural life.
Currently, Nic is Adjunct Professor at the International University of Management, Namibia and has short term research contracts at University College Cork, Ireland and University of Northumbria, UK. She is Australian and British, but has lived in Africa for as long as she has lived anywhere else.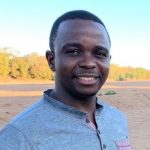 Joseph Bishi
Project Implementer, Zimbabwe Community Network Initiative
Joseph Bishi is a Zimbabwean born young man raised in Murambinda growth point. He is passionate in working with communities in bringing digital community intervention developments through a bottom-up approach in building self-sustaining community networks and promoting the development of relevant local content in edifying community needs. He started this through community engagement and then capacity building to local community through computer literacy development to empower and give room for the appreciation of ICTs since 2004. With support from Internet Society, he is currently the Project Implementer in the building of a 40km radius Community Network with Murambinda Works connecting schools, government offices and nurses training school in Buhera District. He has participated in 3 internationally organized African Community Networks Summit by Internet Society in the past 3 years as a speaker and Secretary for the Organizing Program Committee of the 2018 and 2019 Summit. He participated in various Internet Governance forums which are organised nationally in Zimbabwe.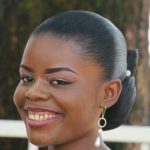 Armant Chako
Senior Research Coordinator, Ensemble Pour la Difference
Armant Chako is a senior research coordinator at Ensemble Pour la Difference. She was born and brought up in Bukavu/Eastern, Congo. Chako is currently leading and conducting research on technological usage statistics and impact measurements. Combining education in journalism and research. She has since worked as junior journalist at a local Radio station to promote women empowerment and gender equality. Because of her passion for technology and communication, Ensemble Pour la Difference has appointed her as one of the members of the community network and as a lead of Pamoja Net within the APC (Association for Progressive Communications). Please email [email protected] or go to ensemblepourladifference.org to contact Armant.
Katie Drew
Emergency Lab Manager: Communicating with Communities
Katie currently works in UNHCR's Innovation Service with a specific focus on communicating with communities and UNHCR's Connectivity for Refugees initiative. Over the past 12 years, Katie has worked across a range of humanitarian responses to forced displacement in Africa and Asia.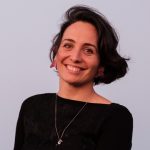 Sol Luca de Tena
CEO, Zenzeleni Community Networks
Sol Luca de Tena has spent her life living and working between South Africa and Spain, and calls both countries home. She has over a decade of experience in strategic project management within technology development, capacity building, innovation entrepreneurship – with a focus on utilizing technologies to address environmental and social challenges. She develops collaboration networks between often diverse interests, including communities, academia, industry and administration, and shapes projects that respond to critical needs. Sol is passionate about creating positive, meaningful change through equitable, sustainable interventions. She is currently the acting CEO for Zenzeleni community networks not-for-profit company in South Africa, as well as the vice-chair for the Internet Society's global Special Interest Group in Community Networks.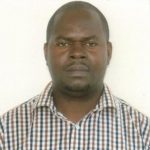 Jabhera Matogoro
Assistant Lecturer, University of Dodoma and Founder, Kondoa Community Network
Jabhera Matogoro holds MSc in Computer Science from the University of Dodoma and BSc in Computer Science from University of Dar es Salaam. Matogoro has submitted his PhD in Telecommunications Engineering for the examination at the University of Dodoma. He has attended six months research fellowship at Indian Institute of Technology Bombay (IIT Bombay) in India undertaking research project on rural broadband using television white space technology. Jabhera Matogoro has attended several local and international technical workshops.
He is the founder for Kondoa Community Network in Dodoma, Tanzania. He has more than 10 years experience in the ICT industry in Tanzania. Jabhera Matogoro joined the University of Dodoma in September 2009 as Computer Programmer/Systems Analyst I and later was recategorized to the teaching position as the Assistant Lecturer at the College of Informatics and Virtual Education in the year 2012. Matogoro is married to Pendo Mseti and blessed with four children.

Michuki Mwangi
Senior Development Manager for Africa, Internet Society
Michuki Mwangi joined the Internet Society in April 2008 as Senior Education Manager working with the Education team to promote Internet growth and sustainability in the developing world. Michuki has long been active in the African and global Internet communities, having been centrally involved in key infrastructure developments, technical coordination activities, and policy-making forums.
Before joining ISOC, Michuki was an Internet technology consultant. He previously served as the Administrative Manager at the .KE registry (KENIC) and serves as president of the African Top Level Domain (AfTLD) Association and Chief Technology Officer (CTO) of the Kenya Internet Exchange Point (KIXP), both in a volunteer capacity. He facilitated the anycast deployment of the .COM, .NET, F, and J root servers in Kenya, as well as other key infrastructure deployments in Africa. Read full bio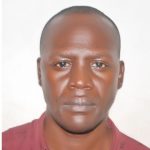 Benson Olobo
Technical Manager, BOSCO Uganda
Bachelor of Electrical Engineering background, several years of experience in Computer Systems Administration and Network administration. Several years of workshop experience prototyping and building Hardware/Software electronic devices, Several years of designing and Installation of Solar Powered/Battery powered Systems. Experience working with Community Network (BOSCO Uganda).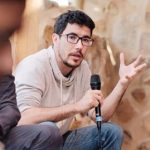 Carlos Rey-Moreno
Local Access Policy and Regulation Coordinator, Community Networks Project, APC
Dr. Carlos Rey-Moreno is a telecommunications engineer with a background on development studies. Carlos has been involved in rural connectivity projects in underserved areas for more than ten years, initially with the EHAS Foundation in Latin America, and more recently as one of the founders of Zenzeleni Networks, a community-owned ISP providing affordable communications in rural Eastern Cape, South Africa. In studying how to scale Zenzeleni Networks, he has become one of the most knowledgeable people about the community networks movement in Africa by participating in the deployment of another community network in Namibia, mapping the community network initiatives in the continent, co-organising the first two editions of the Summit of Community Networks in Africa, and authoring an in-depth report on the topic. He has also been involved in the LibreRouter project, an initiative to create software and hardware solutions to facilitate the deployment of community networks.