We're taking part in Social Media Week Lagos, a week-long conference that provides the ideas, trends, insights and inspiration to help people and businesses understand how to achieve more in a hyper-connected world.
At SMW Lagos, the Internet Society and Internet Society Nigeria Chapter are hosting 'Internet Governance: Make Your Voice Count,' a panel session on Thursday, February 7, starting at 11:00 WAT (10:00 UTC).
We're looking forward to exploring the major role Internet governance plays in economic development in Africa by stimulating discussion around our work to promote policies that sustain an Internet that's open and has a universally-accessible platform for innovation, creativity, and economic opportunity.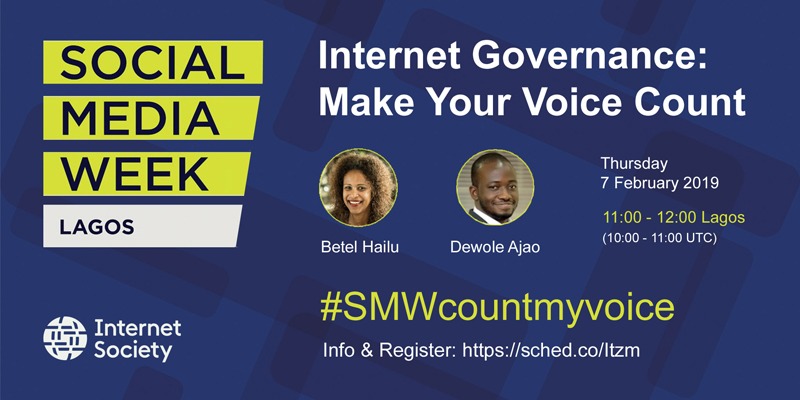 Follow the conversation at #SMWCountMyVoice. Tweet us your questions and comments.