RSA Conference is about bringing all cybersecurity professionals together and empowering the collective "we" in the industry. This year's theme was Better. Which means working hard to find better solutions. Making better connections with peers from around the world. And keeping the digital world safe so everyone can get on with making the real world a better place. Read more about Better.
The Internet Society was an Association Sponsor of the event and we hosted two side events.
Nonprofits on the Loose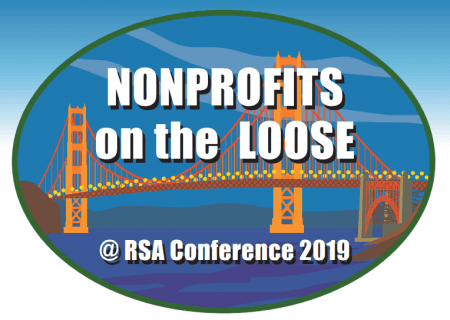 Internet Society, APWG, and Cyber Threat Alliance co-sponsored this event on Tuesday, 5 March from 6:00-9:00 PM at the San Francisco Marriott Marquis, SoMa Room. The event was a chance to meet and mingle with industry, policy, and government leaders in security and privacy at the Nonprofits on the Loose soirée.
Breakfast – Internet Society community event
We hosted a community breakfast event on 7 March from 7:30-9:30 AM. Our guest speaker Heather West, Senior Policy Manager at Mozilla, presented an engaging discussion on "Privacy, Security and the Tech Lash Back. What's Next?". Heather looked at the data privacy and security regulations and how the tech industry had and would be responding.
Watch the recording: