Redzuan Affandi
Executive Committee Member, ISOC Malaysia Chapter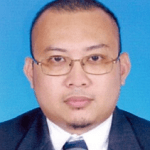 Redzuan joined the Internet Society in October 2002, and currently is the Treasurer of Internet Society Malaysia Chapter (ISOC MY). He is also a Senior Member of IEEE Computer Society and currently an Executive Committee Member of IEEE Computer Society Malaysia Chapter.
Presently, he is attached with Malaysia Digital Economy Corporation (MDEC) which was previously known as Multimedia Development Corporation (MDeC). His main responsibility is in the planning and implementation of national-level programme that will help, via digital means, to increase income and uplift quality of life of the lower income community. In his current capacity, he has been instrumental in creating policy framework to promote and grow crowdsourcing industry in Malaysia, and preparing the Malaysian citizens to benefit from new business models being made possible by today's digital technology. Previously, he was responsible for the rollout of the Multimedia Super Corridor (MSC) Initiative to all 13 States of Malaysia. His expertise and experience covers the areas of government policy and strategy to develop ICT industry as a new growth sector for the State economy, and to increase the adoption of ICT by enterprises and citizens.
He started his career with MIMOS Berhad as a member of the Malaysia's National IT Council Directorate. He was key team member of the Demonstrator Application Programme that provides facilitation and funding for eCommunity type of projects. Later, he joined the Open Source Research Lab and played instrumental role in policy development and advocating the adoption of Free and Open Source Software in Malaysia.
He graduated from the University of Salford, United Kingdom with a Bachelor of Science (Computer Science and Information System) in 1998.
Wanawit Ahkuputra
Deputy Executive Director, Electronic Transaction Agency, Thailand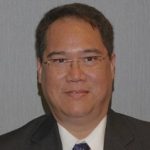 Wanawit Ahkuputra is the Deputy Executive Director of ETDA, which is a public organization and being tasked with crucial roles in  planning, promoting, developing and implementing aimed at transforming Thailand into a digital economy and society serving government's policy under the Ministry of Digital Economy and Society. Wanawit is also responsible for leading team of ETDA's  key units from IT Standard, Law Affairs, Strategic Planning and International Cooperation.
Prior to joining ETDA, he had acquired the managerial expertise in the information and communication technology as well as the electronic transaction from both private and public sections more over 30 years including the solid profile with various companies and organizations  in France and in Finland.
Winifred Amini
Co-founder, Win-IT Consultancy (Win-IT)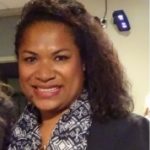 Winifred is the co-founder of Win-IT Consultancy (Win-IT), Win-IT has worked on various ICT Projects with Government, Private Sector and Non-Government organisations in Papua New Guinea. In 2012, the startup business shifted in more project management.
As an entrepreneur, she has developed an interest and passion to better understanding the struggles of PNG start-ups. This is through her own startup experience and through her roles in the PNG ICT cluster where she volunteers and assists in planning programs and events to help determine pathways to amplify entrepreneurs' voices. She hopes this will help accelerate high impact ideas, both social and commercial.
Prior to Win-IT, she was the Chief Information Officer (CIO) for POST PNG from 2006-2009.  During a time of rehabilitation for the national postal administration, she was responsible for rolling out their Point-of-Sale system nationwide and designing their domestic financial service called Salim Moni Kwik Automation.
She holds a Masters in Business specializing in entrepreneurship from the University of Queensland, Australia and a Bachelor of Science in Computer Science (With Merit) from the PNG University of Technology, Lae.
She believes that there is potential to develop our National Innovation System and connect our local entrepreneurs to build international business relationships, and facilitate Startup fundraising activities.
Vu Anh Tien
Industry Analyst Cyber Security Practice, Asia Pacific, Frost & Sullivan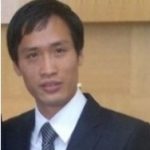 Tien is an Industry Analyst and has been working with the Frost & Sullivan Asia Pacific Cyber Security practice for over 5 years. He focuses on tracking and analysing emerging trends, technologies and market behaviour in the cyber security space for the Asia Pacific region. The key areas he focuses on at Frost & Sullivan include Network security, Anti-DDoS, Web Application Firewalls, Advanced Persistent Threats Solutions, Managed Security Services, Secure Content Management solutions and Industrial Control Systems security to name a few.
In addition, Tien has participated in multiple speaking engagements in thought leadership events around the region. He has also provided insights to the press, having been quoted by key media firms such as CIO, PCWorld, Channel NewsAsia, etc. He also provides growth consulting services to business clients on business and marketing strategies, as well as developments for Frost & Sullivan's Cyber Security Tech Advisory practice to help organizations improve their cyber security position.
Prior to this, Tien worked in multiple industries before joining Frost & Sullivan. Particularly, he worked as a freelance reporter for multiple news agencies in Vietnam. Tien is a dual Bachelor Degree holder, majoring in English and Chinese Studies from Hanoi University, Vietnam.
David Appasamy
Head, Brand & Strategy, Social Beat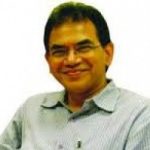 David Appasamy heads Brand & Strategy at Social Beat, an award winning and fast growing digital marketing company in India. He also advises companies on business strategy, marketing, brand management and communications.
Experience & expertise:
Experience over 35 years in senior positions covering General Management, Business Strategy, Brand & Marketing Management, Advertising, Sales, Digital Marketing in both Corporate and Social sectors.
Global contributions:
Member of Business Action in Support of the Information Society (BASIS) of the International Chamber of Commerce (ICC).
Co-Chair of the ICC's Task Force on Internet & Telecoms Infrastructure & Services of the Commission on the Digital Economy from 2006 to 2011.
Involved with the Internet Governance Forum (IGF) process from the World Summit on the Information Society (WSIS) in Tunis in 2005.
Served on the Multi-stakeholder Advisory Group (MAG) advising the UN Secretary General on Internet Governance in 2010 and 2011.
Recognized for expertise with Internet Governance Policy and as a speaker at Internet Governance Forums or conferences: spoken at Geneva, Tokyo, Manila, Chennai, Taipei.
About David:
Qualified in hotel management, and business management from the IIM, Ahmedabad. Avid photographer, traveler, reader, blogger and social media enthusiast.
Unutoa Auelua-Fonot
Regulator, Office of the Regulator, Samoa for Telecommunications, Broadcasting, Postal and Electricity
Mrs Unutoa Auelua-Fonoti is the Regulator for Samoa for Telecommunications, Broadcasting, Postal and Electricity. Unutoa's key roles and responsibilities including licensing, dispute resolutions, competition issues, interconnections, universal access, spectrum management, numbering management, tariffs, performance and service standards, consumer protections and approval of Power Purchase Agreements.
Unutoa was a Principal Engineer for Samoa Broadcasting Corporation before she joined the Samoa Breweries Ltd as an Engineering Maintenance Coordinator. She has been working with the Office of the Regulator since 2009 in her capacity as the Manager for Technical Services before her appointment as Regulator in 2015. Unutoa is the first local and first female in the Region to be appointed as Regulator. She graduated from RMIT University, Melbourne with a Bachelor of Engineering (Electronics) and a Master of Engineering (Engineering Management) from the University of Southern Queensland, Australia.
Joyce Dogniez
Senior Director, Global Community Engagement, Internet Society
Joyce Dogniez is a passionate Internet user. Since 2013, this passion has been key to bringing the work of the Internet Society to life. Initially joining the organization as the Director of Chapters, Joyce has since taken on the role of Senior Director of Global Community Engagement.
With over a decade of experience with global associations, Joyce's work provides a link between people on the ground and policy-makers as she coordinates efforts and strategy across teams. She advises policy and decision makers about the real-world challenges and opportunities that comes with connecting the next billion. This on-the-ground work is done alongside Internet Society Chapters and members dedicated to bringing the Internet to the people around the world.
Joyce holds a Master in Applied Linguistics from the Erasmushogeschool in Brussels.
Raúl Echeberría
Vice President, Global Engagement, Internet Society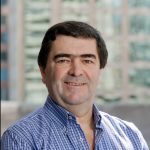 After completing his term on Internet Society's Board of Trustees (2008-2014), Raúl Echeberría joined the organization as Vice President of Global Engagement.
Raúl was one of the founders of LACNIC (the Internet Address Registry for Latin America and the Caribbean) where he played a key role in bringing together several organizations to support this endeavor. He was Chairman of the Board of LACNIC between 2000 and 2002, when he was appointed as CEO, a position he held until 2014.
He is well known for his contributions to the development of the Internet within the region. Starting in the early 90s, Raúl was responsible for Technologies at the National Agriculture Research Institute of Uruguay, where he played an important role in the start up and development of the Internet in Uruguay. Read more..
Chat Gracia Ramilo
Deputy Executive Director, Association for Progressive Communications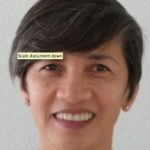 Chat Garcia Ramilo is the Deputy Executive Director of the Association for Progressive Communications (APC). She is a senior manager with organisational and management expertise developed over 22 years of leading and managing multi-country and multi-disciplinary project teams and online networks.
She leads APC's strategic planning, monitoring and evaluation, network development and grants prgrammes. Ms Ramilo specialised on gender and digital divide for 18 years. She was the manager of APC's women's programme for 8 years and led the development, fundraising and management of 9 multi-country ICT for development projects that focused on gender equality and women's empowerment. She managed APC's ground breaking gender evaluation methodology project and was lead author of Gender Evaluation Methodologies for Internet and ICTs (GEM), published in 2005. GEM has been used by over 100 community-based organisations in over 25 countries.  She has served as a gender expert for various ICT for development initiatives such as the Philippines' Electronic Governance for Efficiency and Effectiveness, a CIDA funded project that supported the insitutional strengthening of the country's Commission on ICT and its e-gvernment programs. Ms Ramilo has also worked as consultant for CIDA, IDRC, World Bank, UNIFEM, UNESCAP and the United Nations Division for the Advancement of Women. Ms Ramilo lives in the Philippines.
Dondi Haranto
Founder, Kinara, Indonesia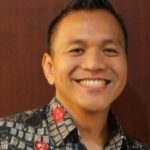 Dondi Haranto is the founder of Kinara Indonesia.
He started his career as a commercial banker for 13 years, with a focus on retail and microfinance. His involvement in impact businesses started when joining Sampoerna Strategic group to establish a microfinance bank. He made the jump into early-stage investment 2011 by setting up Kinara, and acting as Unitus Impact's representative in Indonesia starting 2014. Besides actively investing as a VC, he also serves on the board of UnLtd Indonesia who focuses on capacity building of social enterprises.
Malavika Jayaram
Executive Director, Digital Asia Hub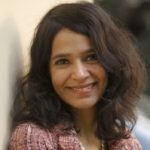 Malavika Jayaram is the Executive Director of Digital Asia Hub, an Internet and society research think tank incubated by the Berkman Klein Center for Internet & Society at Harvard University.
A Berkman Fellow at Harvard since 2013, her own research has focused on privacy, identity, data ethics and internet freedom. She taught India's first course on information technology and law in 1997, and is Adjunct Faculty at Northwestern as part of the Master of Science in Law program.
Malcolm Johnson
Deputy Secretary-General, International Telecommunication Union
Malcolm Johnson was elected Deputy Secretary-General of the ITU on 24 October 2014 and started his mandate on 1 January 2015.
From 2007 to 2014, he served as Director of ITU's Telecommunication Standardization Bureau (TSB). In this post, he spearheaded activities in cybersecurity, climate change and accessibility. He increased the involvement of developing countries and academia in ITU's standards activities, introduced free downloading of ITU–T Recommendations, and initiated a programme to address developing-country concerns over lack of interoperability and conformity to ITU standards. He achieved a threefold increase in the activities of ITU's Telecommunication Standardization Sector without increasing its budget.
Prof. Kanchana Kanchanasut
Director, Internet Education and Research Laboratory (intERLab)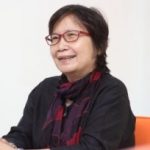 Prof. Kanchana Kanchanasut is the first Thai national to be inducted into the Internet Hall of Fame by the Internet Society on August 2013. She was named in the 'Pioneer' category, which recognizes individuals who were instrumental in the early design and development of the internet. Prof. Kanchana was among the Thai Internet pioneers who brought the idea of electronic mail and the Internet to Thailand in the late'80s. She has since maintained her interests in the Internet through her research works with current interests in challenged an emergency networks, digital media communication and tele-education. She is actively involved in the Internet development in the region paying particular attention on the human resource development issue.
Prof. Kanchana is currently the Director of the Internet Education and Research Laboratory (intERLab) and the former Vice President for Research at the Asian Institute of Technology (AIT), Thailand, where she is also a Professor in Computer Science and Information Technology at the AIT's School of Engineering and Technology. In addition, she is the Vice Chairman of Thai Network Information Center Foundation. She received her PhD from the University of Melbourne and her BSc from the University of Queensland, Australia.
Jac sm Kee
Manager, Association for Progressive Communications
Jac sm Kee is a feminist activist & writer. She is Manager of the Association for Progressive Communications Women's Rights Programme.
Herareas of focus include internet governance and human rights, sexuality, women's rights, and internet technologies and feminist movement building. Jac co-founded the Take Back the Tech! collaborative global campaign on technology-related violence against women, and KRYSS, an organisation working with young people on sexual rights in Malaysia. She is currently serving as a member of the Multistakeholder Advisory Group for the Internet Governance Forum, board member for CREA and co-director of Centre for Independent Journalism, Malaysia.
Dr. Daeho Kim, PHD
Professor of ICT and Media, Inha University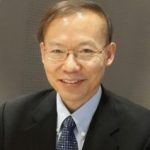 Daeho Kim is a professor of ICT and media at Inha University in Korea since 1999. He was selected as a Prestigious Professor from the National Research Foundation of Korea in 2012.
Before joining the university, he worked for Korea Broadcasting Commission which was a regulator of broadcasting industry as a senior research fellow in 1994-1996, and KISDI (Korean Information Strategy Development Institute) which is a government sponsored think tank on ICT as a director of broadcasting policy and convergence policy in 1996-1999. He has undertaken plenty of researches on convergence policies, media and ICT policy and industry.
He served as a Councilor of National Economic Advisory Council under the President of Republic of Korea 2013-2015. He was responsible for creative economy of Korea. He is serving as a Board of Director member for KT. He is also serving as a Board of Director member of 'Korea Internet and Security Agency'. He served as a Board of Director member for the 'Korea Broadcast Advertising Corporation' 2014-2016. He has served as diverse committee members for the Korean government: 'Finance Innovation Committee under the Financial Services Commission', 'Broadcasting Policy Committee under the Ministry of Science, ICT and Future Planning', 'Broadcasting and Telecommunications Policy Committee under the Korea Communications Commission', 'Administration Review Committee under the Ministry of Science, ICT and Future Planning' etc.
He received a Ph.D. in media policy at the University of Birmingham, UK. He graduated from Seoul National University in Korea getting BA and MA in communication studies.
Masanori Kondo
Deputy Secretary General, Asia-Pacific Telecommunity (APT)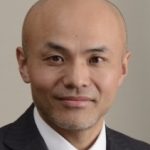 Masanori Kondo is Deputy Secretary General of Asia-Pacific Telecommunity (APT).
He is elected for the post of Deputy Secretary General of APT and commenced his term since February Before joining to APT, he has been working at the Ministry of Internal Affairs and Communications, Japan for more than 20 years in the field of telecom policy and regulation, bilateral/multilateral negotiation, postal service and postal banking services etc. During his service at the Ministry he was also a visiting scholar and gave lectures and conducted academic activities at several universities including Waseda University and Keio University in Japan and Harvard University in U.S.A. He holds B.A. in Economics from Keio University and in Economics from the London School of Economics (LSE) in U.K.
Ioane Koroivuki
Regional Director for Asia and Pacific, International Telecommunication Union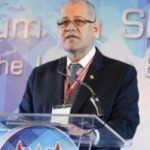 Ioane Koroivuki is the Regional Director of International Telecommunication Union (ITU), Regional Office for Asia and the Pacific, Bangkok, Thailand.
He was the Chief Executive Officer of Fiji International Telecommunications Limited (FINTEL) and worked in various facets of communications including switching, data, satellite and submarine cable transmission systems. He was responsible for all of FINTEL's business operations, including accountabilities as the Landing Party Operations Manager for the Southern Cross Cable Landing in Fiji. He was also responsible for FINTEL's Network and Technology department where he was assigned to assist in transitioning Fiji's International Gateway from analogue to digital systems, including the introduction of the first NGN platform. Furthermore, he was seconded to start up the Pacific Islands Telecommunications Association (PITA). The Pacific regional body managing the telecommunication interests of tis member states.
Osama Manzar
Founder & Director, Digital Empowerment Foundation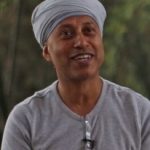 Osama Manzar is a global leader on the mission of eradicating information poverty from India and global south using digital tools. He is a social entrepreneur, author, columnist, impact speaker, angel investor, mentor, and sits on several government and policy committees in India and on international organisations working in the areas of Internet, access, and digital inclusion.
With over 20 years experience, Osama has worked in the areas of journalism, new media, software enterprise and ended up creating Digital Empowerment Foundation that works in India to digitally empower the masses with a footprint of 170 locations and interventions in more than 10 countries, mostly in South Asia.
Manzar is a British Chevening Scholar and is also International Visitors Leadership Program Fellow of US State Department. He has coauthored more than 5 books including Internet Economy of India. Osama has instituted 10 awards for recognising digital innovations for development in India, Bangladesh, and Sri Lanka. He is a member of Advisory Board at Alliance for Affordable Internet; member of licensing committee for community radio in India at ministry of information & broadcasting; member of Working Group – IT for Masses at Ministry of IT in India. He is member of the board at Association of Progressive Communication; World Summit Award; Ibtada; Society for Labour & Development and ProtoVillage.
Osama has travelled more than 5000 villages across 40 countries and pretty much specialise in advising digital models for underserved communities.
Osama Manzar writes a regular weekly column in Mint – can be accessed at http://livemint.com.
Michael Mudd
Managing Partner, Asia Policy Partners LLC (APP)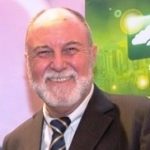 Michael (Mike) Mudd is the Managing Partner of Asia Policy Partners LLC (APP,) an IT strategy and policy advisory firm focusing on business transformation through technology which he founded in 2009. He is concurrently the APAC and MENA representative of the UK based Open Computing Alliance and the APAC Ambassador for the Cloud Credential Council.
Prior to this he spent six years as Asia – Pacific Director of Public Policy for the US based IT association, CompTIA and opened the A-P office in Hong Kong in late 2003. He has held commercial positions with Riverbed Technology of California and was a Senior Manager with Standard Chartered Bank PLC, in the wholesale banks e-commerce group for Asia. Previously he was the head of online business and COO at the ecommerce division of Noble Group a global producer and trader of physical commodities. He brings 38 years of business experience to the partnership, from the IT, media, banking and commerce sectors in Asia and the Middle East.
He is also an appointed standards expert to JTC-1 of the ISO in Geneva working on several key IT sub committees. He also is an active member of the Policy, Cloud Computing and FinTech SG's/Committee of the Hong Kong Computer Society and a member of the Government of Hong Kong's Expert Group on Cloud Computing, specifically the Working Group on Cloud Security and Privacy. He is an appointed member of the Information Systems Departmental Advisory Committee, City University, Hong Kong and on the Senior Advisory Board of OSAC, the US public/private security agency, in Hong Kong, having served three years on the steering committee. He is also an invited speaker to APEC events and is active within a number of regional chambers and associations. This includes Chairman of the Amcham Hanoi IT, IPR and Telecom committee since 2007. Mike regularly contributes to regional media on the IT industry on open trade and the positive impact to development of emerging economies that ICT brings.
When not working, Mike enjoys boating in Hong Kong with his wife, Lily and daughter Mika. He recently completed a long-standing goal to sail around Cape Horn, Chile, (the 'Everest' for sailors) as skipper of a 13-metre alloy sloop with his former racing yacht crew.
Mr. Jigme Thinlye Namgyal
Director, Ministry of Information and Communications, Bhutan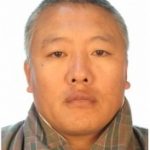 Jigme Thinlye Namgyal, serves full time as the Director of Department of IT & Telecom, Ministry of Information and Communications.
He served for 18 years in the Department of Civil Registration and Census, Ministry of Home & Cultural Affairs. Then he worked as Project Director for the new citizenship identity card project from 2002-2004. During the first ever Population and Housing Census conducted in 2005, he worked both as Project Manager and Chief Demographer. As the Project Director for G2C Project, an e-Government project of Bhutan, he initiated and automated many services, which reduced turn-around-time benefiting citizens immensely. In 2011, he was selected as the Director of Department of Labour where he brought in many changes and streamlined and decentralized the delivery of services to the Regional Offices. In 2016 he was transferred to the Department of IT & Telecom. Besides undergoing many management and leadership courses, he is a trained demographer.
Atsuko Okuda
Chief, ICT and Development Section of the ICT and Disaster Risk Reduction Division, UNESCAP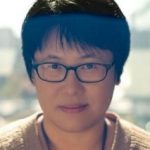 Atsuko Okuda is the Chief of the ICT and Development Section of the ICT and Disaster Risk Reduction Division (IDD) of the United Nations Economic and Social Commission for Asia and the Pacific (ESCAP), in Bangkok, Thailand.
Before joining ESCAP, Ms. Okuda served ESCWA in Beirut as the Chief of the Governance and Statebuilding Section of the Emerging and Conflict Related Issues Division (ECRI) and as the Team Leader responsible for ESCWA Knowledge Management. Prior to it, she contributed to Umoja, the UN Secretariat ERP initiative, at the Department of Management, UNHQ, for 2 years. From 2006 to 2010, she was responsible for promoting broadband connectivity for LDCs, LLDCs and Pacific island countries at ESCAP. Prior to that, she worked at the United Nations Economic Commission for Africa (ECA) in Addis Ababa and UNDP HQ and Bhutan from 1997 to 2006, specializing in ICT for development and promoting connectivity at regional and national levels. Ms. Okuda obtained a MA in political economy from Helsinki University, and pursued post-graduate studies at Åbo Akademi University of Finland, the UNDP Virtual Development Academy and UNU-MERIT.
Zunaid Ahmed Palak
State Minister, Ministry of Posts, Telecommunications and Information Technology, Bangladesh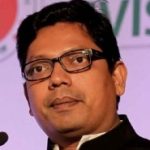 Zunaid Ahmed Palak is a Bangladeshi lawyer and politician from the Bangladesh Awami League Party and a member of the Parliamentary Treasury Bench.
He is the youngest Minister of Bangladesh from his ancestral area of Singra in Natore of Rajshahi. His victory in the National Elections of 2008 at the age of just 28 resulted in him referred to the as the Youngest Lawmaker of Bangladesh.
Jonghwi Park
Programme Specialist, ICT in Education, UNESCO
Ms Jonghwi Park is a Programme Specialist in ICT in Education, Asia-Pacific Regional Bureau for Education (UNESCO Bangkok).
She plays a key role in supporting governments of the Asia-Pacific region to integrate ICT in their education system, building capacity of teachers and teacher educators to effectively use ICT in their classroom practices and promoting dialogues between various stakeholders to promote ICT-enhanced student-centered learning. Prior to joining the UNESCO Bangkok, Ms. Park managed various e-learning projects in both private and public sectors in Korea. She also worked as ICT-pedagogy consultant for secondary teachers and university professors in Canada. She holds MA in Educational Technology from Hanyang University, Republic of Korea and PhD in Educational Psychology (specialized in Learning Sciences) from McGill University, Canada.
Mr. Laurie Patton
CEO, Internet Australia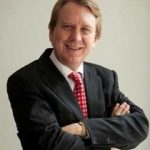 Laurie Patton joined ISOC-AU in 2014 as CEO. One of his first actions was to rebrand the organisation as Internet Australia in order to broaden its public appeal and secure a higher profile for its work – adopting as its mission statement "Helping Shape Our Internet Future".
IA has successfully transitioned from an organisation not well known outside of technology circles to become the widely accepted voice of "everyone who uses the Internet". Through its engagement with government IA has been able to influence legislation affecting the Internet and is regularly called upon by government agencies for policy advice. The organisation is now widely quoted in both the 'tech' press and in mainstream media. An Internet evangelist, Laurie believes in the need to build our economic and social future around a connected world where everyone has access to the Internet and the skills required to use it. He is a @GoDigiAustralia 'champion' for 2016 the National Year of Digital Inclusion. Laurie's career spans politics, journalism and senior management and non-executive directorships in media, IT and the events industry. More information is available at https://en.wikipedia.org/wiki/Laurie_Patton
Suparna Roy
Local Development Expert, a2i Programme, Prime Minister's Office, UNDP Bangladesh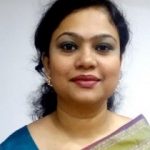 Suparna Roy has been working as Local Development Expert and Gender Focal Point in Access to Information (a2i) Programme, Prime Minister's Office for nine years. Prior to joining A2I, she served in many research organizations and worked closely with telecentre movement and content development.
She reinforces a2i's slogan "service at doorsteps" where participation for underserved men and women will be equally ensured, so that together, an inclusive "Digital Bangladesh" for all citizens, that will reduce the digital divide between men and women and ensure an enabling environment for all sexes can be built.
She has facilitated different ICT based gender driven initiative, i,e e-commerce site development for rural female artisans, ICT female freelancers development, women innovation camp to address innovative solution on women's problem and lifesaving and security apps development to empower women. She also introduced a new brand through "Leadership Award" for both empowered men and women from Prime Minister's Office.  Her philosophy to imply "Inclusion approach" "Affirmative Action" and   "Positive Discrimination" to develop gender friendly environment. Considering her effort in women empowerment through ICTs, Daffodil University and Professional Intelligence Network Community (PINC) awarded her as "Excellence in Women Leadership "in 2015 on the event of "International Women's Day".
Apart from gender intervention, She is also engaged in developing long-term programmes through ICT for migrant workers with Ministry of Expatriates and Oversees Employment and leading the project for development of Human development media. She has completed her Bachelor's and Master's in Sociology from the University of Dhaka.
Rajnesh Singh
Director of the Asia-Pacific Regional Bureau, Internet Society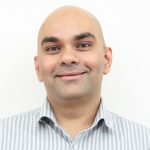 Rajnesh Singh is Director of the Asia-Pacific Regional Bureau at the Internet Society, the world's trusted independent source of leadership for Internet policy, technology standards, and future development.
Rajnesh Singh is Director of the Asia-Pacific Regional Bureau at the Internet Society, the world's trusted independent source of leadership for Internet policy, technology standards, and future development.
In this role, he oversees projects, initiatives and activities across the Asia and Pacific region, including Public Policy, Capacity Building and Internet Standards and Technology.
Prior to joining the Internet Society, Rajnesh played founding and leading roles in several technology and private equity investment firms, and still maintains varied business interests. His career background includes communications & power infrastructure, project management and business strategy for medium to large companies and organisations in the Asia-Pacific region. He has held advisory roles across multiple sectors ranging from governmental organisations to sporting organisations and the private sector.
His extensive work with the Asia-Pacific Internet community includes leadership roles such as Founding Chair of ICANN's Asia Pacific Regional At-Large Organisation (APRALO) and Chair of the Pacific Islands Chapter of the Internet Society. He has worked extensively on ICT policy, training and capacity building in the region, including delivering programmes for UN agencies. Visit website
Dr. Rajib Subba, PHD
Deputy Inspector General, Director of Communication Directorate, PHQ, Kathmandu, Nepal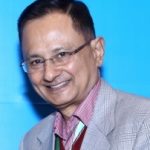 Dr. Rajib Subba, Deputy Inspector General, is Director of Communication Directorate, PHQ, Kathmandu, Nepal. Graduated with a PhD degree from University of Hawaii at Manoa, USA, Dr. Subba has published more than 15 research papers on crisis management, e-Business, MIS, and HRD (including national Policy and Strategy paper for National Planning Commission, Nepal).
Dr. Subba considers himself as a pracademic who is committed to effective public security and conducts interdisciplinary research that looks into interplay between physical-virtual world particularly focused to online convergence behaviors, new media and crisis management to understand information age activities for humanitarian assistance and disaster relief (HA/DR), and possible challenges it can pose in crisis situations. Based on his dissertation research and training knowledge acquired at DKI-APCSS, Hawaii he initiated several crisis management and response programs through information age technologies for public service during and after the 2015 Nepal earthquake. Prime Minister of Nepal awarded him with a national recognition for his work in December 2015.
Dr. Subba's professional portfolio includes national government agencies, universities, NGOs/INGOs, private sector, and the United Nations including UN Mission in Kosovo. Currently he is a visiting faculty to Westcliff University, California, USA and teaches Organizational Leadership and Management Information Systems.
Dr. Subba has served Society of Nepalese in Hawaii as President, Computer Association of Nepal as First VP, General Secretary and Secretary; Nepal Internet Users Group as a VP; and currently serving ICTD-FNCCI as an Advisor.
Randeep Sudan
Adviser on Digital Strategy and Government Analytics, World Bank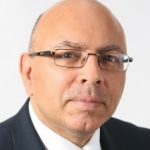 Randeep Sudan is currently the Adviser on Digital Strategy and Government Analytics with the World Bank based in Singapore.
His role focuses on helping governments globally, to design and implement digital strategies, and leverage analytics for better developmental outcomes. He was previously the Practice Manager for the ICT Sector, in the World Bank's Global Practice on Transport and ICT in Washington DC. In this capacity, he led a global team of ICT professionals supporting developing countries on policies and programs relating to broadband infrastructure, mobile networks, digital services, and ICT industry development. Prior to joining the World Bank he worked as a member of the Indian Administrative Service, and was part of the leadership team that helped the state of Andhra Pradesh in India, to make significant progress in digital government, and become an important international destination for IT-based services. He has a Master's degree from the London School of Economics.
Maria Umar
President, Women Digital League, Pakistan
Maria is the Founder and President of the Women's Digital League. Women's Digital League remains as a separate project of The Digital League focusing on training rural Pakistani Women in micro online tasks.
TDL focuses on all kinds of computer-based services such as affordable content writing, virtual assistance, Facebook/Blackberry/iPhone apps, CRM systems, CMS systems, website development, and videography to clients all over the world. Recently, Maria is involved with capacity training in the remote northern area of Pakistan in partnership with a local NGO. In the first 2 months they have trained over 200 locals in various online work skills. In addition, Maria is an advisor to Think Global Institute, a nonprofit global business accelerator and a primary contributor to the accelerator programs. Maria also fills the role of mentor and inspired leader. WDL has been featured by Mashable, Forbes and Virgin.com and Google.
Abu Saeed Khan
Senior Policy Fellow, LIRNEasia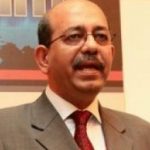 Abu Saeed Khan has been the Senior Policy Fellow in LIRNEasia since the inception of this regulatory and public policy research outfit in 2004.
He has conducted research into the replicability of a microfinance approach to extending rural connectivity in Bangladesh. Abu is engaged in an original research with UNESCAP on how to reduce the internet bandwidth costs across Asia. He is persuading the construction of a terrestrial optical fiber link along the transcontinental "Asian Highway" system of roads networks. As a World Bank Consultant, Abu studied the reliability of Uzbekistan"s national and international telecom connectivity. The goal is to use surplus optical fiber capacity of power and railways outfits to improve the overall availability of broadband connectivity. He served as the Secretary General of the Association of Mobile Telecom Operators of Bangladesh (AMTOB) from August 2010 to July 2012. He was a Strategy Analyst in Ericsson's South East Asia office at Kuala Lumpur during January 2008 to June 2010. Abu also worked as a Research Analyst with EMC World Cellular Database covering the mobile markets of Bangladesh, Nepal and Pakistan. He was a faculty in regional regulatory training courses offered by The Energy and Resources Institute (TERI) of New Delhi during 2001 to 2004.
Robin Wilton
Technical Outreach for Identity and Privacy, Internet Society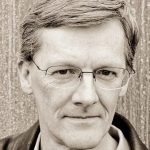 Robin Wilton brings 28 years of industry experience to the role of Technical Outreach Director for Identity and Privacy, in the Internet Society's Trust and Identity Initiatives group. Since 2001 he has specialised in digital identity, privacy and public policy, building a reputation as a thought leader, communicator and translator between different stakeholder groups.
Before joining the Internet Society Robin spent two years as a research analyst in Gartner's Identity and Privacy Strategies team, where – in addition to his privacy work – he specialised in public key infrastructure, electronic signature, single sign-on and federated identity.
Robin's experience includes: 12 years with IBM in systems engineering, technical support and consulting roles, at the UK and EMEA level; 3 years as Principal Consultant at JCP Trustbase Ltd., a start-up specialising in Java cryptography and PKI-enabling middleware; 8 years with Sun Microsystems in technical pre-sales and the CTO team; 18 months establishing Future Identity Ltd. as an independent consultancy on privacy and digital identity. During his time at Future Identity he was also Director of Privacy and Public Policy for the Kantara Initiative.
Robin has an MA in Philosophy and Modern Languages, and is a Fellow of the British Computer Society with Chartered IT Professional status.
Winthrop Yu
Chair, Philippines Chapter of the Internet Society (ISOC-PH)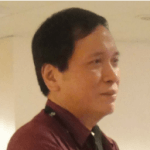 Consultant and writer Winthrop Yu is currently Chair of the Philippine Chapter of the Internet Society (ISOC-PH), where he is engaged on technical and policy issues with various stakeholders both nationally and internationally.
Winthrop has been engaged in Internet issues for over a decade and was formerly Senior Vice-President for Advocacies with the Philippine Internet Commerce Society (PICS). Winthrop was also editor of PC Magazine Philippines.