Maria Alvarez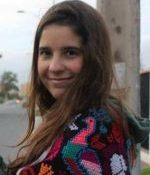 Maria Alvarez studied Social Anthropology at Universidad Autónoma Metropolitana-Iztapalapa in Mexico. At university, she researched indigenous community radios in Mexico. As a member of Redes por la Diversidad, Equidad y Sustentabilidad A.C., she coordinates the community network project supported by Internet Society Chapter Mexico with the Beyond the Net Funding Programme. María writes monthly for the online platform of Nexos magazine where she has published several journalistic articles on community and indigenous media.
Brian Beaton
Brian Beaton is a doctoral candidate in the Faculty of Education at the University of New Brunswick in Fredericton, Canada. He is a researcher with the First Nations Innovation project as well as a Research Associate of the Keewaytinook Okimakanak (KO) Research Institute. Brian was the former Coordinator of KO's Kuhkenah Network. He worked with KO from 1994 to 2013, building and supporting a variety of community-owned telecommunications infrastructures and social enterprises that are operational in remote and rural First Nations across Ontario and other parts of Canada.
Elizabeth Belding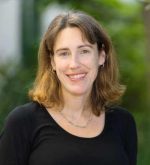 Elizabeth M. Belding is a Professor in the Department of Computer Science at the University of California, Santa Barbara. Elizabeth's research focuses on mobile and wireless networking, including network performance analysis, social media analytics, and information and communication technologies for development (ICTD). She applies her wireless network expertise to a wide range of contexts, and is particularly interested in improving Internet and cellular accessibility in developing and resource-challenged communities worldwide. Her ICTD projects have included work in Zambia, South Africa, Mongolia, and refugee camps. Most recently, she has been working with the Tribal Digital Village in San Diego County and Red Spectrum Communications in Coeur d'Alene. Elizabeth is the author of over 140 technical papers on wireless networking and has served on over 70 conference technical program committees. She is an ACM Distinguished Scientist and an IEEE Fellow. She is particularly proud of receiving the UCSB Outstanding Graduate Mentor Award in 2012 and the NCWIT Harrold and Notkin Research and Graduate Mentoring Award in 2015 for her mentorship of graduate students.
Brandon Benallie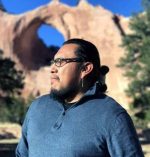 Brandon Benallie, EnCE, has over 18 years of professional experience in fields related to digital forensics, e-discovery, information security, private and corporate investigations. Mr. Benallie is a recipient of several prestigious SANS "Lethal Forensicator Coin" awards, and was also invited to participate in the 2012 and 2014 NATO Cyber Coalition exercises. Raised by strong Navajo women from Black Mesa, Arizona and Crownpoint, NM, Mr. Benallie is of Diné (Navajo) and Hopi descent, and volunteers much of his labor outside of his professional work to his family and building a movement to create healthier and dignified lives for all good relatives of the Earth.
Geoffrey Blackwell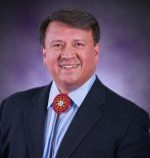 Geoffrey Blackwell is the Chief Strategy Officer and General Counsel at AMERIND Risk, a tribal government entity risk management company, with seven business lines and over 400 Member Tribal entities. Mr. Blackwell is a nationally recognized expert in the fields of Tribal economic development and communications infrastructure deployment. While working on indigenous business and broadband issues he has traveled to more than 225 federal Indian reservations, Alaska Native Villages, and Hawaiian Home Lands. Prior to joining AMERIND, Mr. Blackwell was a senior manager and policymaker at the Federal Communications Commission (FCC). Most recently, he was the founding Chief of the FCC's Office of Native Affairs and Policy (ONAP). He helped lead the FCC's efforts to protect Tribal sacred sites and cultural resources, to ensure that low-income families on Tribal lands have affordable telephone and broadband services, and to prioritize radio and television broadcasting media ownership opportunities for Tribal Nations. Mr. Blackwell was raised in New Mexico and Oklahoma, and graduated from Dartmouth College and the University of Virginia School of Law. He is an enrolled member of the Muscogee (Creek) Nation and also descended from the Chickasaw Nation, Choctaw Nation of Oklahoma, and Omaha Tribe of Nebraska.
Peter Bloom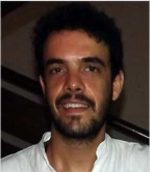 Peter Bloom is a community digital defense and autonomy advocate and scholar who lives in Oaxaca, Mexico. Peter is the general coordinator and founder of Rhizomatica, a collective that works to increase access to telecommunications through the use of new technologies and spectrum access advocacy. Rhizomatica is best known for helping indigenous communities in rural Mexico start the first community-owned and operated cellular networks in the world. He has a BA in Urban Studies from the University of Pennsylvania and a Master's in Rural Development from the Universidad Autonoma Metropolitana in Mexico City.
Sally Braun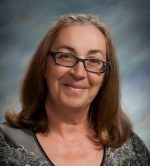 Sally Braun is the General Manager of the Western James Bay Telecom Network, a fibre-optic ISP based at the WJBTN office in Moose Factory, Ontario in Moose Cree First Nation territory. She is responsible for overall management of the Western James Bay Telecom Network including operations, regulatory compliance and community relations. Prior to WJBTN, Sally was a consultant to Attawapiskat Resources Inc. (ARI). She prepared the business case and funding proposal (NOHFC and OMAFRA) for remote First Nations to develop and manage a community-owned cellular telephone system. She has consulted on education and training initiatives and programs with Attawapiskat First Nation and the Attawapiskat First Nation Education Authority. Sally holds a degree in Law and Justice (Honours) from Laurentian University and an Honours Diploma in Library and Information Technology from Georgian College. Sally has worked for CUSO in Papua New Guinea and St. Lucia, West Indies in community development in the health and education sector.
Kathryn Brown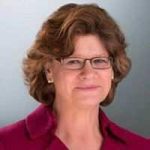 Kathryn Brown joined the Internet Society as President and Chief Executive Officer in January 2014. A veteran of Internet policy development and initiatives that have aided in the Internet's global expansion, Ms. Brown leads the Internet Society in its mission to keep the Internet open, thriving and benefitting all people throughout the world. The Internet Society is at the center of the largest global network of people and organizations focused on ensuring the Internet continues to evolve as a platform for innovation, collaboration, economic development and social progress. Ms. Brown's career spans the public and private sector, including serving in the United States National Telecommunications Information Administration (NTIA) and the Federal Communications Commission (FCC), and leading policy and global corporate social responsibility initiatives for telecom provider Verizon. She received her J.D., summa cum laude, from Syracuse University College of Law and her B.A., magna cum laude, from Marist College. Ms. Brown has served on the advisory boards of the Public Interest Registry (.ORG), the mPowering Development Initiative of the ITU, and the USC Annenberg Innovation Lab.
Mark Buell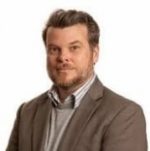 Mark Buell is the Regional Bureau Director for North America at the Internet Society. In this role, Mark oversees the Internet Society's engagement activities in Canada and the United States. From 2009 to 2016, Mark held a variety of positions with the Canadian Internet Registration Authority (CIRA), the registry for the .CA country code top-level domain. At CIRA, Mark provided senior level support for the organization's activities in the domestic Internet policy and global Internet governance fora. In 2010, Mark initiated the Canadian Internet Forum, Canada's IGF and continued to coordinate the event until 2016. He also established CIRA as a leader in the domain name industry in the use of social media. Prior to joining CIRA, Mark spent a decade working in Indigenous health policy, first as a Community Development Officer at an Inuit land claim organization in the Western Canadian Arctic, then as the Director of Communications and Research at the National Aboriginal Health Organization in Ottawa. Mark is based in Ottawa, Canada.
Sandy Campbell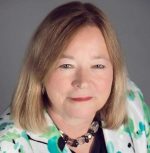 Sandy Campbell is an academic health librarian working at the University of Alberta in Edmonton, Canada, where her primary liaison role is with the School of Public Health. She has published and presented nationally and internationally on subjects related to library instruction and digital library services. Sandy also has a particular interest in Polar and Indigenous information. In addition to the Digital Library North project, she has undertaken research on the creation of search filters to retrieve health studies related to Indigenous People in Canada. Sandy is currently a member of a team studying Canadian Indigenous children's literature to understand how the themes related to the Truth and Reconciliation Commission of Canada Calls to Action are presented to children.
Sandy is a member of the Canadian Health Libraries Association, the Polar Libraries Colloquy, the Council of the University of the Arctic and is an Associate Fellow of the Australian Library and Information Association.
Godfrey Enjady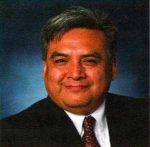 Mr. Enjady is the Founder and General Manager of the Mescalero Apache Telecom, Inc. (MATI) as well as the Mescalero Gas Company which operates today at a profit with markets in Arizona as well as the Mescalero Apache Reservation. Mr. Enjady has over 14 years of Technician/Analyst experience with CONTEL and GTE-Southwest in the installation and repair of residential phone systems, Key and PBAX business systems, data transmission as well as other aspects of Outside Plant, Internet Service Provider and customer relations. Mr Enjady holds numerous certifications from GTE-Technical Schools and the State of New Mexico's Electrical Bureau. As a member of the Mescalero Apache Tribe, Mr. Enjady has led the resurgence of utility services, economic and business development by bringing state of the art equipment to the Mescalero Reservation. In 1990 when Mr. Enjady began the first steps of developing the MATI ground work, only 10 percent of the Mescalero residents had access to basic telephone service. In addition, Mr. Enjady developed the first tribally owned telephone company to deliver broadband service to the entire residential community! Today the Mescalero Community is reliant on a 35-mile fiber optic sonnet ring which encompasses the populated regions of the reservation thus allowing both basic and advanced telecommunication and internet services to businesses and residents. This allows residents, businesses and educational facilities to enjoy the same advanced technology that urban communities enjoy. During the twelve (12) years that MATI has been in operation, Mr. Enjady has paved the way and set industry standards for quality of service to the Mescalero community. In 2002, the Bureau of Indian Affairs recognized MATI for Quality of Service to Tribal Communities and for industry leadership among tribally owned businesses. Mr. Enjady was recently appointed as the President of National Tribal Telecom Association (NTTA), and has previously served on the OPASTCO/NTTA Board as the Vice-President.
Lyle Fabian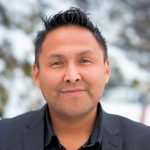 Lyle serves as President and CEO of KatloTech Communication (KTC), an Aboriginal owned telecommunications infrastructure company that delivers high quality broadband connectivity to commercial and government customers, and residential service providers, throughout the North. Lyle is an innovative manager, administrator, public speaker, and entrepreneur, taking pride in ability to develop and launch new and diverse projects. He is a Senior project IT manager with more than 11 years of experience primarily as a LAN administrator, utilizing knowledge of WAN's and Virtual Private Networks for Enterprise First Nations owned network. Earned a Cisco Certified Network Associate (CCNA). He is a computer engineering technology expert with 12 years of experience supporting software and hardware systems. Lyle is also a First Nations Land Claims Manager presenting with 4 years extensive achievements within negotiations for the settlement of outstanding land claims with the Government of Canada. He strives to improve the relationship between First Nations and Government of Canada.
Jesse Fiddler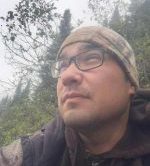 Jesse Fiddler has been involved with building Community Networks and ICT applications through K-Net for the last 20 years. Originally from Sandy Lake First Nation, Jesse understands the various challenges Indigenous communities face when building their own networks. As a jack of all trades, his experiences range from local development within the community to regional deployment of ICT projects across Northern Ontario in Canada. With his close relationship to the land, Jesse believes that community owned networks and use of ICTs in our indigenous communities lets us keep our connection to our traditional areas while participating in a global community.
Richard Jimmerson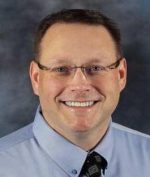 Richard has been actively involved in Internet resource governance and education since the 1990s. As Chief Information Officer at the American Registry for Internet Numbers (ARIN), his primary focus is to ensure all registry services and systems meet the needs of ARIN customers.
Richard began his work with the Internet in the 1980s as a U.S. Marine through his participation in projects that converted military systems to use TCP/IP. Since that time, he has built community engagement programs and services for both ARIN and the Internet Society with recent focus on the importance of industry-wide IPv6 deployment. He has communicated with thousands of companies about their adoption of new technologies and is a strong advocate of open Internet standards.
Richard Lowenberg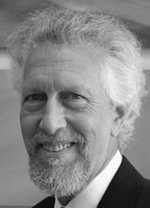 Richard Lowenberg has spent over 40 years creatively integrating understandings and grounded involvements in non-profit organizational development, architecture, environmental/ecosystems design, rural community and networked society planning, and new-media and eco-arts practices. Based in Santa Fe, New Mexico, he is the founding director of the 1st-Mile Institute, and of its NM Broadband for All (NM BBFA) and Scientists/Artists Research Collaborations (SARC) Programs. Richard was Executive Director of the Davis Community Network in California from 1996-2006, and Programs Director of the Telluride Institute in Colorado from 1984-1996. His personal projects web site is www.radlab.com.
Rob McMahon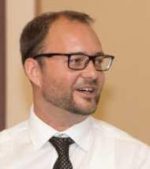 Dr. Rob McMahon is an Assistant Professor in the Faculty of Extension at the University of Alberta. He teaches in the Master of Arts in Communication and Technology (MACT) and Master of Arts in Community Engagement (MACE) programs. Rob's PhD dissertation in Communication Studies from Simon Fraser University, "Digital Self-Determination: Indigenous Peoples and the Network Society in Canada", was awarded the Dean of Graduate Studies Convocation Medal. Rob worked as a postdoctoral researcher with the First Nations Innovation Project at the University of New Brunswick and co-founded the First Mile Connectivity Consortium, a national nonprofit association of Indigenous technology organizations. Rob's research focuses on the appropriation of broadband and internet technologies by rural, remote, Northern and Indigenous communities. His approach involves working with communities to ensure that their voices are heard in all stages of research. He and his partners are exploring ways to house project data and build research capacities in communities, and are involved in efforts to contribute to digital policy and regulation.
Don Means

With over 25 years of experience in ICT, Means initiated the "Fiber to the Library" (FTTL) campaign in 2007 and in 2012 founded the Gigabit Libraries Network (GLN), a global collaboration of tech-savvy, innovation libraries. In 2013, Means launched the "Libraries WhiteSpace Project" to advocate for library community leadership in utilizing new long range license free spectrum to dramatically expand access to library WiFi in communities everywhere. Leading advocate for connecting world's 320,000 public libraries as critical in providing access to 4 billion people still offline. Means is founding chairman and a director of the Schools, Health and Libraries Broadband Coalition and a former trustee at the Sausalito Public Library.
Bill Murdoch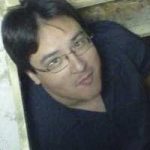 Bill facilitates public and private ICT sector investments and partnerships that enhance the Education and eHealth economic viability of potential business opportunities for First Nations in Manitoba. He has several IT certifications and has over 18 years of experience in the IT field. Bill has performed several roles over the years, including Helpdesk Analyst, Independent Technical Consultant, Programmer, Manager Information Systems, Technical Instructor and IT Specialist. He currently conducts research, policy analysis and analytical services for Education and eHealth business opportunities. Facilitate Education and eHealth business requirements, solution assessment and business case development for consideration and decision making by The Manitoba First Nations School System (MFNSS), Manitoba First Nation Technical Council (MFNTC) and Chiefs Task Force on Health (CTFoH).
Jennifer Nevarez

Jennifer Nevarez serves as director of the Community Learning Network (CLN), a New-Mexico born and locally-based educational 501(c)3 nonprofit organization dedicated to "building community through real-life learning." An educator at heart, she runs Southwest Experiential Learning programs and launched the "Love Where We Live" project to help local students connect with their community while learning valuable digital media skills. While living in Tse Daa' Kaan in Dinétah (Navajo Nation), she helped to develop the TDK Learning Community which hosted hands-on, real-life learning immersion programs for hundreds of local and visiting students and adults over the last ten years, In 2016, she wrote the initial proposal for "Santa Fe and Northern New Mexico" to join the national TechHire program and is now stewarding the regional TechHire initiative which includes mapping the tech ecosystem in northern New Mexico and supporting and promoting Tech training for more than 500 community members by 2020. In support of this regional effort, she founded NMTechWorks.com to expand Tech access and education and increase Tech enterprise and employment in New Mexico. She has extensive experience in non-profit administration, program management, grant-writing, and resource development, as well as youth engagement and experiential education plus event coordination, multimedia support, and PR and outreach coordination. In addition, she has worked with Scientific Applications International Corporation on a national software development project and is a co-founder and acting President of the new Internet Society Chapter in New Mexico. A resident of Santa Fe, New Mexico, she has a zest and gratitude for life fueled by a deep commitment to family and community influenced originally by the wise advice of a local elder who said: "well-being is nourished by being accountable to a people and a place."
Jason Ordaz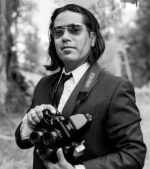 As webmaster and marketing specialist at the Institute of American Indian Arts (IAIA), Ordaz photographs the everyday life of the organization. Ordaz has closely studied three-dimensional photographic aesthetics. In 2003, he began digitizing vintage stereoscopic images of Southwestern culture, eventually putting them on the web for educators and students. That website, www.southwestcrossroads.org, was sparked by a partnership with the School for Advanced Research (SAR), where Ordaz worked as web designer and staff photographer for 12 years before moving to his current position at IAIA in 2015. As staff photographer and driver for visiting archaeologists at SAR, Ordaz had the opportunity to visit many out-of-the-way sites, which inspired his own body of 3-D work. Ordaz is largely self-taught. Born and raised in East Los Angeles, he spent his twenties in LA playing electric bass in a hard rock band called The Streetcleaners.
Nicolás Pace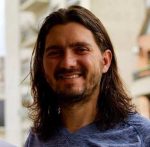 Nicolás is a full-time nomad. He works for AlterMundi, a Grassroots organization devoted to support communities in the self-provision of telecommunications infrastructure mainly through wireless mesh networks. He has been traveling around countries of America, Africa, Europe and Asia to understand the different needs of rural global south communities and to create a bond between them to collaborate in the creation of empowering telecommunications solutions to grow in the exercise of their freedom and power. He also does outreach and training activities in the context of Wireless Mesh Community Networks and is part of the LibreMesh development project.
Lope Trujillo Perdomo and Claudia Lezama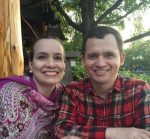 Lope Trujillo Perdomo and Claudia Lezama are Colombian. They got their beginnings in the advertising industry; him as Creative Director at advertising agencies, her as massive consumer brand manager. In the early 90's, the pair became Internet Service Provider pioneers.
Serial social entrepreneurs, Lope and Claudia initiated the first Nacional ICT Programs in fields like education, environment, international trade and rural development.
Now Canadian residents, the two continue to work to bridge the digital divide in their home country in rural and remote zones.
Mataya Pesata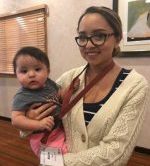 Mataya Pesata is the JOM receptionist and the student supervisor of the Dulce High School Coding program. Mataya enjoys working with youth and has held previous job positions with youth departments of the Jicarilla Apache Nation in which she is a member of. Mataya was Salutatorian of the 2016 graduating class of Dulce High School. She participated in sports and scholastic travel as a student leader. She is the youngest of four siblings and resides in Dulce and in Albuquerque. Mataya has recently taken on a bigger role and has become a foster mother of an 8-month old baby.
Matthew Rantanen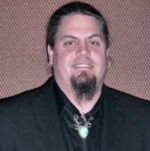 Matthew R. Rantanen is the Director of Technology for the Southern California Tribal Chairmen's Association (SCTCA) and Director of the Tribal Digital Village (TDVNet) Network/Initiative that was started in 2001 designing and deploying wireless networking to support the tribal communities of Southern California. Matthew, of Finnish, Cree Indian, and Norwegian decent, has been described as a "cyber warrior for community networking" and is considered an expert on community wireless networking. He is an advocate for net-neutrality, broadband for everyone, and opening more spectrum for public consumption, always looking out for the unserved and under-served. Matthew helps the member tribes of SCTCA with technology development and strategy decisions for future planning from radio station applications/acquisition to tribal administration computer decisions. He has helped SCTCA develop a spin-off, for-profit, tribal technology corporation that manages networks and other ventures. Matthew serves has Chairman of the Board for (2) terms and is currently the treasurer, on the board of directors, for Native Public Media(NPM). He was named to the FCC Native Nations Broadband Task Force by FCC Chairman Julius Genachowski, and is currently on his second assignment, having been renamed to the task force by FCC Chairman, Tom Wheeler.
He also serves on the inaugural board of the American Indian Policy Institute (AIPI) at Arizona State University. Matthew is frequently a guest speaker on community wireless networking and grassroots efforts to support unserved and under-served communities, with emphasis on tribal communities. Matthew got his undergraduate degree at Washington State University.
Madeleine Redfern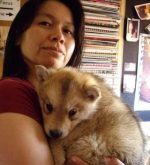 Madeleine Redfern, LLB, was born in Iqaluit, Nunavut. She is currently the Mayor of the City of Iqaluit. Madeleine has more than 25 years of experience working on issues related to telecommunications, housing, education, employment and training, justice, community services, health care, business and economic development, and governance. She is a graduate of the Akitsiraq law school with a law degree from the University of Victoria. After graduating, she worked at the Supreme Court of Canada, and then as a legal researcher with Nunavut Tunngavik Inc., Executive Director of the Qikiqtani Truth Commission and is the Chair of Nunavut's Legal Services Board. In these capacities, she has done extensive work in the areas of governance, law, legislation and policy. Madeleine's expertise is grounded in business, partnership-building and developing local capacity towards fulfilling the goal of self-government and good governance.
Edwin Reed-Sanchez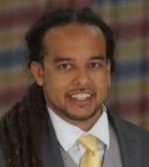 Edwin is the founder of SayCel, a company that implements low-cost communications infrastructure in developing regions. SayCel currently operates a network on the Caribbean Coast of Nicaragua, which won the 2015 Stern Berkeley Social Venture Award, and in 2016, was among the first portfolio of investments for the UNICEF Innovation Fund. He is also is a Junior Research Scientist at RiskEcon® Lab and dedicates his time to developing open source communications solutions for emerging economies.
Luis Reyes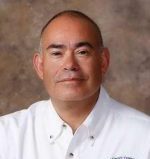 Mr. Luis Reyes has been Chief Executive Officer and General Manager at Kit Carson Electric Cooperative, Inc. (KCEC) since 1993. KCEC's solar fleet serves 10% of capacity. KCEC has undertaken constructing a Solar Deployment Plan in 2017. Solar energy will account for approximately 40% of KCEC's energy needs to serve its current and future member's loads. KCEC's goal is to be able to build to approximately 100% of KCEC's daily electrical energy needs by 2023 by utilizing solar electric generation capacity in approximately 1 MW facilities located in various locations around KCEC's service territory.
Lynn Roanhorse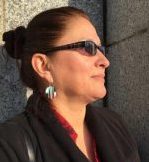 Lynn Roanhorse is the Director of Federal Programs/JOM for the Jicarilla Apache Nation in which she is a member of. Lynn received her A.A.S. in Esthetics from Saint Paul College, and a B.S. in Speech and Hearing with a minor in Psychology from the University of Arizona. She is the only one in her family with a post high degree. Appointed by the Governor, Lynn served as a Commissioner on the first cabinet level Department of Indian Affairs for the State of New Mexico and on the National Indian Commission. Lynn has been very instrumental in creating opportunities for the youth of her tribe in every aspect from teaching cultural values to making a positive difference in self-esteem. After years of research in skin care, Lynn has created Skindigenous, a line of skincare for Native Americans that was inspired by the youth. Lynn has numerous achievements but she says her greatest achievement was raising her three children who are pursuing degrees in Education.
Vanessa Roanhorse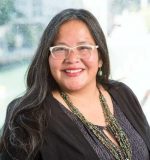 Vanessa Roanhorse (Diné, Navajo), launched Roanhorse Consulting LLC (RCLLC) in 2016 to bring access to overlooked communities and create connections that otherwise do not exist, specifically within the indigenous communities. RCLLC is dedicated to working with unheralded communities, businesses, organizations, and individuals to achieve and aspire their self-determination through forging communities of practice, creating equity through entrepreneurship, and encouraging economic empowerment from within. Vanessa got her management chops working for 7 years at a Chicago-based nonprofit, the Delta Institute, focused throughout the Great Lakes region to build a resilient environment and economy through creative, sustainable, market-driven solutions. Vanessa oversaw many of Delta's on-the-ground energy efficiency, green infrastructure, community engagement programs, and workforce development training. Vanessa also serves as Relations Manager for Cultivating Coders, a New Mexico based nonprofit that provides technical training in web and mobile application development to rural, tribal, inner-city and underserved urban areas that lack resources in computer science education. Vanessa oversees and supports CEO Charles Ashley by bringing together partnerships, opportunities and activities to achieve our mission to prime the next generation of coders to help create a better future for themselves and their communities.
Soledad Roybal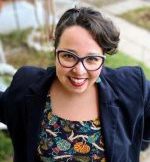 Soledad is a technology equality advocate who served in President Obama's Administration as a Senior Policy Advisor on international technology policy at the U.S. Department of State. She has represented the United States on matters related to Internet Governance, Global Access to Technology, Digital Gender Equality, Standardization and Strategic Collaboration. Most recently, she also led efforts for Equals, the ITU' sGlobal Partnership for Digital Gender Equality. In 2015 Soledad was recognized on Huffington Post's 40 Under 40: Latinos in Foreign Policy List and was selected as a U.S. Spain Council Young Leader. She grew up in Santa Fe, New Mexico and attended New Mexico Military Institute, George Mason University and Euromed Marseille in France.
Kimball Sekaquaptewa
Ms. Sekaquaptewa, an enrolled member of the Hopi Tribe, is the Manager of AMERIND Critical Infrastructure team with over 16 years of experience bringing state-of-the-art networks and fiber optic broadband connectivity to Tribal schools and libraries. She was instrumental in leveraging the E-rate program and other federal funds to set the Santa Fe Indian School apart as a nationally-recognized leader among the 183 Bureau of Indian Education schools. Ms. Sekaquaptewa also leveraged the E-rate program to provide critical network services and Internet access to over 15 Tribal school and library networks, and has been responsible for bringing millions of dollars to Indian Country. She is a graduate of Stanford University and the University of New Mexico.
Brian Tagaban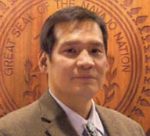 Brian Tagaban is of the Navajo Nation from Big Mountain, AZ and is currently the Director of Government Policy for Sacred Wind Communications in Yatahey, NM. Formerly, he served as an appointed official from 2009 to 2019, heading the Navajo Nation Telecommunications Regulatory Commission, where he worked with telecommunications companies and government offices to resolve roadblocks to broadband development in low income, high cost, unserved and underserved areas. In addition, during this time the Navajo Nation completed the awarding and deployment a 4G LTE Network, with a new tribal mobile wireless carrier. He served on the FCC Intergovernmental Advisory Committee, and Native Nations Broadband Task Force, and is currently part of their Broadband Deployment Advisory Committee. He has international experience as an official delegate to International Telecommunication Union (ITU), participating in Study Groups, ICT Indicators Summits and Global Symposium for Regulators. He hails from Northern Arizona University with a Computer Science and Engineering degree. Brian has previously served as the Master of Ceremony for the Tribal Telecom Conferences.
Jeff Ward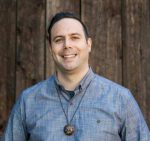 Jeff Ward is the founder of Animikii Indigenous Technology. He is Ojibwe and Métis, originally from Manitoba, and now lives and works in Victoria, BC on the traditional territory of the Lekwungen (Songhees) Nation. Animikii is an Indigenous-owned social enterprise (Certified B Corp and a CCAB Certified Aboriginal Business) that works with leading, Indigenous-focused organizations from all industries to drive positive change for Indigenous Peoples through technology. Jeff founded Animikii in 2003 and has orchestrated and managed its growth ever since. Everything Jeff does in business is geared towards uplifting his family, communities and Indigenous Peoples.
Judy White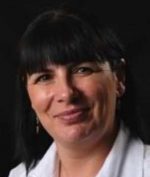 Judy currently serves as CEO of the Assembly of First Nations, which advocates on behalf of First Nations in Canada. Hailing from Conne River, Newfoundland, Ms. White is an accomplished lawyer with a background in Aboriginal Law, First Nation Government and land and resources. She has served as the Self Government Advisor to Miawpukek First Nation, and until recently has practiced law as partner of McDonald White law firm. She has vast board and governance experience and has served many agencies in various capacities including the National Centre for First Nations Governance, and the First Nations Statistical Institute.
Denise Williams
Denise serves as the Executive Director of the First Nations Technology Council, which was mandated in 2002 to ensure that all 203 First Nations communities in BC have access to the Internet and the capacity to utilize digital technologies to the fullest potential. Denise is Coast Salish from Cowichan Tribes on Vancouver Island. She is an advocate for social justice and has spent her career seeking out opportunities to play a role in the advancement of Indigenous sovereignty and social change. For the past ten years Denise has worked under the mandate of First Nations communities to address specific capacity building efforts in education and technology. She has worked to gain experience at the federal, provincial and local levels and has enjoyed using a genuine approach to collaboration and partnership development to build strong networks across organizations. Denise believes strongly in the power of digital technologies designed and controlled by First Nations and believes in the transformative change it supports in building strong, healthy and thriving communities. Denise volunteers locally on the downtown eastside with the Urban Native Youth Association as a member of the Board of Directors and as the President of the Vancouver Aboriginal Community Policing Center Society.